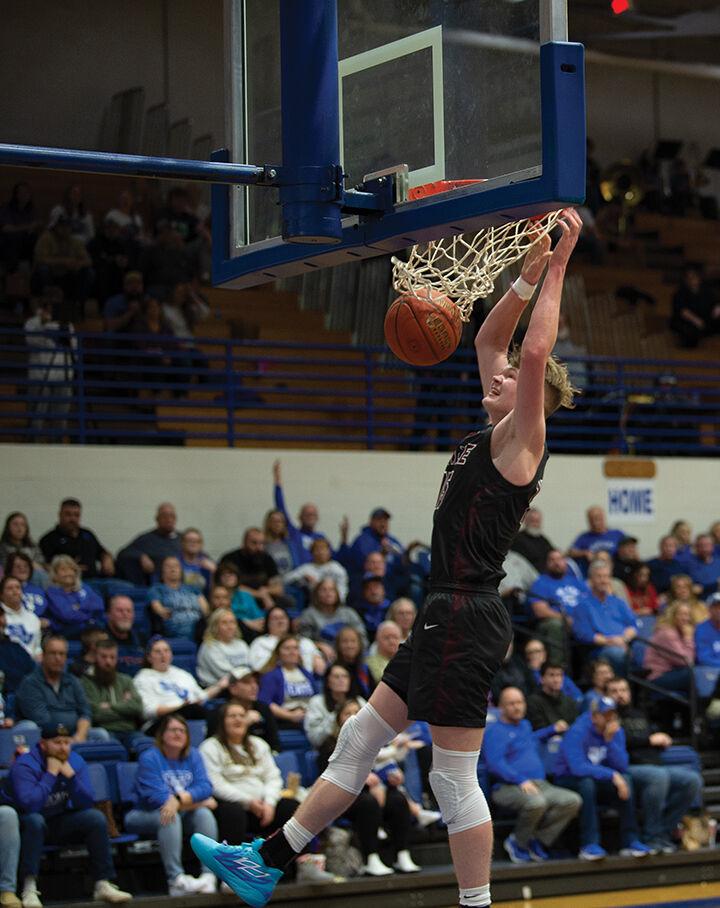 ROBINSON CREEK — Pikeville made a halftime adjustment to its defense Friday night against Shelby Valley.
The Panthers switched their 2-3 zone defense and went man-to-man.
That helped Pikeville pull out a 60-54 road win over 59th District rival Shelby Valley.
Shelby Valley controlled the first half and held a 33-24 lead.
Pikeville had played zone in the first half, but in the second, the Panthers manned-up. The change in defense paid off right away as Eli Johnson got a steal and shot a pair of free throws to open the third quarter. He knocked down both free throws to cut the lead to 33-26.
Pikeville big man Charlie Fitzer came up with a block to give the Panthers possession once again. Ian Onkst followed with a pull-up jumper with 6:18 left to cut the lead to 33-28.
Shelby Valley wasn't about to just give the lead away without a fight, though. Collier Fuller knocked down a three for the Wildcats with 5:51 left in the third to push Shelby Valley's lead to 36-28.
Rylee Samons followed by splitting a pair of free throws. Samons followed with a steal and huge two-handed dunk to finish off the fast break and cut the Shelby Valley lead to 36-31 with 4:49 left in the third.
The Wildcats kept the Panthers at bay for a while, though. Ethan Sykes and Caleb Lovins scored back-to-back baskets to push the Wildcats' lead to 41-32 with 3:13 left to play.
Pikeville finished the third quarter strong.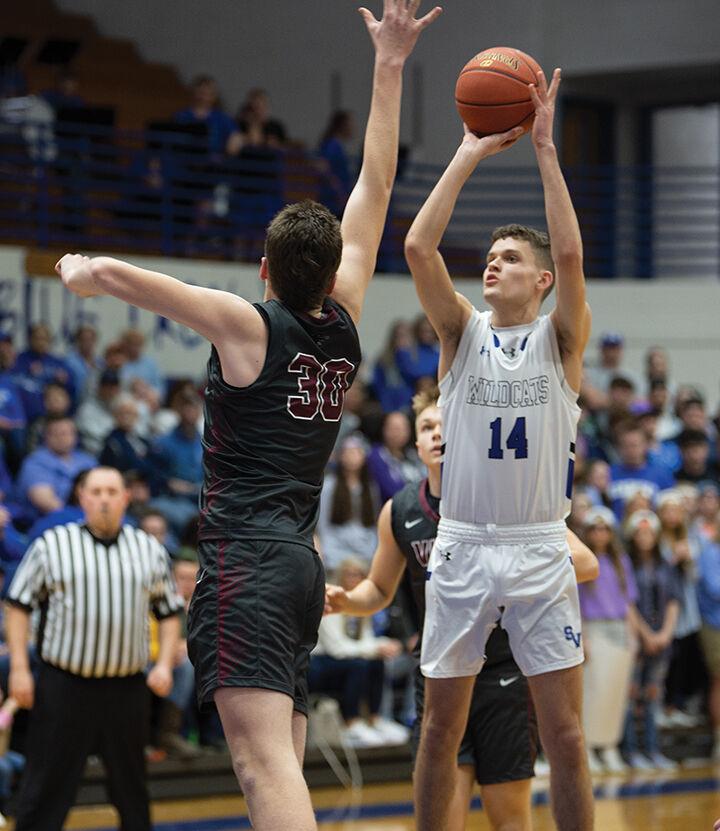 Fitzer scored to cut the lead to 41-34. Johnson fired in a three with 2:17 left in the third to cut the lead to 42-37. Samons followed with a pair of free throws to cut the lead to 42-39 with 1:00 left in the third.
Johnson came up with a steal and a finish to cut the lead to just one with 38 seconds left in the half. Johnson scored again with just two seconds left in the third to put Pikeville ahead 43-42 entering the fourth quarter of play.
Pikeville ended the third on a 9-1 run to take a one-point lead into the final stanza of play.
Fitzer and Onkst opened the fourth with back-to-back baskets as Pikeville's lead grew to 47-42.
Lovins split a pair of free throws for the Wildcats to cut the lead to 51-48 with 2:31 left to play.
Pikeville answered as Johnson found Fitzer for a basket; Fitzer was fouled on the play and knocked down the free throw to push the lead to 54-48.
Samons knocked down a pair of free throws with 26 seconds left as the Panthers' lead grew to 60-50.
Lovins and Preston Johnson knocked down late baskets for the Wildcats to set the game's final score.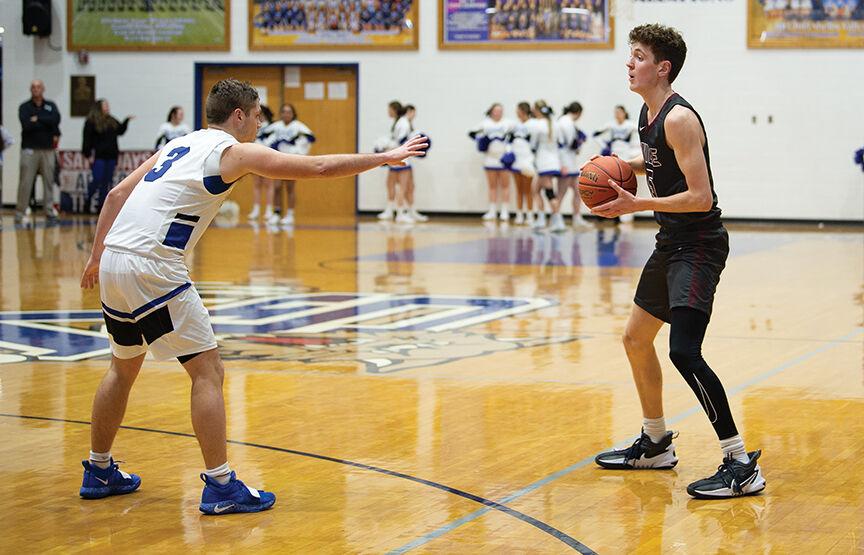 Samons led the way for Pikeville with a game-high 22 points. Fitzer followed with 15. Johnson just missed double figure scoring with nine. Onkst had a solid game with six points. He also had some big defensive plays down the stretch for Pikeville. Brayden Bolden added four points. Josh Hughes and Cody Slone each scored two points in the win.
Johnson led the way for Shelby Valley with a team-high 17 points. Lovins followed with 14 and Fuller scored 13. Sykes added four points. Russ Osborne and Chaz Brown each scored three for the Wildcats.
Samons knocked down a three in the final seconds of the first quarter to give Pikeville a 12-11 lead after the first quarter of play.
Shelby Valley had a big second quarter outscoring Pikeville 22-12.
Brown scored with 6:43 left in the first half to give the Wildcats an 18-14 lead. Johnson knocked down three with 5:32 left in the half as Shelby Valley's lead jumped to 21-16. Osborne scored with 4:22 left as Shelby Valley led 26-20. Fuller knocked down two free throws late to give Shelby Valley a 33-24 halftime lead.
Pikeville (11-5) was scheduled to visit Harlan last night for the third time this season. Pikeville is scheduled to visit 59th District rival Jenkins Tuesday night at 7:30 p.m.
Shelby Valley (13-6) is scheduled to host East Ridge at 7:30 p.m. Tuesday night.