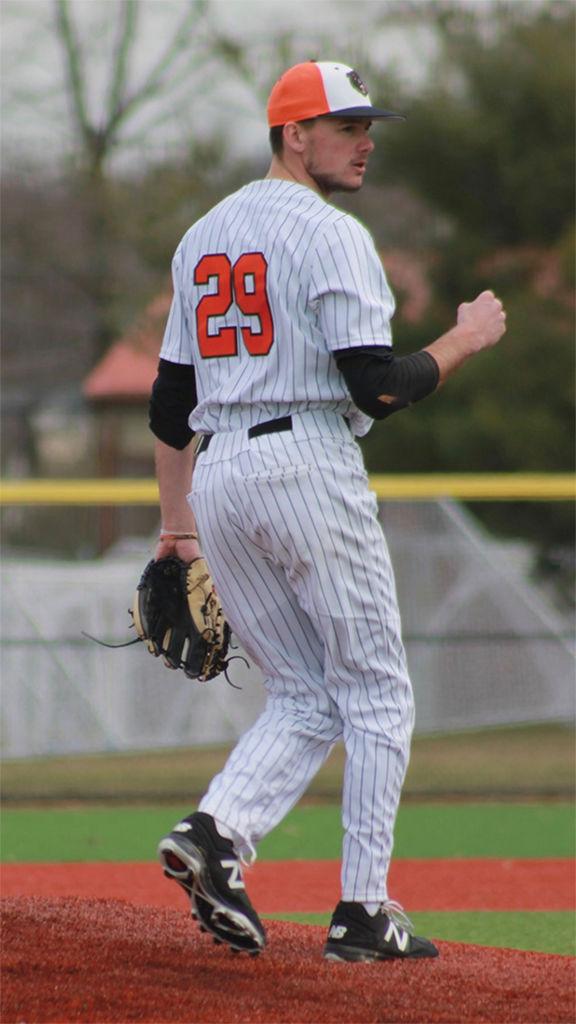 Kevin Justice was having a nice sophomore season.
The COVID-19 outbreak ended UPike's season in early March.
Justice was leading the team in wins, ERA, batting average against and was second on the team in appearances.
UPIke finished with an 8-16 record in a very shortened season.
But for his efforts, Justice was selected from UPike to represent the Bears on the Mid South Champions of Character Team.
"It was a real honor to be even nominated for the award," Justice said. "I really wasn't even expecting it. When my name was called during the Bear Awards I was really shocked. I've always loved my community and my school, it's a real honor to be recognized."
To be named to the Champions of Character Team, a player must be nominated by their coach based on their campus and community leadership, future ambition and demonstration of the five core character values of the NAIA.
The five core character values of the NAIA are integrity, respect, responsibility, sportsmanship and servant leadership.
UPike coach Casey Hamilton was in his first season as Bears coach.
 "As a team we were all devastated about the announcement of the season being cancelled," Justice said. "I remember when it was first announced. We just got done with practice and coach Hamilton broke the news to us. It was kinda like the wind was taken out of everyone. We were just starting to hit out stride, and we never got to show what we could really do as a team. I feel for the seniors that don't get to come back and finish out. We worked so hard in the fall and spring, and to have our season cut short was really just a bad feeling. I never got to really thank the now seniors for taking me under there wing last season and showing me how to really compete in college.
Justice was a standout at Pikeville in his high school career. He stayed home and signed with the Bears.
The transition from high school to college was a big adjustment for Justice last season.
"College and high school ball are really different," Justice said. "The game is a lot faster and the guys playing are usually the best from the school or even their state. The work load is also a lot different. High school is kind of meet after school and have a two hour practice and we were let go. Without the help of my coach Steve Priode, my dad Gary Justice and Todd Lakin, I really wouldn't be in the position I am in now. They taught me to be there earlier than anyone and stay later to get extra work in. I've tried to keep this same attitude going through college and has worked so far. Last season was more of just getting my feet wet because we were senior loaded. I got the opportunity to compete in some close games and really got a good feeling of what college ball was like and took that into consideration when preparing for this season."
Justice is lucky that he is just in his sophomore season and his career didn't come to a close early because of the COVID-19 outbreak.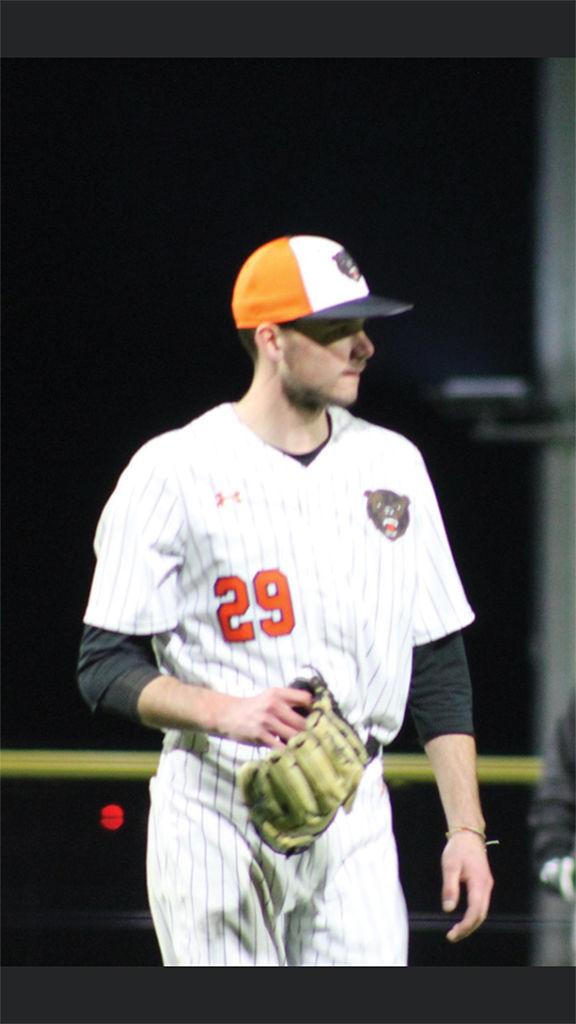 "For all the athletes that don't get to compete this year, this is the time for you to train even harder," Justice said. "A lot of times we go right into season then into summer ball and don't really get a break. This is a good time for everyone to just take a step back and see the big picture. See what you need to work on the most and get after it. This is a hard time for everyone and we can make the most of it if you have the drive. It is hard to not be able to see the seniors finish their season out. They have worked their whole lives to get to this year. To have one more shot of winning a championship. To see it taken away so easy is hard to watch. I just want to thank them for all they have done for me, the school and for the community i love so dearly. Without them i don't think we would be in the position we will be in going into next season. It's going to be a good one."
Clearly Kevin Justice is truly a Champion of Character.