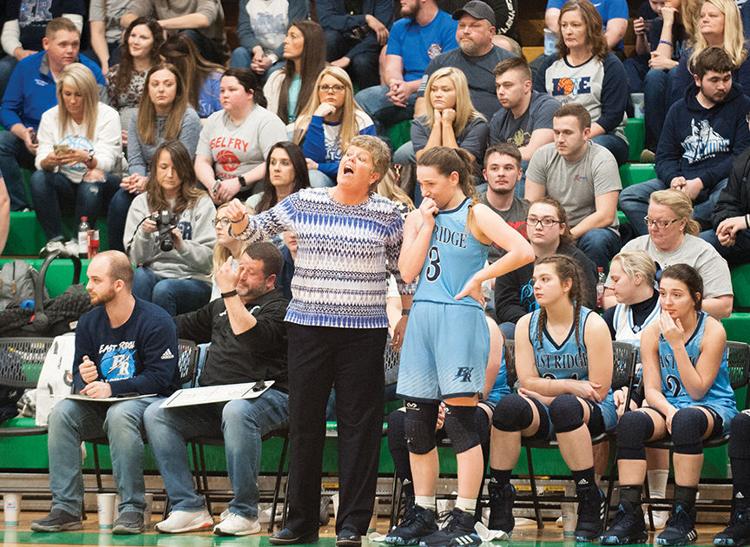 It was time for a fresh start.
Denise Campbell was East Ridge's head girls' basketball coach for the past 11 seasons.
She decided to step away from coaching at the end of last season.
But a new opportunity presented itself to Campbell and she couldn't say no to it.
Campbell was recently named the new Pike Central girls' head coach after former coach Derrick Newsome took a head boys' coaching job at alma mater Betsy Layne.
"When I decided to resign at East Ridge, I really didn't have plans on coaching," Campbell said. "I just needed some personal time. That was before all of this stuff going on with COVID. My mother needed me more than I needed basketball.
"When this job presented itself, I asked my mother what she thought because she needed me more after she lost her sister. She pretty much told me that if its offered that you got to take it. The opportunity presented itself and it was like God was telling me to take it. It just seemed like everything presented itself with the perfect timing and everything. I am so excited about this job. It's a new start. It's a new challenge."
Campbell was one of the longest tenured girls' coaches in the region.
It was just time for her to move on from East Ridge and start new.
"I am so thrilled for Adam (Farmer) and the girls up there," Campbell said. "I love all of those girls and have so many great relationships and memories at East Ridge. Maybe it was just time for someone new there. Adam was an assistant for me there and was waiting on an opportunity to become a head coach. He will do great and I can't wait to see where that program goes. But after a while, you kind of need to move on and face a new challenge. That is kind of how I see it. I needed a new challenge."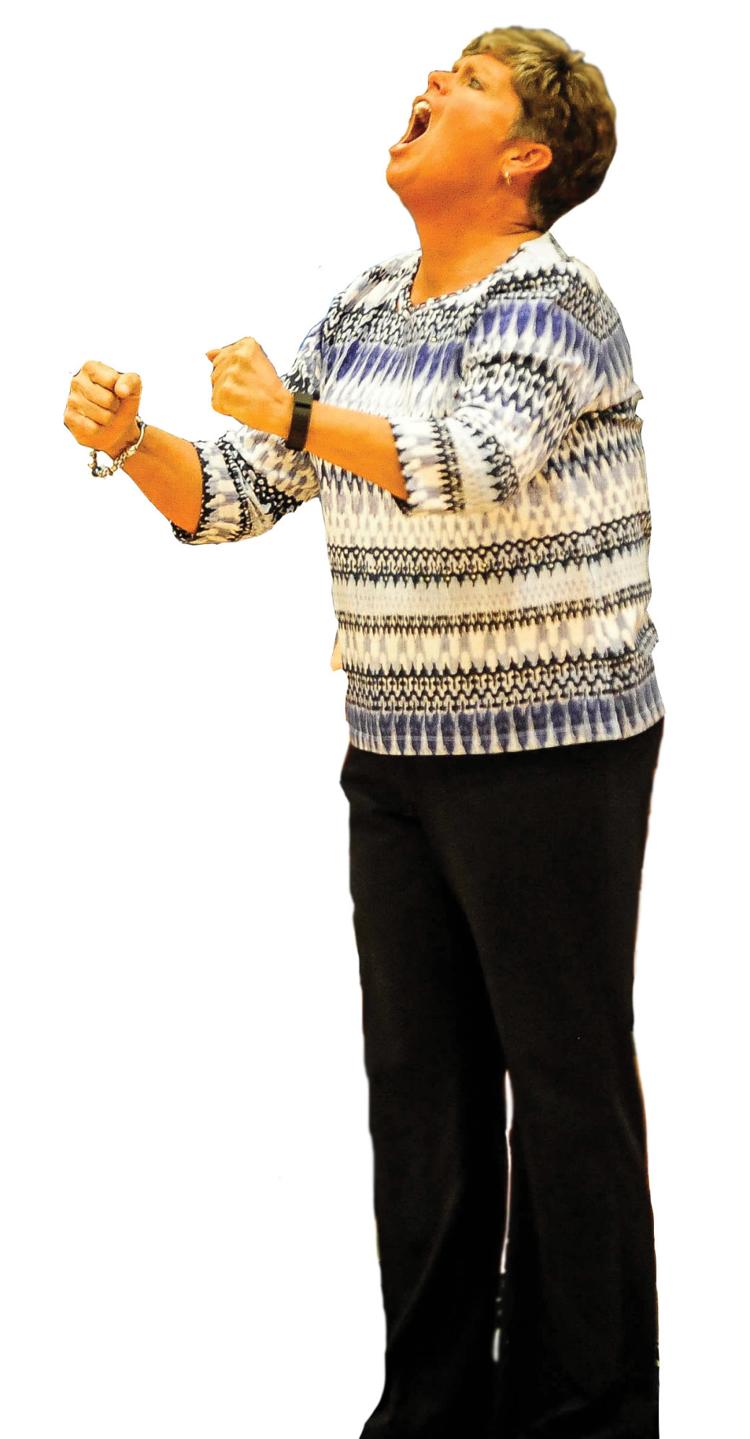 A part of the new challenge that excites Campbell is working with the feeder schools to develop kids and have them ready by the time they reach the high school level.
"You look at the feeder programs, Kimper, Johns Creek and Mullins," Campbell said. "There is a lot of talent in those schools and I've already reached out to those coaches and we're all excited. Having strong feeder programs like that is something that I've wanted for years. You almost have to have it if you're going to succeed at the high school level. So I've touched base and it seems like we're on the same page and we're all on board and going to work together.
"I do think the good Lord has put me here for a reason. I'm going to take on this challenge and the timing was perfect. Now it's time to start to build here."
Campbell has always wanted to coach at a school with a strong feeder program and a larger number of girls to play basketball.
"No offense to East Ridge, but it was hard to develop kids at the high school level all the time and we didn't have the numbers," Campbell said. "I think that lack of depth was one thing that always hurt us. We just didn't have the numbers that some other schools had. I always wanted to see how my system would work with more depth because we like to play hard and get after it. I loved my time at East Ridge, but I think it was just time for a change for them and for me. I think they'll benefit from a young coach like Adam (Farmer) who has just been waiting for his chance. I love Adam and his wife and I couldn't think of a better person to take over that program."
Pike Central has had a strong tradition in girls basketball in the region.
Former coach Tammy Tussey build a strong foundation. Then names like Stephen Butcher helped take them to the Sweet 16 Final Four. Then coaches like Clay Campbell and Derrick Newsome helped the program to remain on of the top programs in the region.
Pike Central has had really strong showings the last couple of seasons under Newsome. Newsome left to take the Betsy Layne boys' job.
"Gosh, just look at the tradition here," Campbell said. "Tammy Tussey was one of the best coaches in the state. That's a legend right there. I remember being in college and going to watch her teams play. There were talented. And then right up until last year, the job Derrick (Newsome) was great. I'm blessed with this opportunity. With the help of the feeder schools, I envision this program being right there with the top schools in the region. When you think of the top schools in the region, they all have high level feeder schools. My gosh, sometimes I think people forget about the tradition here at Pike Central. I hope that with some hard work and passion we can install that. I've got Misty Haynes to come on board as an assistant coach. I've asked another person to join as an assistant and they are taking some time to think about it, but if they join, then I'm so excited about this staff. Misty wins at everything and is so knowledgeable and passionate. My gosh, she wins everywhere she goes. I felt bad that she didn't get to make her debut as softball coach, but she will do a great job when she gets to coach.
"I just can't believe the the encouragement I've gotten so far by everyone at the school and community. I have a strong belief and faith that this where I am supposed to be now. The next step is to get the kids to believe that we can be apart of that strong tradition here at Pike Central."
Campbell isn't the only new hire at Pike Central.
Robert Amis recently was hired as the new boys' basketball coach and Misty Haynes is the new softball coach who missed her debut season because of COVID 19.
The volleyball program and football program have both been successful along with the basketball, baseball and softball programs.
Pike Central has built a strong athletic program across the board.
I think all these programs feed off each other," Campbell said. "To come up here and see what Eric Ratliff has done with the football program, where the volleyball and basketball and baseball and softball programs are at it's just tremendous. I think this is a school where everybody gets behind each other and the kids feed off of that. Mr. Taylor and all of the faculty have been so welcoming and so have the girls that play basketball and the parents."
With everything going on right now, it is unclear when or if Campbell will have the opportunity to hold any camps this summer, but she would love to if the opportunity arises.
"That's something that I've always wanted to do," Campbell said. "I was asked if I'd like to do any camps and I was like absolutely. I'd like to do both individual and team camp. It's unclear right now if that will happen this summer, but I'd love that opportunity."
Campbell has competed in the 59h District against Pikeville and Shelby Valley for years.
She will now move over to the 60th District and have two other strong opponents in Belfry and Phelps.
"I know Kevin (Deskins) is as good as any coach in this region," Campbell said. "What he's done there and how he's developed talent the last few years is unbelievable. I have tremendous respect for him and that program. Then when you think about Phelps, they have a new coach in Jordan Hall. I've known Jordan for years and I know he'll have them ready every night. That team has some great young talent and they're getting a great coach. But when you think of this region, there isn't an easy district. You play everybody from across the region and have to be ready every night. It's a challenge that I'm looking forward to."
Even though Campbell is looking forward to a new challenge, she will always remember her time at East Ridge.
"There is sadness in my heart about leaving East Ridge," Campbell said. "I love all of my players over the years and will miss my players still there and I will root them on and hope they have success. They allowed me to have so many wonderful opportunities and I've made so many memories there over the years. I'll never forget that. There are so many wonderful kids that I met from that school. I'm just thankful for Kevin Justice and all the faculty over there. They're like my family. Adam (Farmer) and his wife are like my brother and sister and I couldn't be more happy that he is the one taking over there."
Campbell will start her new challenge at Pike Central this summer once teams are allowed to start working out starting June 14th.