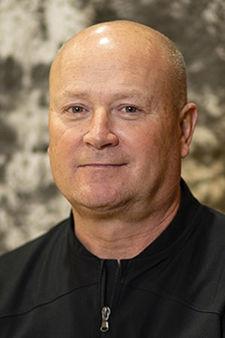 UPike was at Myrtle Beach playing in a tournament when they found out their season was over.
The softball Bears were off to an 11-3 start on the season.
The Bears were playing good softball and only lost their three games by three total runs.
But when covid-19 hit, the season came to an abrupt end.
"We were fortunate enough to get to play 14 games," UPike softball coach Robert Staggs said. "We were 11-3 and actually just three runs away from being 14-0. We were off to a very good year. We were at Myrtle Beach when it happened. So at least we got to go to Myrtle Beach and finish playing down there. When we got word (that the season was over) it broke my heart for my team."
Staggs had a young team with only two seniors.
But he feels bad for his two seniors Hannah Skaggs and Hannah Absher because their UPike careers came to end with the rise of the coronavirus.
"I fell especially bad for my two seniors Hannah Skaggs and Hannah Absher," Staggs said. "They worked so hard and deserved a senior year. Hannah Skaggs was 7-0 and had a 0.973 ERA. Hannah Absher was absolutely hitting on fire while we were in Myrtle Beach. They were both coming into their own and it just felt like this was our year. We were having a very good year. This is the closest team that I've had. It was just a great great group of girls to be around and I hate it for them. I feel bad for these seniors.
Staggs also feels bad to all the high school softball players whose season didn't even get started in this state.
"I hate it for all the high school seniors who didn't even get to step on the field, especially the ones who don't play basketball or volleyball or anything else," Staggs said. "Having softball one of the only spring sports taken out from under them is just not very good."
Covid-19 has made recruiting a bit more difficult than normal for Staggs.
"It's kind of tough," Staggs said. "We had some kids on campus earlier this summer. We've been trying to get them on campus for a while with this stuff going on, they just couldn't do it. Some travel restrictions were lifted, so we got them on campus. It's pretty difficult right now as far as recruiting kids that aren't from our area. You have to do video, text a lot and that kind of stuff. It's a little different, but my roster is pretty much full right now. Now I can sit back and try to get my schedule finished."
For those high school seniors who missed their season, there are some opportunities to play and get seen by college coaches.
"They're starting to get these AAU and travel games going again," Staggs said. "It's going to be great for these kids, especially the seniors who didn't get to play. They can play 18U and at least get some games in before they start their freshman year of college. I try to get out to as many as those as I can. I can't get to a whole lot, but there is a big tournament down in Johnson City (Tnn.) that I try to go to every year."
Nothing is definite, but there has been some talk of local teams maybe getting to play at the UPike softball field this fall.
"I've talked to Greg Napier from Shelby Valley a few times and I think what he's wanting to do this fall is bring some high school teams on our field," Staggs said. "I told him that he'd be more than welcome to come out here and play. Plus it gives them an opportunity to play and it gives me an opportunity to recruit these kids and I don't have to leave campus."
Staggs and his squad will always be left wondering, "what if" about this season.
But with a lot of returning players and some additions to the roster, maybe next year will turn into their year and there won't be any "what ifs" left to think.