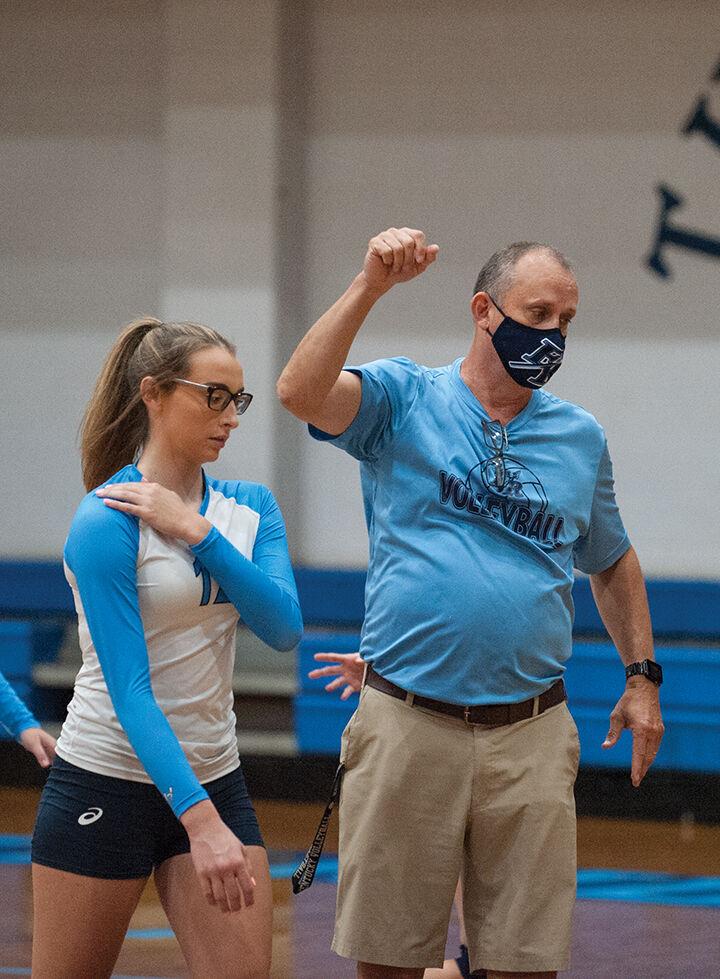 LICK CREEK — East Ridge picked up a 3-0 (25-16, 25-10, 25-13) win over 59th District play last Thursday in 59th District action.
But the game also marked the 300 career win for head coach Dave Spradlin.
"No. 1, it just means I'm old," Spradlin said. "I've been doing this a long time and I've been fortunate enough to coach a lot of good players here. I've learned from them as much as they've learned from me. They're the reason that I've got 300 wins. It's nothing that I've done. I just get here and put them out there and I have the best seat in the house everyday that I come out here because I get to watch them play."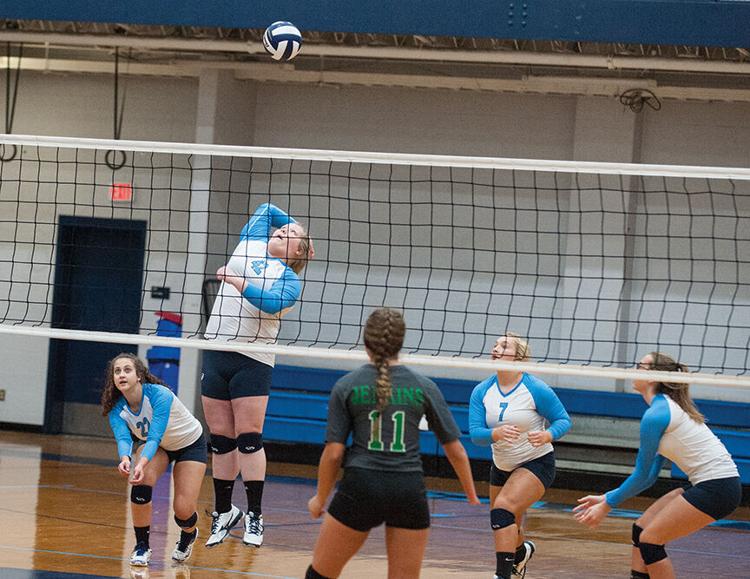 East Ridge fell behind early to Jenkins. The Lady Cavs jumped out to a 6-1 lead. East Ridge fought back and took the lead midway through the first game. The Lady Warriors got the lead and held off for the Game 1 win. 25-16.
"We spend a lot of time on fundamentals," Spradlin said. "With the COVID thing going on, our time has really been cut down. You know seven and 1/2 hours is all we can work with them a week. We just try to work the fundamentals as much as possible. That's something that we preach to them everyday. Come in and be better today than you were yesterday. I just hope they keep doing that."
From there, it was all East Ridge. The Lady Warriors cruised in the next two games to take the match and give Spradlin win No. 300.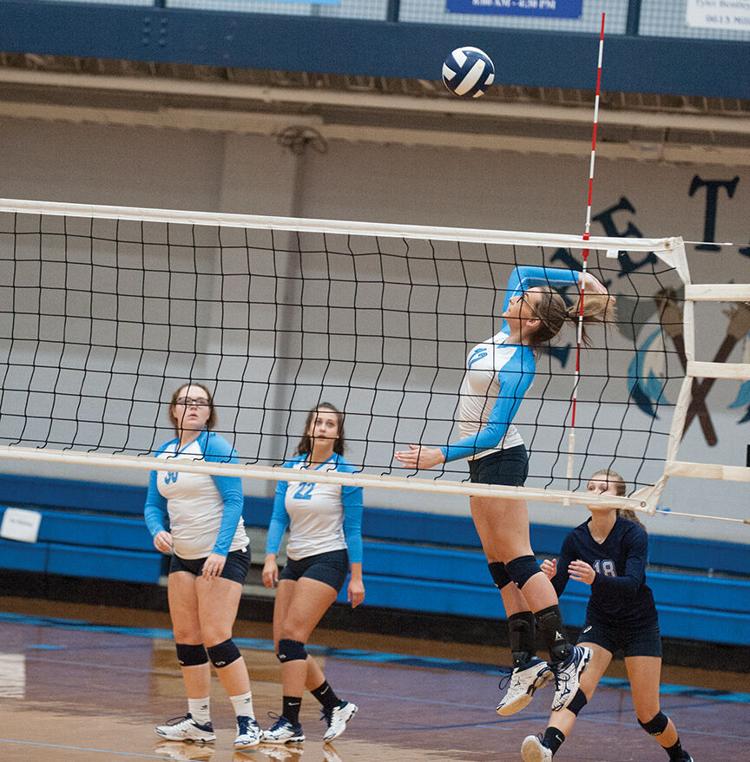 "I've been fortunate that I've had some really good feeder schools," Spradlin said. "They do a great job at Millard, they do a great job at Feds Creek and they do a great job at Elkhorn City. I'm getting those players in and we just try to put in there into a system, we've changed systems a couple of times over the years. We used to do a 6-2 and now, I've gone back to a 5-1 and it just depends on how our players set up. We look at that before we get started and try to work them in the system that we have. So far we've done a pretty good with it."
Once East Ridge picked up the win, Spradlin and the Lady Warriors started getting ready for their next match. East Ridge is scheduled to host Betsy Layne at 7:00 p.m. tonight.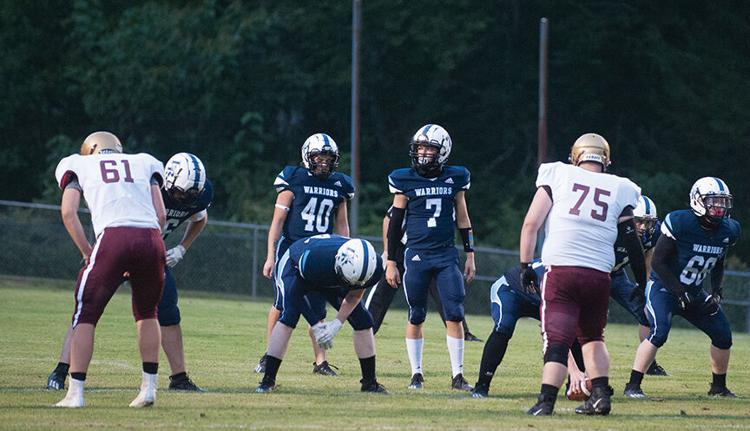 "We've got three seniors this year and they've done a good job," Spradlin said. "We're replacing just about everybody. Hannah Blackburn played a lot for us last year, Lilly Rivera played a lot, Sylvia Ratliff played a lot last year, but everybody else are in kind of new spots. Emily Lester played some towards the end last year. We're getting new players out there and it's an adjustment. It was tough opening up with Pikeville. In a normal season, we would've already played 13 or 14 games, but it is what it is and we're just going to try and get better every time we go out."