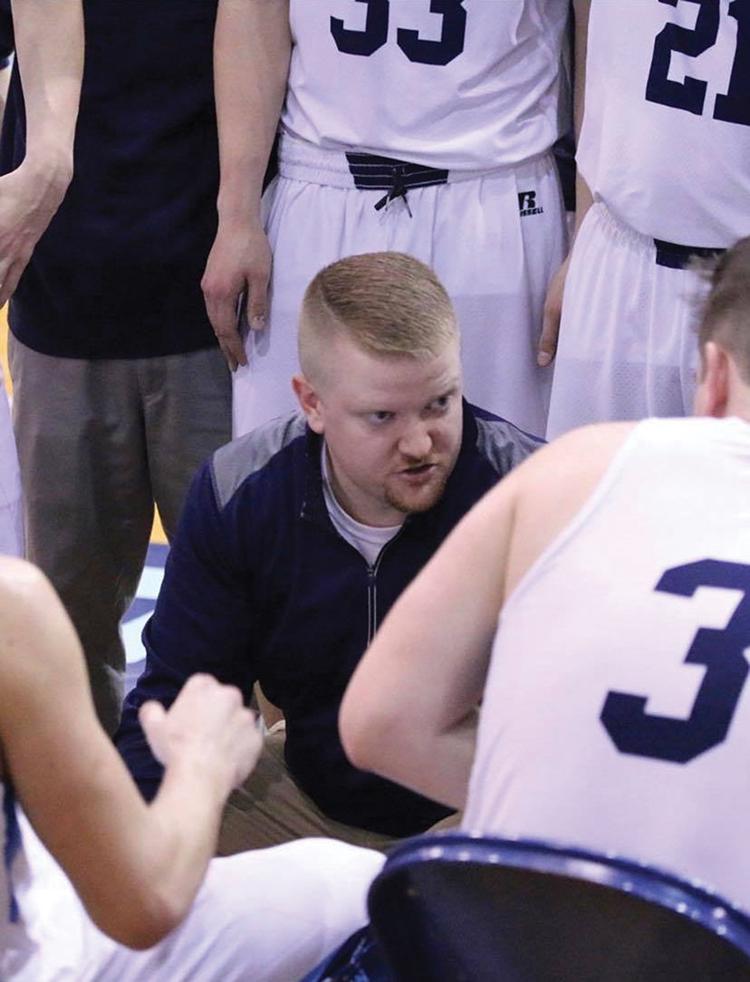 East Ridge will undergo a coaching change next season.
After Denise Campbell stepped down as girls' basketball coach, the Warriors needed someone to fill her seat on the sidelines.
East Ridge stayed in school and hired girls' assistant basketball coach Adam Farmer to take over the girls program.
"I really put a lot of thought and prayer into taking the job," Farmer said. "I truly consider it an honor to get the opportunity to be a head coach at the high school I graduated from. Being a head coach has always been a dream, and to get that opportunity here means everything to me. I really hope to continue the competitive tradition that Coach Campbell instilled in the girls program and work to contend in one of the toughest districts in our region."
Farmer has put his time in as an assistant coach over the years and earned his shot at being head coach.
His coaching resume follows:
Rowan County High School Boys Volunteer Assistant (2012/2013 Season).
South Floyd Boys Assistant (2013/2014 Season).
East Ridge Boys Assistant (2014/2018 4 seasons)
East Ridge Girls Assistant (2018/2019 Season)
The Lady Warriors are known for their hard work and gritty style of play.
East Ridge is however locked in the 59th District; one of the toughest districts in the 15th Region play.
"The program has always been known for our girls playing hard and being tough," Farmer said. "We know we have to continue that to compete in the 59th District. We lost a lot from last year's roster, but will return some talented kids as well. Our biggest hurdle will be the inexperience because of our youth. It's ideal to let those younger girls get experience in JV, but there may be some opportunities where they will have to step in right away and contribute for us. That's going to be key in our depth this season."
With the COVID-19 outbreak, things have been different for Farmer taking over.
He hasn't been able to meet face-to-face with the team and workout with them.
"It's really been a challenge to not be able to meet in person as a new coach," Farmer said. "I even had to introduce myself as their coach virtually. It really makes it tough to get everything organized and make the transition as their new coach."
Everything is still on lockdown when it comes to sports, but he's hoping to get a summer schedule in to help with the transition to the season.
That time will be precious to get to know his players and evaluate their strengths and weaknesses and take that into the season.
But a summer schedule is still an unknown right now.
"The summer schedule will be particularly important for us if we get the opportunity to play," Farmer said. "We have an entirely new coaching staff, so that is a lot of time to for us to get to know the girls and for the girls to get to know us. It's valuable experience without the pressure of the season for our young kids as well. So, if we lose that it will definitely have an impact. We just have to take it day by day and do what we are allowed to right now."
Farmer loves the up-and-down run and gun style of basketball.
That doesn't mean that is what the Lady Warriors will play right away, though.
He eventually wants to build to that point once he can get to work with his team.
"Personally I love the run and gun style game. I really like to create offense from our defense and just outwork our opponents," Farmer said. "That is the style I eventually want to build our program into. However, I do realize you have to play the style that highlights the abilities of the girls on the roster. So, I guess time will tell on that one. I just want to always put our girls in the best position to succeed regardless of the style that fits best."
Farmer is hoping to get on the hardwood with his team as soon as he can.
Look for him to bring a new energy and style to East Ridge once he gets his chance.