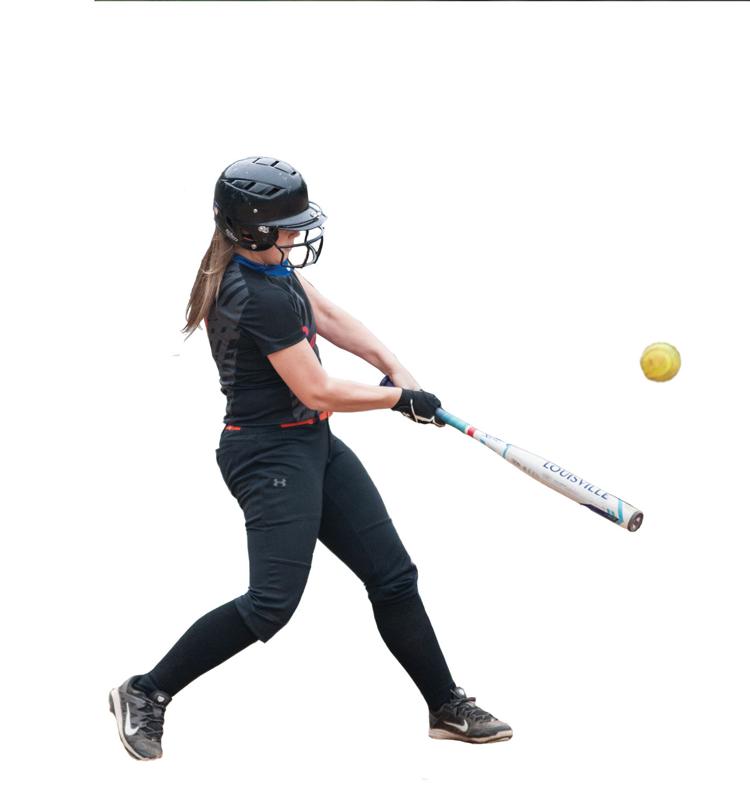 A lot of high school seniors' softball and baseball careers came to an end without one last season because of the COVID-19 outbreak.
Luckily, for Pike Central senior Chloe Neece, her career will continue on as she signed to play with Alice Lloyd College last Thursday afternoon.
"I chose Alice Lloyd because my aunt, Amanda Spears, played softball here when Tim Rice was the coach," Neece said. "I love softball, my entire family plays the sport. And I know it's the right fit because I know a lot of successful people that went there."
Neece had an outstanding high school career at Pike Central.
She played three sports in her high school career. Besides the softball field, she was a standout on the basketball and volleyball courts as well.
In softball, Neece played three seasons and helped Pike Central become one of the top teams in the 15th Region. The Lady Hawks won-back-to-back 60th District championships and also finished as the 15th Region runner-up in her junior season.
Pike Central was poised to have another successful year this season before the cancellation of the season.
"I was very disappointed and sad," Neece said. "We knew that this was going to be our year!  Going for 3 straight district titles and another chance at the regional title.  But I'm so grateful that my softball career isn't over, I can't wait to get back on the field."
In her softball career she hit four home runs and played multiple positions on the field. She had playing time as catcher, third baseman, second baseman and first baseman.
On the basketball court, Neece was also an important part to a successful Pike Central squad that won two district titles in the six years of playing on the team. She started playing varsity basketball in the seventh-grade.
She was a sharpshooting forward for the Lady Hawks.
On the volleyball court, Neece was the team's setter.
The Lady Hawks won three 60th District volleyball titles in her time and the Lady Hawks finished as 15th Region runner-up in her senior season.
Neece won the triple threat award at Pike Central.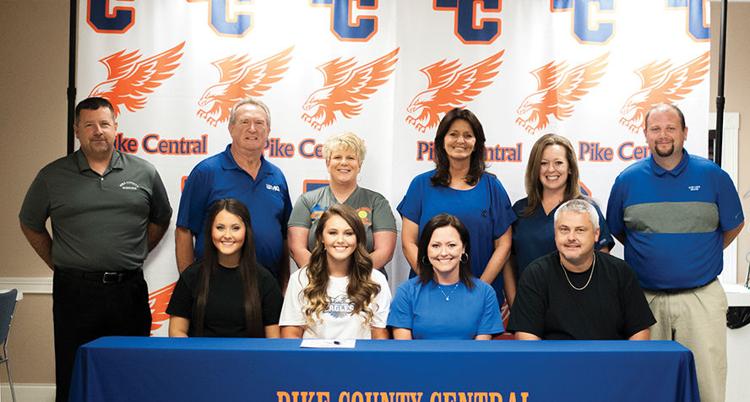 She was also chosen for the Work Ethic award awarded by the Chamber of Commerce.
Neece along Bailey Birchfield, Alexis Newsome and Skylar Stumbo played multiple sports for the Lady Hawks and were vital to the team's success in those multiple sports.
Birchfield and Stumbo recently signed to play at the college level for UPike as well. Birchfield signed to play basketball and Stumbo signed to play softball.
"Most of us seniors have played these three sports together since we were in the third grade," Neece said. "I think this is why we had such a successful high school career in all three sports. There was no competition between us, just a very competitive will to win."
Neece will miss her time at Pike Central.
She was an key member of three sports programs that were all successful.
She will take many memories and lessons from Pike Central with her, but is ready for the challenge that college softball offers.
"I will miss my friends most of all and also the pep rally games, by the way we took very seriously," Neece said. "My plan for success at the collegiate level of play is to work hard, give it 110 percent all of the time, and to stay focused on my goal."
Neece was not only a standout in athletics at Pike Central, but also a standout in the classroom as she graduated Cum Laude.
Neece is one of the lucky seniors.
She may have missed her senior season of play, but she can look forward to four more years of competition on the softball field.