Mary Cantrell
Mary Jean Cantrell, 59, of Columbus, Ohio, died Sunday, June 30, 2019, in Columbus.
Visitation will be from 6 p.m. to 9 p.m. Tuesday at R.E. Rogers Funeral Home. Services will be held at 10 a.m., Wednesday, July 3, with Earl Coleman and Josh Reed officiating.
Arrangements are under the direction of R.E. Rogers Funeral Home.
Online condolences may be left at, www.rerogersfh.com.
Michael Cantrell
Michael Buford Cantrell, 60, of McVeigh, died Saturday, June 29, 2019 at his residence.
Visitation will be held Tuesday, July 2, at the R.E. Rogers Funeral Home Chapel with special services both nights at 7 p.m. Services will be held at 1 p.m., Wednesday, July 3, with Justin Holbrook and Eric Hubbard officiating.
Arrangements are under the direction of R.E. Rogers Funeral Home.
Online condolences may be left at, www.rerogersfh.com.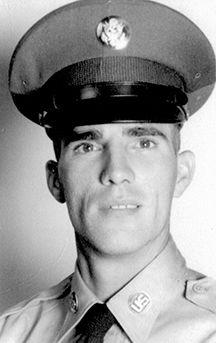 Clyde Fannin
Clyde Ivan Fannin was born at Majestic, the eighth child of the late John and Emma (Preece) Fannin on November 15,1939.
In addition to his parents, he was preceded in death by three sisters, Ruby (Clyde) Charles, Ruth (Mack) Bedsaul, Thelma Fannin and one brother, Ralph (Julia) Fannin.
Clyde grew up in the coal camp of Majestic in the 1940s and '50s. A graduate of Phelps High School, he was a baseball and basketball player. He was a left-handed pitcher with three excellent pitches, a fastball, a curve and a knuckleball. After high school, Clyde answered the call to duty and served in the United States Army. He served in South Korea, at the demilitarized zone. While in the Army, he was assigned to the camp baseball team and excelled. His team traveled extensively playing other military teams and in exhibition games. After serving in the military, he returned to his mountain heritage and went to work in the coal industry.
Having already worked as a mine surveyor earlier in life, he quickly learned the trade in coal production. He and his brother opened Fannin Coal Company. One uncle had a bout with back trouble, the other made noises when lifting on the job. Based on these facts Papaw Fannin referred to the organization as the Hump and Grunt Coal Company. Such a description was Papaw's way of giving his seal of approval and letting everyone know just how proud of them he was.
Clyde began attending the Majestic Church of Christ where he obeyed the gospel and served there faithfully for the remainder of his life. Clyde suffered from black lung and congestive heart failure and passed into his heavenly reward on June 28, 2019, at Appalachian Regional Hospital, in South Williamson. He was 79 years old.
Clyde is survived by three children, Melissa (Julian) Hudkins of Groveland, Florida, Mark (Angel) Fannin of Phelps, and Krissy Smith of Lexington; five grandchildren, Kyle Hudkins, Garrett Fannin, Morgan Fannin, Noah Smith and Jacob Smith. He is also survived by two brothers, Robert (Ruby) Fannin of Freeburn, Jack (Evelyn) Fannin of Morristown, Tennessee, and one sister, Ernestine (Claude Jr) Sanders of Majestic; and a host of loving nieces and nephews and other family and friends.
Funeral services were conducted at 1 p.m. Monday, July 1 at the Jones & West Funeral Home with minister Marshall Daniels officiating.
Burial followed at Mountain View Memory Gardens, Huddy.
Arrangements were under the care of the Jones & West Funeral Home of Phelps.
The online guestbook may be signed at, www.joneswestfh.com.
This is a paid obituary.
"Mami" Gall
Ann Rowe "Mami" Gall, 91, of Ft. Thomas, passed away peacefully on June 24, 2019 at her residence.
Ann was born on December 29, 1927, at Good Samaritan Hospital in Cincinnati, Ohio, to parents Rolland and Ester (nee Lykins) Rowe.
She was raised in Feds Creek, the oldest of seven siblings. After attending Feds Creek High School, she moved to Northern Kentucky where her mother's family resided, and from  there she made her own way in life. She put herself through beauty school where she became a skilled beautician. Ann was a strong woman and a hard worker within the service industry, working in renowned restaurants such as El Greco, The Islands and Beverly Hills Supper Club where she was working at the time of the fire. She never seemed to stop working, or ironing and drove her van until the age of 84.
Ann raised seven children by herself. She was a remarkably strong, kind, loving, independent and hard-working woman with the biggest heart of gold. It's been said there has never been a woman that did so much for so many people with so little. Anyone who knew Ann was truly blessed.  
Ann was preceded in death by husband, Kenneth Gall, daughter, Bernadine Strunk Rice, her son Rod Carson Strunk; and, sisters, Phyllis Perry and Grace Soward. Ann is survived by 3 sisters, Betty Hunt, Connie Looney and Shirley Layne; and, her brother, Robert Rowe; her three daughters, Linda Strunk (Robert) Girkin, Debra Strunk Cawood, and Colleen "Sissy" (Scott) Crothers; her two sons, Kenneth Clark Strunk and Shawn Egan; plus 11 grandchildren; seven great grand children; one great great grand-children; and, numerous nieces, nephews and cousins.
A visitation service was held at Dobbling Funeral Home, 160 N. Ft. Thomas Avenue, Ft. Thomas, on Monday, July 1, 2019 at 11 a.m. immediately followed by the Funeral Service at 2 p.m. Burial followed at St. Stephens Cemetery, 1523 Alexandria Pike, Ft. Thomas.
In lieu of flowers, family would very much appreciate donations to their mother's headstone.
Online condolences can be given at, dmefuneral.com.
This is a paid obituary.
Gabbi McCoy
Gabbi McCoy of Kimper, beloved daughter of Jason and Cindy Banks McCoy, treasured sister of Brittnee McCoy and Jason McCoy Jr. "little J" as well as an upcoming senior at Phelps High School of Phelps, departed this life on Wednesday evening June 26, 2019 in the emergency room of the Pikeville Medical Center of Pikeville.
Gabbi was 16 years old. Those that precede her in death include her maternal grandmother Diana Lynn Banks, maternal grandfather Eli Banks, paternal grandfather Sherman McCoy Sr. and an uncle Joshua Banks.
Gabbi was of the Apostolic faith and was an attendee of the Church of God in Jesus Name pastored by her beloved pastor Opie R. Harris whom she adored and thought he was the "most handsome older gentlemen she had ever seen!"
Gabbi not only enjoyed fellowship with her youth class that was hosted by her much-loved youth leaders whom she thought of as family Jamie and Devona Hatfield, Gabbi was quite the athlete having played basketball she was a force to be reckoned with. Gabbi's presence alone would illuminate a room for her when she smiled she radiated with a glow of love, fun and just a touch of mischievousness. Gabbi an upcoming senior at Phelps High School of Phelps, was beloved by not only the student body but also the teachers and staff as well for to know Gabbi was indeed to love her. Although Gabbi was tone deaf she still loved to sing for she lived life as a song and a dance she enjoyed the moments. Gabbi also enjoyed horseback riding for with her adventurous nature you never knew what was next. Gabbi was also creative in articulating her thoughts anything that did not set to well with her, a style that did not look just right or a hair-do that was not as it should be she would best sum it up as "so cringe!"
Those that survive Gabbi in addition to her beloved parents Jason and Cindy and her "favorite person in the world" her sister with whom she never parted Brittnee, Gabbi is survived by brothers Christopher King McCoy, Tyler McCoy of Clay City, and Jason McCoy Jr. "Little J" of Rogers; grandparents Flora Mae McCoy of Beattyville, Eugene and Renee Hurley of Edgarton, W.Va. and Bruce and Susie Dotson of Phelps; aunts and uncles Susan Spencer and her husband Bruce of Clay City, Steven Gibson of Texas, Thurman McCoy and his wife Shannon of Sidney, Jacob McCoy and his wife Serita of Beattyville, Josh McCoy of Beattyville, Sherman McCoy Jr. and his companion Faye Thomas of Booneville, Becky Caudell and her husband David, Lara Sparks and her husband Glenn of Beattyville, Brenda Blount and her husband Patrick of Beattyville, Crystal Watts of Beattyville, Renee Peach and her husband John of Harrodsburg; nieces and nephews McKenzie McCoy, Zachary McCoy, Bentlee Gearles and Kenlee Gearles.
Gabbi is survived by a host of cousins, loved ones and a community of friends including Dewayne Abshire who had a positive impact throughout Gabbi's life as well as Heather Hinkle whom always referred to herself as Gabbi's aunt
she also had a unique bond with special friends MaKenna Hurley, Tori Dotson, Chloe Smith, Johnathon Mullins and Cassidy Smith.
Honoring services will be conducted on Tuesday July 2, 2019 beginning at noon in the McCoy Athletic Center (Phelps High School Gymnasium) 11580 Phelps 632 Road Phelps, with Pastor Opie R. Harris, Bro. Dewayne Abshire, Bro. David Norman and Bro. Hobert McCoy officiating. Burial will then follow in the Billy Dotson Cemetery at Phelps, with pallbearers being Sherman McCoy Jr., Thurman McCoy, Jacob McCoy, Josh McCoy, Jason McCoy Jr., Jacob McCoy Jr., Matthew Caudell, Sonny Stepp Jr. "Bub," Thurman McCoy Jr. and David Caudell Jr.
Arrangements for Gabbi have been entrusted to Chambers Funeral Services, Inc., of Matewan, W.Va.
Expressions of sympathy may be shared with the family by visiting, www.chambersfuneralservices.com.
This is a paid obituary.