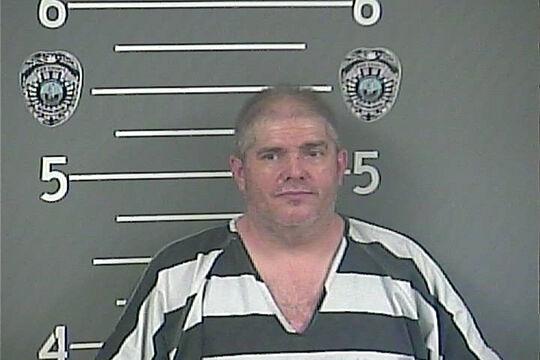 A Pike County man was sentenced recently to serve more than two years in prison for his role in a fentanyl trafficking conspiracy.
According to court documents, on Nov. 21, U.S. District Judge Robert E. Wier sentenced John Holbrooks, 53, of Hilton Road, Rockhouse, to serve 26 months in prison on a charge of conspiracy to distribute heroin, fentanyl and paraflourofentanyl, with three years of supervised release to follow.
According to court documents, in October 2021, Holbrooks and a co-defendant in the case, Justin D. Bryant, 38, of Wall Street, Pikeville, had agreed to pool their money and purchase heroin together. However, the court documents said, the substance they obtained from a dealer, identified as Jayshawn Robinson, 30, of Circle Drive, Pontiac, Michigan, contained
fentanyl and para-flourofentanyl.
Robinson was charged in the conspiracy, but the charge was dropped in exchange for his plea in a separate trafficking case in the Eastern District of Kentucky.
Holbrooks and Bryant, the court documents said, intended to distribute the drug in the Pike County area.
However, documents show, Holbrooks and Bryant were arrested and lodged in the Pike County Detention Center before they could distribute the drug. Bryant, court documents said, was able to smuggle some of the substance into the jail, where he distributed it, which prosecutors said led to the overdose of a fellow inmate, James S. Cornett, 20, of Thornton.
Bryant was convicted by a jury in October on charges of conspiracy to distribute heroin, fentanyl and para-fluorofentanyl and distribution of fentanyl and para-fluorofentanyl resulting in death and is awaiting sentencing.
In a sentencing memorandum, Holbrooks' defense attorney, Sebastian M. Joy, asked for leniency in the case, adding that Holbrooks had made a mistake and was unaware that Bryant had brought the drug into the jail until Bryant had provided some to him.
"Mr. Holbrooks made a huge mistake," Joy wrote. "He was a simple human being. He was a father. He became a drug addict. He sold drugs to feed his addiction. Mr. Holbrooks' priority in life was feeding his addiction."
Holbrooks has been held in the jail since his initial arrest in connection with the federal case in February, and remained lodged there as of presstime on Nov. 23.