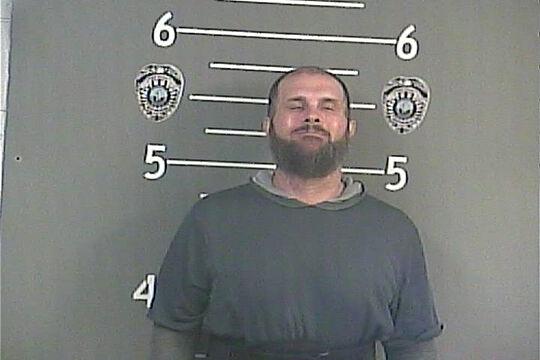 A Mouthcard man is facing a felony assault charge after he allegedly stabbed his uncle in an incident Jan. 29.
According to an arrest citation, just before 6 p.m. on Jan. 29, Kentucky State Police Trooper Nicholas Taylor was dispatched to a residence at Levisa Road to a call reporting that a man had been stabbed and was "bleeding everywhere."
Upon arrival, Taylor wrote, the victim — Kenneth Johnson — told the trooper that he had went to the Big Hackneys Creek residence of his nephew, Jeremy Johnson, to retrieve a stolen pickup truck. Kenneth Johnson, the citation said, told the trooper that, when he knocked on Jeremy Johnson's door, Jeremy Johnson punched through the screen door at Kenneth Johnson.
The citation said Kenneth Johnson attempted to get away from Jeremy Johnson, at which time Jeremy Johnson knocked him to the ground and began striking him with his hand and feet.
Once Kenneth Johnson was on the ground, the citation said, Jeremy Johnson began stabbing him in the upper part of the back, the back of the head and the inner part of the right ear.
Kenneth Johnson was transported to Pikeville Medical Center to be treated for his injuries, the citation said.
Taylor wrote that when he went to Jeremy Johnson's residence, Jeremy Johnson didn't want to talk to him and asked for an attorney. Taylor wrote that he noted that the screen door was pushed out and there was blood outside the residence on the porch and not inside the residence.
Jeremy Johnson was lodged in the Pike County Detention Center on a charge of first-degree assault, as well as on a failure to appear in court warrant from Warren County and a flagrant non-support charge.