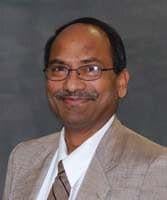 Pikeville Medical Center has announced that Dr. R.V. Mettu will be opening his clinic on the hospital's ninth floor.
Dr. Mettu heads up the Sleep Clinic at PMC and is a Sleep Medicine Specialist and Board Certified by the American Board of Sleep Medicine.
"This move from my current office to PMC will be a big convenience for my patients," Mettu said. "The clinic is on the ninth floor and the Sleep Center is located one floor up on the 10th."
Mettu has practiced in Pikeville for the past 28 years and was instrumental in the opening of the Sleep Center in 1994 and was named Medical Director of the Sleep Center at the time.
In 1995, PMC's Sleep Center received accreditation by the American Academy of Sleep Medicine (AASM).
"The hospital administration has been extremely nice to us," Mettu said. "I'm very happy that the administration has done so much for the Sleep Center and they've made my transition so easy."
Mettu will begin seeing patients Aug. 3rd in the ninth floor clinic at PMC.