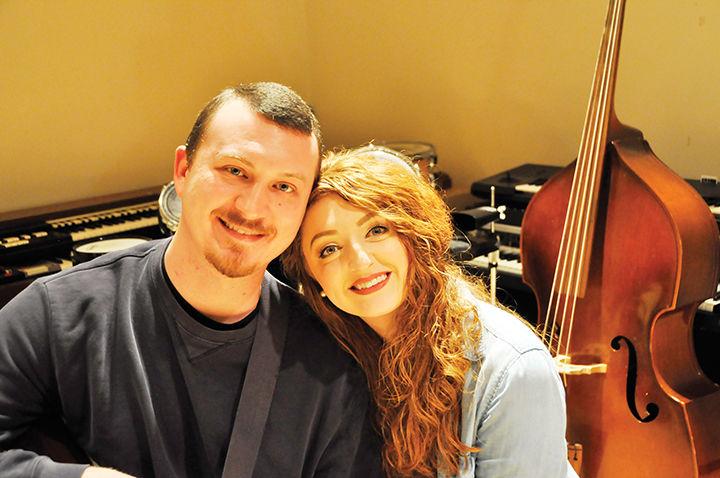 A Paintsville husband-wife duo is reinventing the music scene of Appalachia.
Beth Meek, 24, and Brennen Meek, 27, lead the band Collective and created their first album, "Finding Home," about two months ago. While working with various musicians from Pikeville, Lexington and Cincinnati, the couple has shaped their band into a unique sound — a combination of jazz, indie folk, rock and classical — that is unlike many artists who originate from Appalachian Kentucky.
"I call it cinematic indie-folk jazz," Brennen said, smiling. "It doesn't fit into any particular genre. My musical tastes are so all over the place. Through the whole process of writing and recording, for every song, I just had a movie playing in the back of my mind, and that kind of helped steer the song to where it needed to go."
Brennen and Beth have always been surrounded by music. Brennen learned how to play guitar and drums around the sixth grade, and he has since learned how to play at least 10 different instruments. Beth started singing at an early age, singing in church, in choirs and with her parents while they toured in a gospel group. She learned how to play guitar at about 12-13 years old.
Today, Brennen works as a studio engineer for the Mountain Arts Center, and Beth is a full-time photographer and videographer at her company, Ginger Snaps Photography and Video.
Brennen formed Collective in 2013 out of his previous worship band, which was called 7:13. Beth joined the group as a vocalist around 2016. She and Brennen met through the Big Sandy Singers, a touring music group out of the Big Sandy Community and Technical College, in 2014, and they started dating in 2015.
Collective played during church youth services, which, Brennen said, helped the band get "better and better." The band progressed into performing at more churches, conferences and festivals, but that changed when, Brennen said, he started feeling "burnt out." The band took about two or three years off.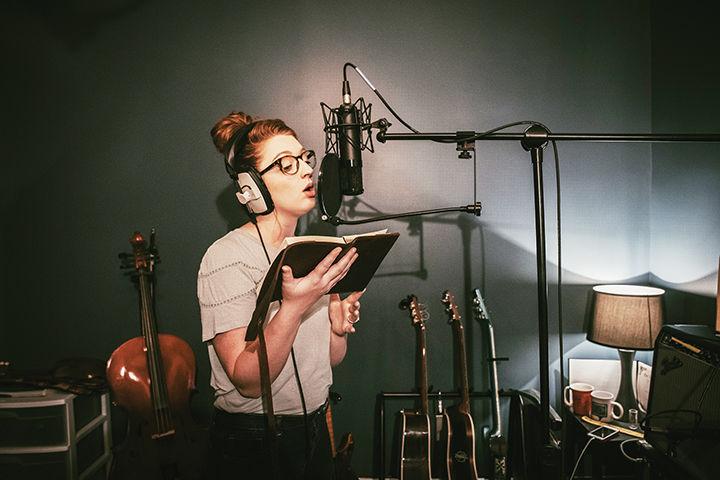 "It was because, from the get-go, I always knew I needed to do something different, other than the worship stuff," Brennen said. "A lot of good things came out of that, but I always knew that the path forward, this band, needed to be different."
Although they are strongly connected to their Christian faith, Brennen said, he and Beth also wanted to explore more types of music in order to reach audiences who may not respond to Christian worship music.
"Our goal is to reach people out of that area who would probably never set foot in a church house," Beth said. "It's a story and it needs to be relatable to people."
In 2017, Brennen and Beth got married and moved into their new home. Brennen said that he became more inspired to create music around that time because he had all of his instruments around him, including mandolin, cello, banjo, violin, guitar and various percussion instruments.
"That was when things started to get crazy," Brennen said. "There really wasn't much wait time. I would have an idea and just go. The creative process was really, really long, but to get the ideas down and that kind of thing was super quick."
Brennen said that he continued writing the music and recorded demos of the tracks he wanted to include in their album.
"He can play anything, so that made it easier to make demos," Beth said. "He already knew what part he wanted each instrument to be and then, when it came to recording, it was just finding the people to do it."
Through previous connections, Brennen said, he and Beth knew various musicians from Pikeville, Lexington and Cincinnati and asked them to join the Collective. With a cast of about 10-12 musicians, including Brennen and Beth, Collective recorded its first album at Mayo Methodist Church in Paintsville, and, altogether, the album took three years to create.
Many people have joined and left the band since its creation, which, Beth said, helps create a collective of people with different ideas and experiences.
"Where everybody is from a different place, they are able to reach people that we will never reach," Beth said. "That's kind of the goal, I guess, to be involved in different communities and show something different than what's traditionally played in this area."
Brennen said that inviting other musicians into the band also helps include people who can play instruments that he doesn't know how to play, including saxophone, which is included in a couple of the album tracks.
"Before anyone really heard these songs, I had demoed them out with me playing all the parts, and I could only take it so far," Brennen said. "Finding all of these different people that are super talented in their own right has helped push it even further than what I could take it myself."
Once they completed recording and editing the album, Beth said, it was almost surreal.
"It was crazy when it was all finished," Beth said. "We were like, 'What do we do now?'"
Collective's music has deeply personal meaning to Brennen and Beth and their journey since 2017. The couple incorporated hidden Easter eggs into several album tracks, like recordings of waves crashing onto the shore and the sound of walking on cobblestones — sounds they recorded during their nine-day trip to the western U.S. coast and the Redwood National Park.
The two said they are aware that their music is unlike the typical music that has originated in the past from the Appalachian and Eastern Kentucky region, but they said that helps them to reach audiences beyond Eastern Kentucky, though they also hope to introduce people in the region to their music.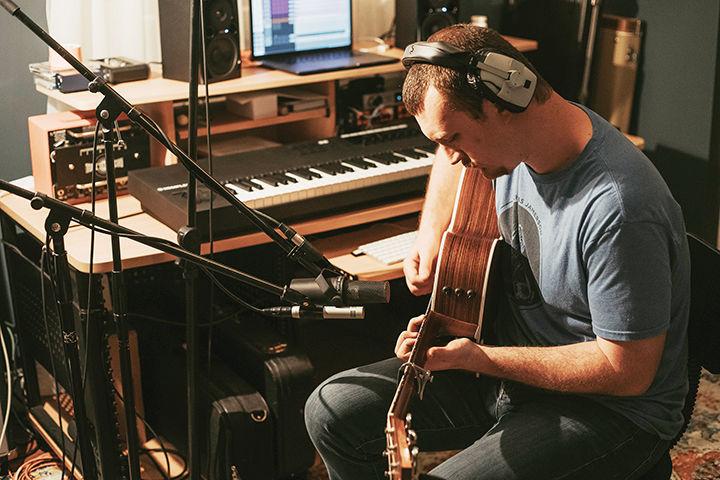 "Right now, I definitely feel like the underdog," Brennen said, with a laugh. "The only reason why it sounds the way that it does is because I listened to so many different crazy things, and years and years of that building up has culminated into this."
"I'm confident that if we made this album just like everything else, locally, we would have already had 40,000 people onboard, but that's not the goal," Beth said. "The vision's much broader than just keeping it local and being in the local music scene."
Although the storyline of the nine tracks on the album represents Brennen and Beth's story since 2017, Brennen said, he believes that many people can relate to and connect with it. Brennen and Beth said that they hope their music can provide comfort and peace to people.
"Every song has been written to where it's super personal to us, but it's kind of open-ended enough that everyone can fit their own story into it. The goal of it all is to just help people to find purpose and find what their next step needs to be."
Although the two said they were nervous about whether or not the public would understand the vision of their music, Brennen said, the response to their first album has been "overwhelming."
"I think, and there's been multiple people tell me this, that the more they listen to the album all the way through, the more they get a new piece of the puzzle every time, or something jumps out at them," Brennen said. "That's been super cool to hear."
Brennen and Beth said that they are now looking toward performing the album live with their fellow musicians, and Beth said that she is working on the documentary she put together about the process of the band creating their album. The band has gotten attention from listeners in Germany, the United Kingdom and France, as well as America, through their album being available on Spotify.
"When you sit back and think about it, it's overwhelming to think that people thousands and thousands of miles away are listening to you," Brennen said.
They said they remain hopeful about the band's future.
"I feel like we've found our purpose through doing this," Beth said.
Collective's album "Finding Home" can be found on Spotify and Apple Music. For more information on the band, visit the "Collective" Facebook page or visit, www.collectivebandofficial.com.