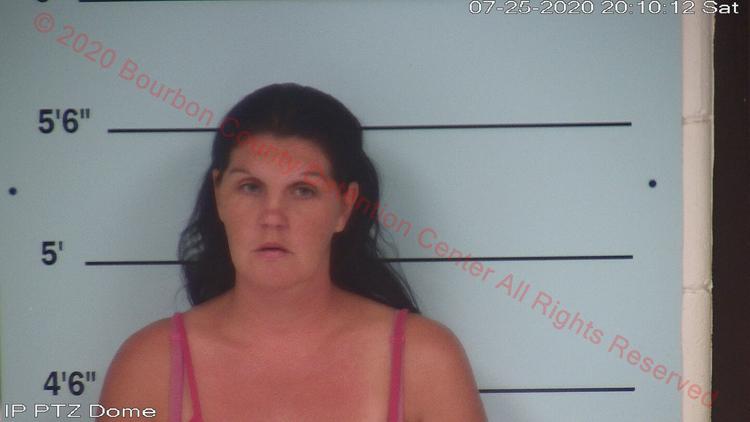 Two Pike County residents have been arrested in connection with a home invasion on Marjorie Place in Georgetown Saturday that left the homeowner wounded with multiple gunshot wounds, police said.
Eddie Dean Whitt Jr. and Jennifer Mounts, both of Phelps, were arrested and charged in connection with the incident.
Mounts was arrested Saturday evening and charged with complicity to attempted murder, complicity to first degree assault, and complicity to burglary, first degree. She is currently lodged in the Bourbon County Detention Center because the Scott County Detention Center is closed due to a COVID-19 outbreak.
Whitt was captured Sunday in Pike County by the Pike County Sheriff's Office and the Kentucky State Police. He has been charged with first-degree attempted murder and first-degree burglary. He is currently being held in the Pike County Detention Center.
The suspects and the homeowner were acquaintances, said Capt. Darin Allgood. The homeowner was taken to the University of Kentucky Medical Center suffering from multiple gunshot wounds and is in stable condition, police said.
Police found the homeowner near the front door when they arrived, and a suspect was seen fleeing the scene, said Lt. Gary Crump.
Police detectives spent 19 hours looking for evidence and interviewing neighbors, Allgood said.
"We recovered home video and doorbell video from several neighbors," Allgood said. "We got video of the suspect's vehicle and of a female in the passenger seat."
The videos led police to the suspects, he said.
"I'm proud of my detectives and the work they put into breaking this case," Allgood said. "They worked about 19 hours and we had the suspects identified. I'd like to thank the neighbors for helping us with the video and the Pike County Sheriff's Office and KSP for apprehending the male suspect."
Marjorie Place is a quiet neighborhood near Lemons Mill Road.