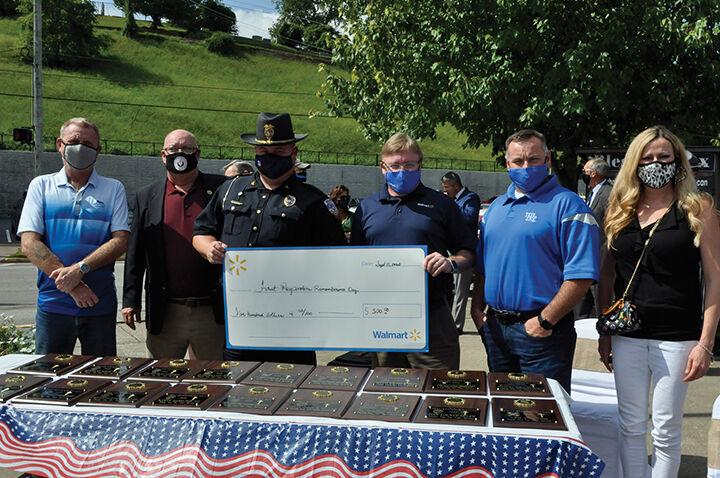 The City of Pikeville held a small ceremony and parade on Sept. 11 as a way to recognize local and state first responders while honoring the thousands of Americans, including first responders, who died in the infamous terrorist attacks that occurred on that date 19 years ago.
The small ceremony was intended to be similar to the annual First Responders Day event, which has taken place in previous years at Pikeville City Park. After the ceremony, there was a parade of emergency response vehicles that drove with their lights flashing down from Bob Amos Park through Hambley Boulevard.
Pikeville Police Chief Chris Edmonds said that after working to plan the event, the city decided to hold it on Sept. 11 this year. He said that holding the event on that date allowed officials to have the opportunity to honor city, county and state first responders, while paying tribute to the thousands of Americans — including hundreds of first responders — who died in the terrorist attacks that took place on Sept. 11, 2001.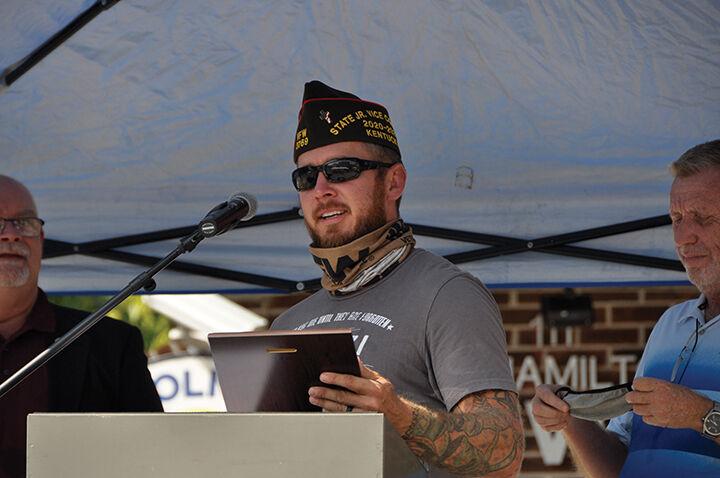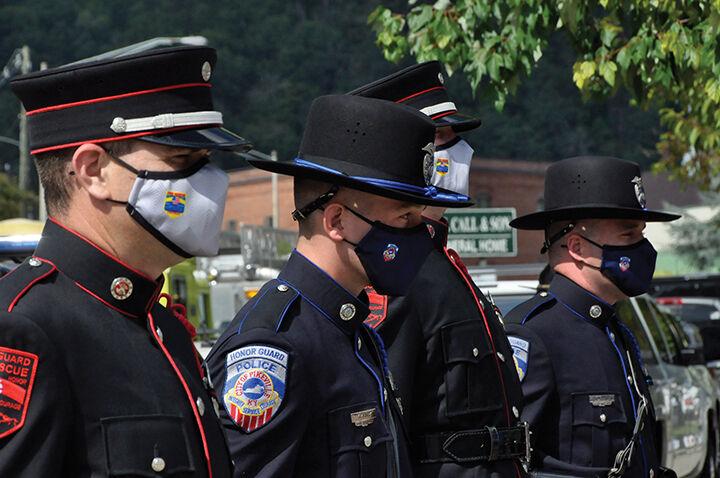 "This year, our park has been closed, so it's been harder to get a group of people together," Edmonds said. "We moved it on up and kept moving it until, finally, we decided that if we're going to remember anything, it would be 9-11. We thought, what better way to honor our fallen comrades that fell that day. We're gonna try to honor all the first responders today for everything they do."
During the event, local and state officials presented plaques to first responders who serve the city, county and state. Those who presented the plaques included Pikeville Mayor Jimmy Carter, Pikeville City Commissioner Steve Hartsock, Pikeville City Commissioner Allison Powers, Pike County Commonwealth's Attorney Bill Slone, Pike County Judge-Executive Ray Jones, Dist. 93 state Rep. Chris Harris and Dist. 94 state Rep. Angie Hatton, among others.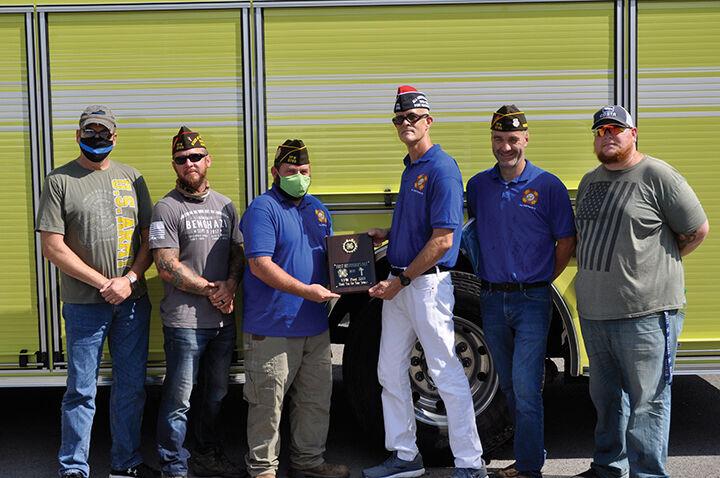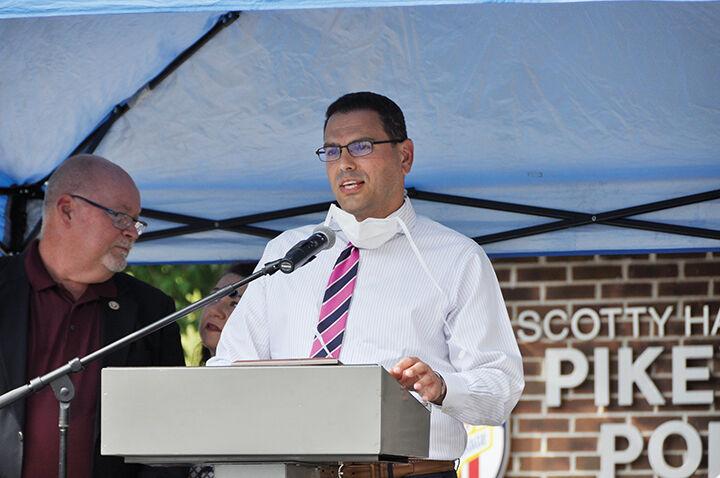 The recipients of the plaques included Pikeville Police Chief Chris Edmonds; Pikeville Fire Chief Patrick Bentley; Pikeville's 911 Public Safety Director Paul Maynard; Coal Run City Police; Elkhorn City Police; Pike County Sheriff Rodney Scott; Randy Courtney, with the Pike County Fire Fighters Association; Kentucky State Police Trooper Michael Coleman, with KSP and KSP Dispatch; Kentucky Dept. of Fish and Wildlife; Kentucky Dept. Corps of Engineers; Pike County Public Health Director Tammy Riley; Pikeville Medical Center Infectious Disease Specialist Dr. Fadi Al Akhrass; and State Judge Advocate Nathan Sesco, with the Pikeville Veterans of Foreign Wars Post #3769.
Pastor Robert Adams, of Pikeville's St. Francis of Assisi Church, spoke at the ceremony as a representative of the Pike County Ministerial Association. During his speech, he said that it can be scary to be put in dangerous situations as a healthcare worker, police officer or fire fighter.
"I can't imagine what that's like as a police officer when someone's yelling at you when you pull them over, or a firefighter when you show up and people are scared and a house is burning down, or if you work in the medical field and see somebody who's sick and they're contagious," Adams said. "It's really scary to throw yourself in that situation, and I think it takes a lot of courage."
He said he believes that first responders demonstrate courage and that God has called them to serve in that role.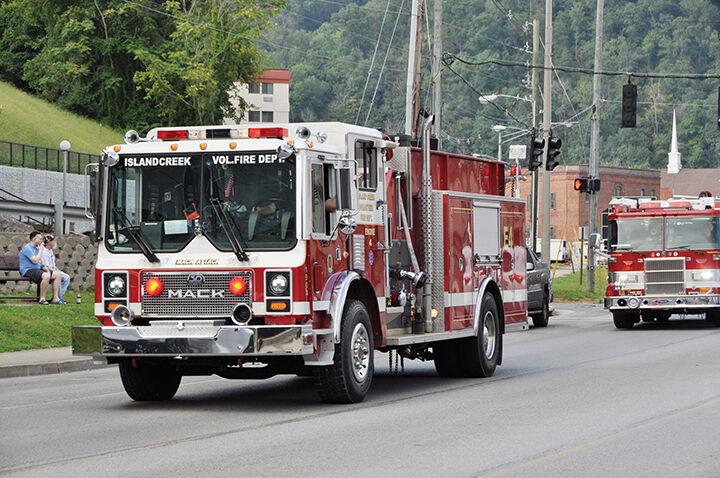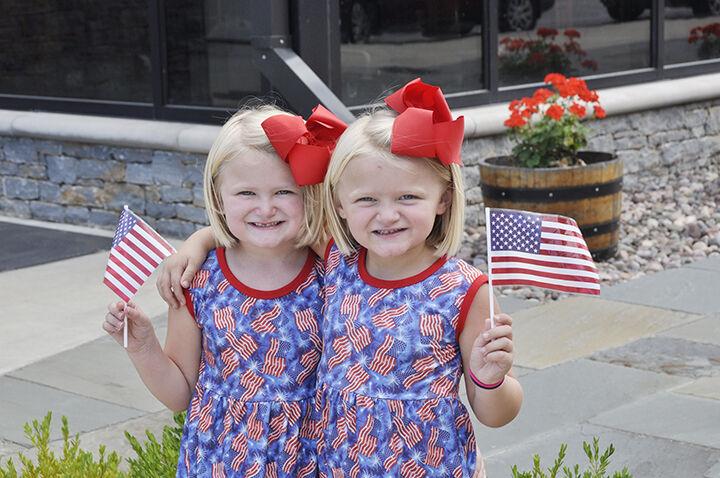 "We believe that God calls people to this stuff because nobody would be silly enough to throw themselves in the way of harm if they didn't think something of it, if they didn't think more of others, more of their state and more of their community than they did about themselves," Adams said. "I think that just for me, that really resonates with what Jesus said when he said, 'No greater love has a man than to lay down his life for his friends.' Just know that this is a special calling from God, and God has given you not just the grace do this, but also the grace to continue it."