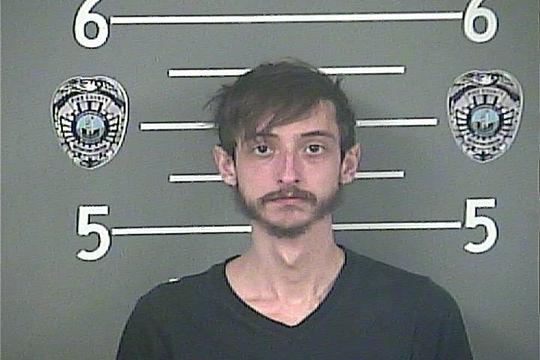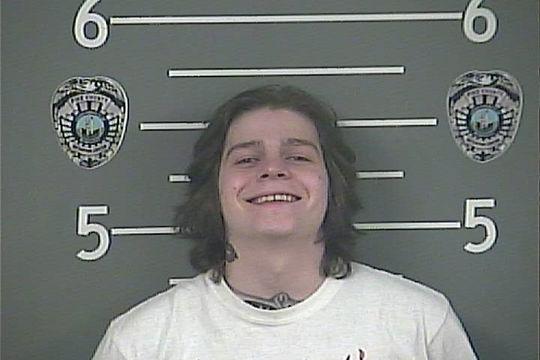 Two people were arrested last week following an investigation into tips of drug trafficking in Pikeville, according to the Pikeville Police Department.
PPD Officer Josh Lawson said that tips received by the department regarding drug trafficking at the former Rags to Riches building on Hambley Boulevard led to a series of arrests and the seizure of a variety of controlled substances, including heroin, on June 12.
"We were watching due to reports of drug activity," Lawson said. "The tips were right."
Lawson said a traffic stop on a vehicle seen
leaving the location, which contains apartments, led to the first arrest.
According to the arrest citation, Lt. Russell Blankenship noticed a vehicle leaving the former Rags to Riches building and noticed the vehicle was traveling 53 mph in a 35 mph zone. Upon stopping the vehicle, the citation said, Blankenship and Officer Austin Kranzman noticed the driver, Tyler Adkins, 26, of Greasy Creek Road, Shelbiana, appeared intoxicated and was acting nervous.
Adkins, the citation said, was unable to successfully complete field sobriety tests, and told the officers there were no drugs or illegal substances inside the vehicle.
The citation said Officer Joshua Tackett and K9 Piper conducted a search of the outside of the vehicle and the K9 indicated there were substances in the trunk.
According to the citation, during a search of the truck, officers found a variety of drugs, including five individually packaged baggies of a grainy substance identified as heroin.
Upon further searching the trunk, the citation said, officers found a large plastic bag containing marijuana, and a variety of pills, including amphetamine, buprenorphine, gabapentin, tramadol and Xanax, among others.
Adkins was lodged in the Pike County Detention Center on charges of second-offense DUI, trafficking in a controlled substance (heroin), trafficking in marijuana, first-degree possession of a controlled substance, second-degree possession of a controlled substance, third-degree possession of a controlled substance, illegal possession of a legend drug and possession of a prescription drug not in a proper container.
Further investigation, Lawson said, led officers to obtain a search warrant on an apartment occupied by Bo D. Hughes, 22, formerly of West Sookeys Creek, Pikeville. During that search, Lawson said, officers located approximately 3 or 4 ounces of marijuana and $1,200 in cash.
Hughes was arrested on a charge of trafficking in marijuana and lodged in the Pike County County Detention Center, from which he was later released on his own recognizance. Adkins, court documents show, was released after posting a $5,000 surety bond with home incarceration required set by Pike District Judge Robert Wright.
Lawson said the investigation into the case remains ongoing at this time.
Anyone with tips on suspected drug activity in Pikeville can call, (606) 437-5111. Callers may remain anonymous.