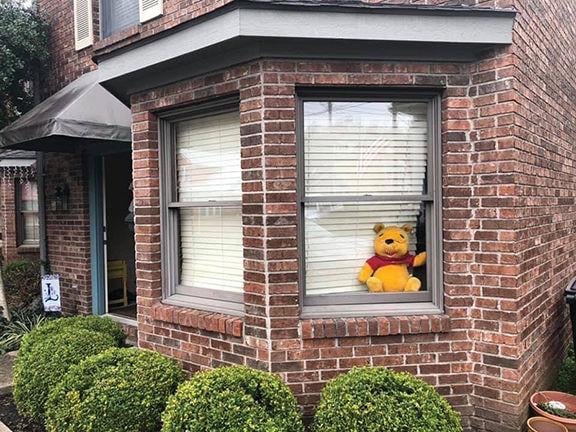 While social distancing, hundreds of people across Pike County are connecting online during the COVID-19 pandemic through a unique family activity: a bear scavenger hunt.
All schools across the commonwealth closed on March 16 as a way to prevent the spread of novel coronavirus (COVID-19), and Gov. Andy Beshear has recommended that schools not resume in-person classes until April 20.
Liz Razor-Webb, of Pikeville, is the stay-at-home mother of two young children, and she said her family, like many others, started to feel isolated inside their home while they practiced social distancing. When Liz heard about the idea of having a bear scavenger hunt from one of her Facebook friends, Liz said, she shared it with people on her account, thinking the idea could catch on in Pike County.
Within a few days, over 800 people have joined the public Facebook page for the scavenger hunt, called "It's a Bear Hunt — Pike County Style," and bears and other kinds of stuffed animals have popped up in windows and on porches all over Pikeville.
"I'm floored by the amount of people in the community so far that have reached out or put out bears," Liz said. "Some said they were digging through their attics looking for bears to be able to participate."
To participate, people should put a stuffed bear in a window or on their porch. Families who walk or drive through various neighborhoods try to spot the different bears and see how many they find at the end of the scavenger hunt each day. On the Facebook page, many families are sharing the number of bears they and their children found at the end of their daily hunts, with some counting over 100.
Liz said the hunt allows parents and their children to practice social distancing while being able to get out of the house. She described the activity as a "morale booster" during a time when it can be easy for people to feel isolated inside their homes, and she said her children look forward to bear-hunting every day.
"I think it lets them see that they can still connect with the community and with other people," Liz said, referring to families who participate in the bear hunt. "If we're outside and somebody's going bear-hunting, they throw up a hand and wave, and you feel like you're not by yourself anymore. You're having at least some interaction with people."
Liz said she received help from Heather Jones McPeek, owner of Southern Bliss Pikeville, as she has tried to connect with local businesses about participating in the bear scavenger hunt. McPeek also manages the Facebook page with Liz. Several businesses have joined in the hunt, including Spoiled Rotten Boutique, East Kentucky Dream Center and Thrift Store, jhArts Productions Dance Studio, Heavenly Doughnuts and the Pike County Attorneys Office.
Bears have been spotted in Chloe Ridge, Cedar Creek, Scott Avenue, Walters Road, Keyser Heights, Peachtree Drive, Hambley Boulevard Magnolia Drive, Island Creek, Broadbottom Road, Stonehenge Drive, Julius Avenue, Cowpen Road, Cottonwood Court, Coal Run and Village Street, Hidden Valley, Fox Bottom and Grapevine Road in Phyllis, among many others.
Liz said she hopes the hunt can expand throughout the rest of Pike County in order to provide an activity for families who may feel isolated in their homes. She said she plans to continue the bear scavenger hunt for as long as the COVID-19 closures continue and as long as the public needs to practice social distancing, and she said it may evolve into scavenger hunts for other kinds of stuffed animals in the future.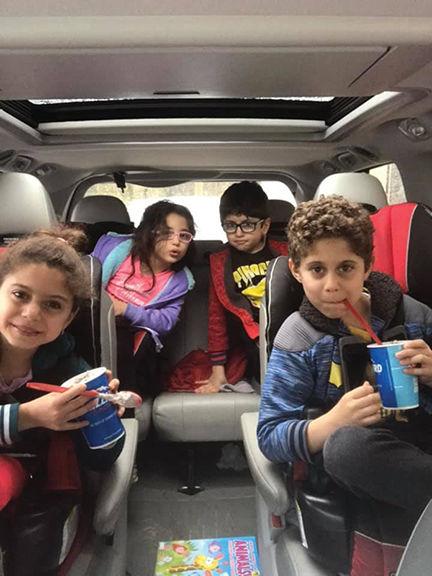 "I think there's a real positive interaction so far, and I'm hoping it continues," Liz said. "I hope it goes into the county, too. I want those kids involved so I think it's starting to trickle out there. I'll be really happy when that happens."
For more information about the scavenger hunt, visit the public Facebook page called "It's a Bear Hunt — Pike County Style!"