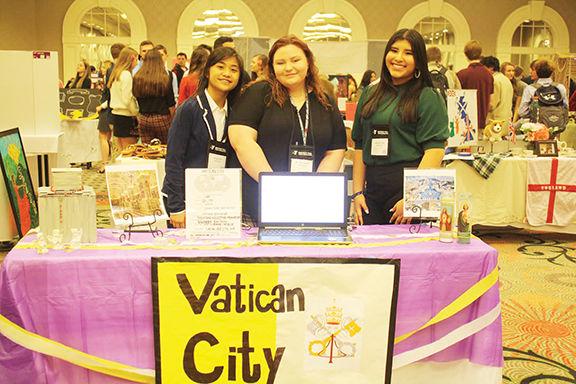 Pikeville High School students participated in the Kentucky United Nations Assembly earlier this March for the first time in nearly two decades, learning about international diplomacy while receiving high marks for the district.
The KUNA conference took place from March 5-7 at the Galt House in Louisville. At the conference, student teams from various high schools each represented a country from the United Nations, answered questions about their respective countries and debated on issues of international diplomacy in a setting similar to the United Nations.
Pikeville High School's team represented Vatican City, the smallest country in the world, at the conference. The team received premiere delegation status and won the "Best New KUNA Delegation" Award.
Tom Asbury, Pikeville High School social studies teacher, sponsored his school's team with fellow PHS teacher Brian Hobbs, and he said it was the school's first year participating in the conference in nearly two decades.
Asbury said the students who attended the conference needed to learn about their assigned country beforehand, including its customs and laws, in order to best represent it.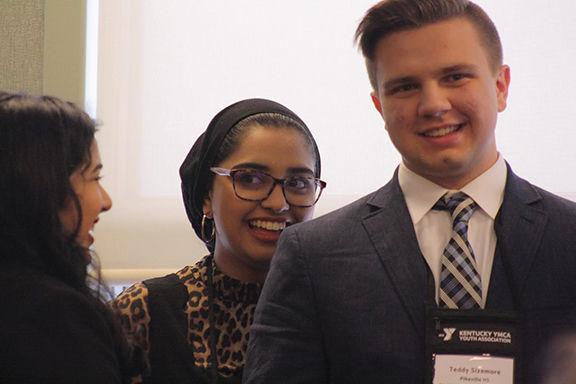 "They have to behave like they're from that country," Asbury said. "It's a great experience on a global scale."
The Pikeville High School students who participated in the conference this year include Brianna Howell, Adam Thornbury, Blake Justice, Hunter Jones, Luke Onkst, Rachel Wright, Grant Holland, Riley Gilliam, Jeremy Lee, Felicity Tan, Aliyah Dotson, Madi Williams, Anaya Ali, Drew Hurley, Teddy Sizemore, Fatima Ahmad and Olivia Hall.
There were six KUNA conferences planned throughout March this year, including three for middle schools and three for high schools. The conferences are organized through the YMCA and the Kentucky YMCA Youth Association. KUNA offers students the opportunity to experience "the richness of cultures from around the world, develop empathy and hone their critical thinking skills while engaging with a wide variety of perspectives and global issues," according to KUNA's website.
While Pikeville High School's students acted as delegates for Vatican City, Asbury said, they enhanced their communication skills while engaging in debate about problems related to international diplomacy.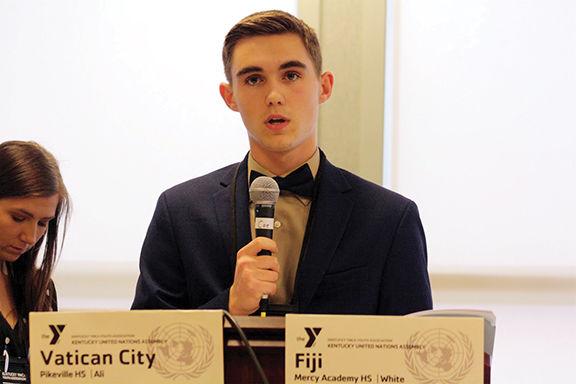 "I think the biggest advantage of this is for this generation to see that they have a lot of camaraderie in global problems," Asbury said. "I think they got a lot out of it."
To learn more about KUNA, visit, https://www.kyymca.org/kuna/. Footage and other photos from KUNA 2020 can be found at the "Kentucky YMCA" YouTube channel.