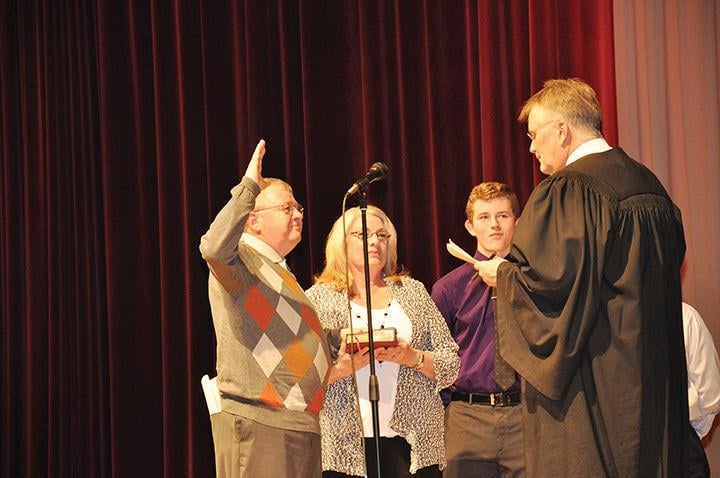 A Pike County man who served on both the Pike County Board of Education and the Pike County Fiscal Court passed away this week at his residence.
Bobby Darrell Varney, 67, died at Turkey Creek on June 9, leaving behind a legacy built by more than two decades of public service.
According to his obituary, Varney served on the Pike County Board of Education for 17 years, and then a term on the Pike County District Court representing magisterial District 6 from 2014 through his retirement in 2018.
"Bobby genuinely loved and cared for the people of Pond Creek," his obituary said. "Bobby never met a stranger and always had a smile on his face. Most of all, Bobby loved his kids and grandkids."
Pike County Schools Superintendent Reed Adkins said he considered Varney a friend and as someone who he considered a strong part of the educational system in Pike County.
Adkins said that when he first became principal at Johns Creek, Varney reached out to him to let him know that, if Adkins needed anything, he could reach out to Varney, even though Johns Creek was not in Varney's district.
"He was very supportive, not only of the Belfry schools, but of all schools in the county," Adkins said. "He had an interest for all children in the district."
And, Adkins said, Varney helped to stress professionalism in the district.
"He brought a level of professionalism that was second-to-none," he said. "He expected all Pike County employees to hold themselves to a high level for students."
Aside from the schools, Adkins said, Varney was noted for his involvement in efforts to keep the county clean and stressed that to the schools and Pike County's students.
"He wasn't just a board member, but he was a good person for the community," Adkins said. "He was just a good guy."
Pike County Judge-Executive Ray Jones said that Varney's leadership and love for his community will be remembered as his legacy.
"He was an outstanding person and a dedicated public servant," Jones said, adding that Varney served the people "well" on both the Pike County BOE and the fiscal court. "On the Fiscal Court, he was a voice for fiscal responsibility and worked to make his district and the county a cleaner place to live."
Jones cited Varney's work to improve the Tug Fork River area for both recreation and tourism as one of his major contributions to the county.
"His leadership will certainly be missed," Jones said.
Funeral services for Varney will be held at 2 p.m. June 15 at the Belfry High School Auditorium. Visitation will be from 6 p.m. to 9 p.m. June 13 and June 14.