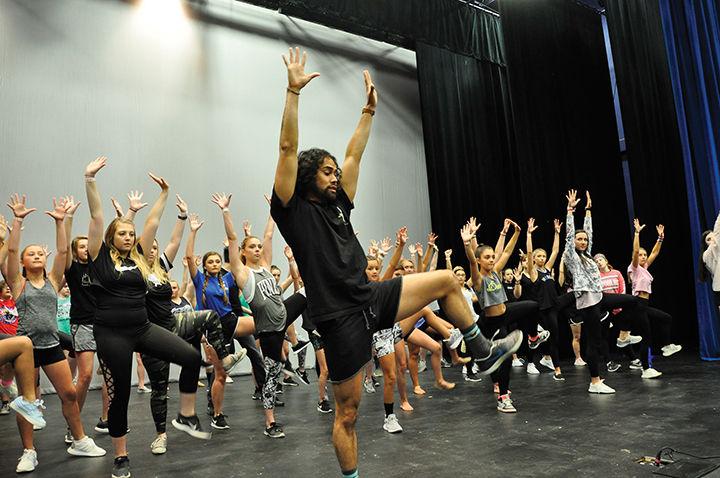 A national performer is bringing Broadway to the Appalachian Center for the Arts later this month in a continuation of the App's Appalachian Masterclass Series.
Martina Sykes, who plays "Shenzi the Hyena" in the Broadway national tour of "The Lion King," will hold the master class on Jan. 27 at 6 p.m., and the public is invited to attend. Sykes' stage credits also include performing as "Shenzi the Hyena" in the 2002 national tour of "The Lion King" and performing in the ensemble of the Broadway production and first national tour of "Motown the Musical."
During the class, Sykes will teach choreography from the show's famous opening number, "Circle of Life," and instruct on the physicality of performing as an animal in the show. The participation fee is $40, and there is a limited number of observation-only seats available at $20.
The App's "Appalachian Masterclass Series" kicked off last summer with two cast members from the national Broadway tour of "Hamilton: An American Musical," Josh Tower and Andy Tofa, instructing about 90 students in perfecting their singing auditions and performing some of the show's choreography.
Erick Buckley, director of education and outreach for the App, said the App is excited to bring students the opportunity to learn from performers like Sykes and gain more exposure to the arts.
"Artists from all walks of life, one of the things they love to do is pass along and mentor," Buckley said. "That's something that hasn't really existed in this region because we are located in areas so far from population density. Those massive tours, the closest they'll get is Cincinnati, Louisville and Lexington, so we're excited about that coming up."
To reserve tickets, call, (606)-262-4004, visit the App at 218 Second Street or go to the App's website at, www.theapparts.org.