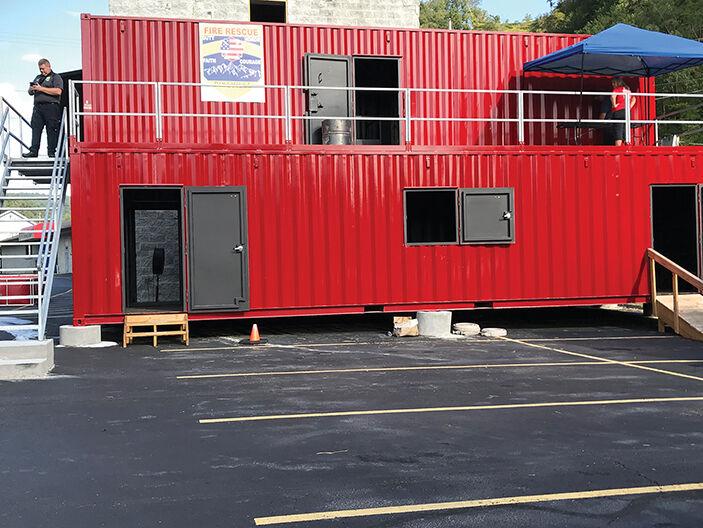 Members of the Pikeville Fire Department trained for the first time Sept. 12 inside the department's fire simulator trailer.
Pikeville Fire Chief Patrick Bentley said it's been a long time coming.
"We've been waiting for this training grant to come through and we finally got it," Bentley said. "We're going to put it through the paces."
The training session was for the 15 instructors so they could see how the trailer works and how the fire reacts inside the trailer.
The trailer is not unfamiliar to Bentley.
"The trailer was delivered about two months ago and was built by America Fire Training systems out of Illinois," Bentley explained. "They do a lot for the Kentucky State Fire Commission and the grant we got was through the state fire commission, so we went through them because we know their product."
The two-story structure is not a cheap piece of equipment.
"This was a $105,000 grant that we received to purchase this trailer," Bentley said. "The good thing is, if we want to expand the trailer, either on the sides or go upward to three or four stories, we can."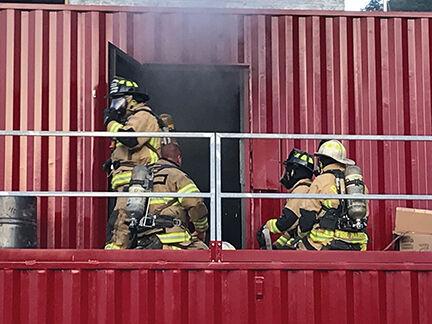 The facility isn't just for the City of Pikeville, however, as county fire departments can use the trailer.
"We're a regional training center for Pike County," Bentley said. "All the county fire departments can come in and we can train them."