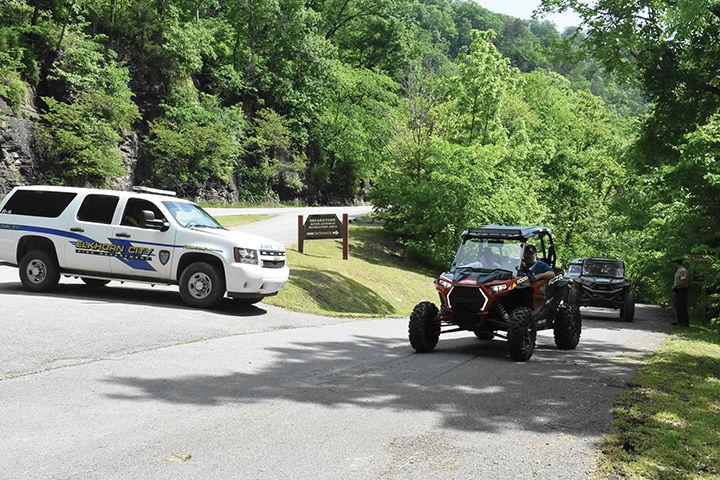 After a search over the weekend, a West Virginia juvenile was pronounced dead after reportedly drowning while swimming at Pool Point.
On Sunday, Alexander Charles Smith, 17, of Delbarton, West Virginia, was pronounced dead after emergency management officials found his body nearly 10 feet below river level. Officials had been searching for Smith both late May 23 night and the morning of May 24 after the Breaks Interstate Park was notified of two possible drownings.
According to Breaks Interstate Park Superintendent Austin Bradley, his office received a call May 23 from the Elkhorn City Volunteer Fire Department asking if they were aware of two swimmers who may have possibly drowned while swimming at either Pool Point or Ratliff Hole.
Bradley said he was unaware of the situation until that point, but after the call, the park's chief ranger was sent to check out the report. Bradley said that the park's chief ranger arrived on scene around the same time as the Elkhorn FD. According to Bradley, a group of juveniles from West Virginia were swimming in the Pool Point area when the incident occurred.
Upon canvassing the scene at Pool Point, Bradley said, one person was found clinging to some rocks located inside the river.
According to Bradley, the individual said they had jumped in to attempt to save Smith, who had dove into the water and seemed to struggle before submerging underneath the water without resurfacing. Bradley said there were other individuals present, not associated with Smith's group, who also witnessed the incident and confirmed the report.
"At that point we knew there was a strong possibility we were dealing with an individual who has passed away due to drowning," Bradley said. "We immediately began setting control points downstream, just in case he emerged, hopefully alive, downstream."
According to Bradley, search teams set up command points as far as Carson Island in Elkhorn City. From Ratliff Hole, a boat operation was launched, which he said was equipped with both sonar and drags in order to help locate the young man.
"The water was running at about 1,500 cfs (cubic feet per second) and was in the mid-40s as far as temperature," Bradley said. "To put that in perspective, that's actually above October whitewater release level. The water was also murky, due to the last few days of rain we've received in the area, so it was dangerous search conditions."
Several emergency responders, which included, Breaks Interstate Park Rangers, Kentucky Department of Fish and Wildlife, Millard FD, Elkhorn City FD and PD, Pike County Emergency Management, Kentucky State Police and the Haysi, Virginia FD, aided the search for Smith until conditions became too dark late on May 23 Bradley said the search reconvened the following morning and Smith's body was located in Pool Point around 9 a.m., at which time he was pronounced dead at the scene.