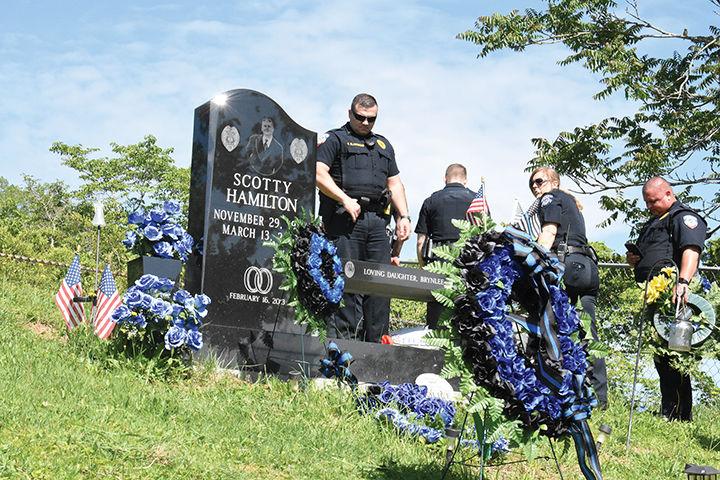 To close out National Police Week in Pike County, members of the Pikeville Police Department visited the grave sites of two of their fallen brothers who paid the ultimate sacrifice while protecting the community they loved.
On Friday, members of the PPD visited the graves of fallen officers, Scotty Hamilton and Alonzo "Lon" Robinson, to replace their respective wreaths, as well as to share a moment to honor the fallen community protectors for the work they did and the lives they lived.
Hamilton, was shot and killed in 2018 in the Hurricane Creek community. Robinson was shot and killed while serving a warrant in 1929. Both fallen officers are listed amongst their fallen brothers and sisters on the National Law Enforcement Officers Memorial in Washington, D.C.  
According to PPD Sgt. Billy Ratliff, department wanted to reflect and celebrate their lives, while also remembering the sacrificing they made for the community they loved.
"We're just really thinking about what they gave and what they paid for in protecting this community that so many of us still try to protect to this day," Ratliff said. "We're still out here every day, serving our community. We want to make it the best community that we possibly can and those guys gave their lives doing exactly what they loved and that's something we want to celebrate."
PPD Chief Chris Edmonds shared Ratliff's sentiments and said that keeping those traditions which are associated with the names of those fallen officers, so not only they but others, can remember Hamilton and Robinson, so the public can support what these officers and many others in the law enforcement field, sacrificed to protect.
"This whole town saw when Scotty got killed, just about how this community came together," Edmonds said. "Not only just this town, but the county and everybody. We were so blessed with the people who gave us support during that time and that helped a lot us get through it. We still carry on traditions every day and every day something related to Scotty comes up and I don't think that will change.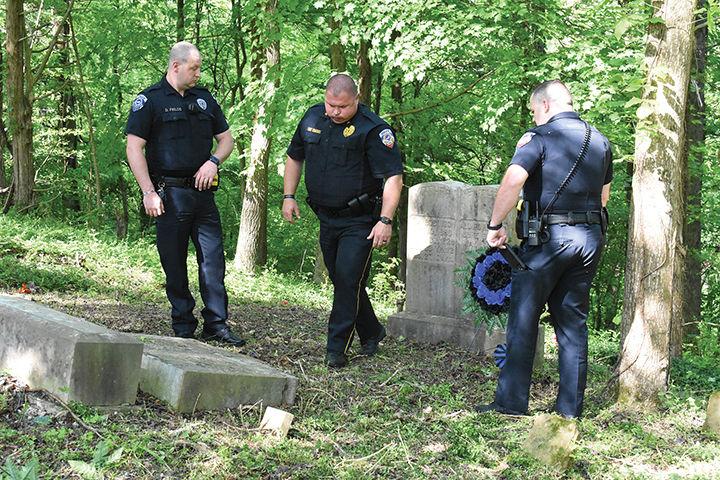 "I just wished we knew more about 'Lon' that way we could honor that name a little more," he added.
Despite the COVID-19 pandemic, the department is still receiving support from the community it serves.
"With the lobby being closed, we'll have people come to the door and bring food, cards and things like that," Ratliff said. "They're just showing their support like the people here always do. I could say that it's changed a lot because of the way things are currently, but because of social media and all the different platforms there are, even though those thoughts can't be shared in-person ... that support is still there."