Just as the area has welcomed the chilly change in temperature associated with the winter months that have fallen upon Eastern Kentucky, downtown Pikeville has welcomed the opening of several local businesses recently, with each ready to bring something unique to the community.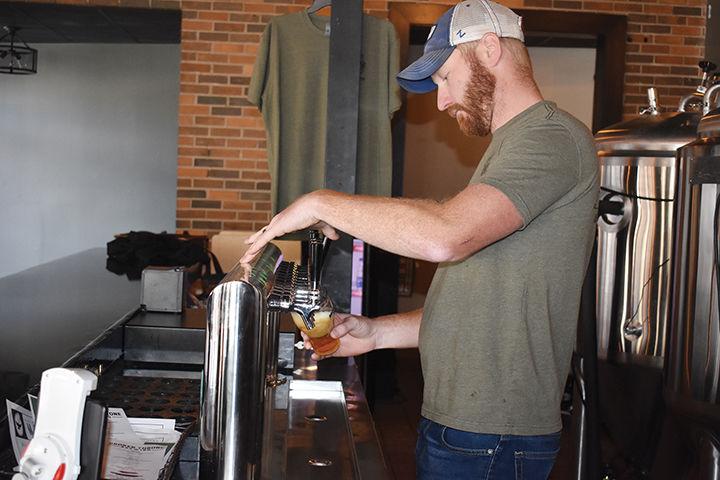 Broken Throne Brewing adding to night-life roster
Broken Throne Brewing has been open for three weeks now and, according to one of the co-owners, Matt Corbin, business has been doing great. Corbin, is one of several local owners of Broken Throne, along with Casey Price, who also serves as brew master, Nick King, Chase Rodgers and Jarred McGuire who opened the business hoping to add something new to downtown Pikeville's night-life.
"We've been really happy with how things have gone so far," Corbin said. "We did a preview night during downtown's 'Hoptoberfest' and we had a big crowd for that. We've also done a few soft openings, which went well and we've just been kind of building since then."
According to Corbin, he has had a lease to building for some time and has been looking for something to put in there. However, with the help of a mutual friend, who happened to be a part of SOAR, he was introduced to Price.
Price said he has been home-brewing for about seven years, and when he was approached with the opportunity to brew at a professional level, he knew it was time.
"I started off with a little Mr. Beer kit and then moved up from there into basically every few months I was buying a new piece of equipment, while kind of building some of my own," Price said.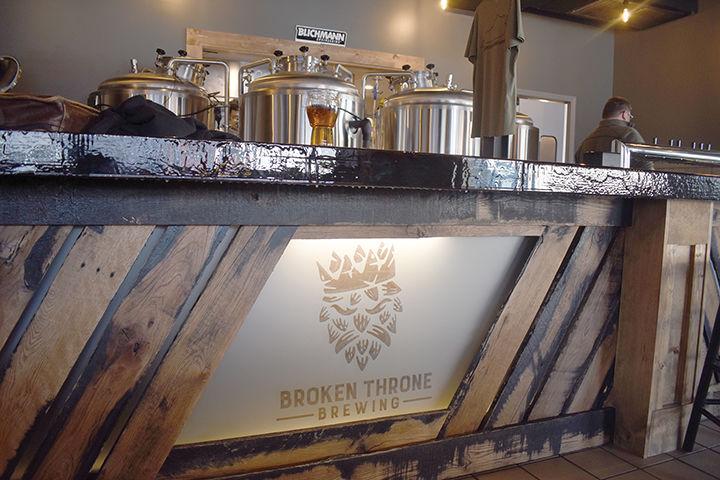 According to Price, moving into the professional brewing side of things isn't as much about moving into a larger size piece of brewing equipment, as it's more about understanding the background regarding the legal side of things and then understanding how "yeast behaves."
"It's a little more yeast science," Price said. "We do 10 percent of the work and the yeast does 90 percent,"
"I prefer referring to myself as a yeast wrangler," he added jokingly.
Corbin said Broken Throne's goal is to haver a small micro brewery, with a three and a half barrel system, as to produce a "ever changing" offering of beers.
"We've got 12 taps available to us," Corbin said. "From time to time we'll carry other brands, but for the most part, it's going to be our offerings on the kegs."
According to Corbin, Broken Throne is also getting ready to start distributing. Hopefully, he said, the brewery can have accounts around downtown Pikeville. However, Broken Throne doesn't want to stop there, as Corbin alluded to hopefully expanding accounts to Prestonsburg, Paintsville and, one day, Lexington.
But for now, Broken Throne is focused on about giving the people in the community a new experience. About two weeks ago the brewery began hosting trivia night, which Corbin said begins at 7 p.m..
"Every night we've had it, we've been packed," Corbin said. "So we've have been staying open a little later on Thursday's because we've had a pretty good crowd."
Broken Throne Brewing is open weekdays from 5 p.m., with last call around 10 p.m., and Saturday from 12 p.m. until last call around 11 p.m.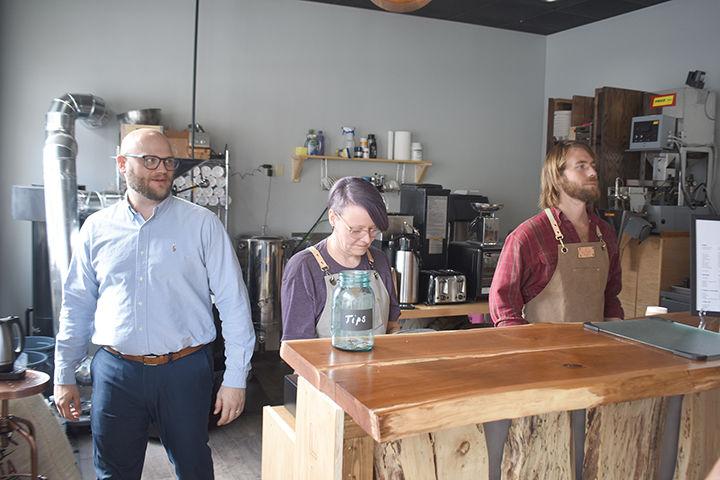 Lincoln Road Roastery is bringing back coffee culture
Recently opened inside of the Blue Raven, Lincoln Road Roastery and its in-house roasted coffee beans are attempting to bring coffee culture back to Appalachian Eastern Kentucky, according to co-owner Ryan Jones. Jones, along with co-owners Peyton May and Jared McGuire, is hoping their coffee shop can get back to the roots of real coffee.
Jones, who grew up in Haysi, Virginia, said he accepted a scholarship to play baseball at the University of Pikeville around 13 years ago and just decided to "never leave," after falling in love with the area.
According to Jones, he started the business because of his love for coffee, but he knew he wanted to go into business with people he could trust and who would also share his vision. So after discussing with May and McGuire he knew it was time.
"I'm really passionate about it," Jones said. "My whole family is. I have stories from when I was a kid, just having coffee with my grandparents and in some way, just our whole lives were connected int some way by coffee.
"Coffee is everywhere and you might not realize it all the time, but whether it's a business meeting, a family gathering, just sitting on the porch or whatever, coffee is generally a part of it," he added.
According to Jones, when the business first began, it only did cold-brew coffee, which he said is a steeping process, taking around 24 hours to steep and then make. However, the business is doing mostly traditional coffee drinks as it attempts to get back to the roots of real coffee culture.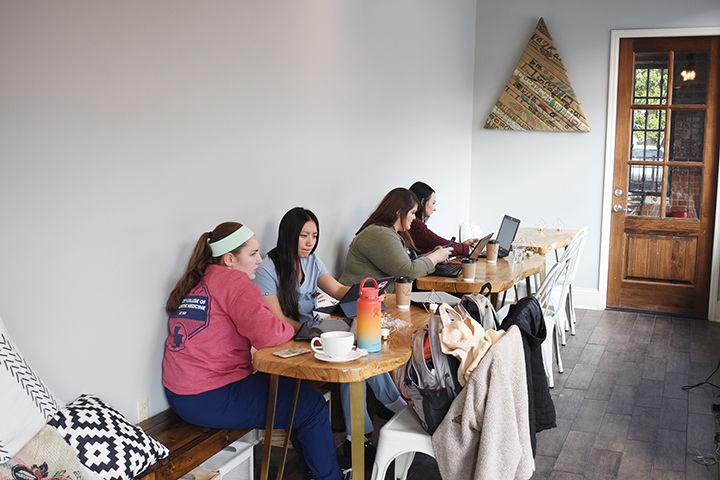 Jones said he has done quite a bit of traveling over the last few years and it has helped him fall more deeply in love with the "culture" of coffee.
"Being in Italy, which is like the roasting capital of world, where it kind of all began," Jones said. "I was there last year and just got inspired by things around me and I believe its helped the business evolve."
According to Jones, Lincoln Road's mission is to "make good coffee, do good things," and through that, the roastery hopes to build community through the coffee shop, while also doing good things for the community of Pikeville.
"A part of our "Do Good Things" mission is to bless somebody with coffee every Friday and we partnered up with #FaithLife Ministries to create a mission coffee brand that they use."
Jones said the unique coffee shop is currently taking on new accounts for customers to buy beans, which he said comes from "all around the world," in wholesale. Customers can do that through Lincoln Road's social media pages, or email at, info@lincolnroadcoffee.com.
Lincoln Road Roastery is open weekdays from 7 a.m. until 9 p.m. and on Saturday from 9 a.m. until 6 p.m..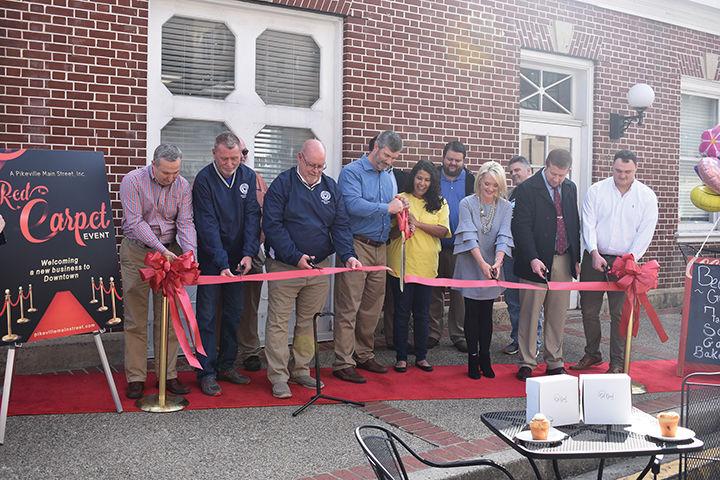 Baking goods from the labor of love
This week, Sol Good Bakery opened for business and owners Mike and Jessica Phillips said they are elated to bring a "great customer experience" to customers here in Pikeville.
Mike and Jessica met in Savannah, Georgia, despite the two both growing up in up state New York. The two don't care that it took "many years" for them to meet, event though they grew up not far from one another during their childhood.
"We believe in fate and that good things happen for a reason," Mike said.
Some time later, Mike was offered a position with the University of Pikeville, to help reinvigorate its music and band program. Loving music. he accepted the director of bands position with the university and the two moved from Georgia to Pikeville, which meant Jessica would have to give up her job as a baker.
Even with his love for music, Mike said he has a passion for business, which according to him matches perfectly with Jessica's passion for baking.  
"She gave up a lot when we moved, for me to be here," Mike said. "And, after being here for awhile, it was time to give back and what better way than for us combining our passions."
According to Mike, the two are "elated" to be opening the new bakery here in Pikeville, as the two have a passion in being involved in the community, which he said is their number one goal.
"When we first met with our crew, the question was 'what is our number one objective,'and obviously someone said coffee," Mike said jokingly. "But really, it's one of our last."
Mike said although the business takes it seriously, coffee is an add-on the folks at Sol Good. According to the two, being a bakery is what they want to be known for as far as our product. Mike said Sol Good is what is referred to as a "small batch" bakery.
"We're small batch from scratch," Mike said. "None of our baked good here are made from a box mix, it starts from scratch."
According to Mike, the complexity of starting from scratch is producing mass quantities. And small batch is a "bakery vibe" that's going on across the country, in which the baker makes so much product and then the bakery closes when it sells out.
"So when she (Jessica) makes cookies, she makes them per batch," Mike said. "If she has 100 cookies, she made individual batches, every single time."
It can be a tedious job, but making everything from scratch is extremely important to Jessica, as she said it "comes from a labor of love."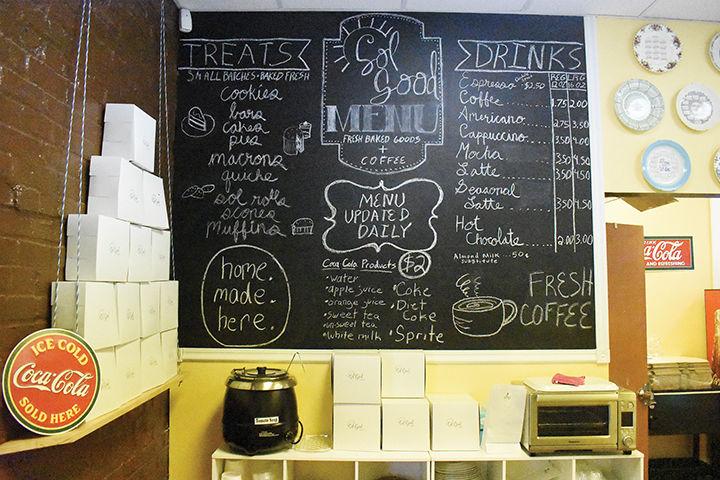 "It's a bit more of a process, but it's a labor of love and it makes me feel really good seeing and hearing all the positive feedback from the community," Jessica said.
The two said the city has been a great support system for the new business.
"I think their enthusiasm has helped push along," Jessica said. "I love the community here. Everyone is so tight-knit and I love the fact that we can go out and people know who we are, who our son is and you just feel like you have people out in the community watching out for you."
Even though they mainly take on baked goods, the two said they would like to take one different challenges sooner rather than later.
"We're experimenting with soups and stuff like that," Mike said. "We're hoping to have like a poetry slam or maybe one day some karaoke."
According to the two, Sol Good is currently looking to add another baker's assistant and anyone interested can apply at the bakery's website, www.solgoodbakery.com.
Sol Good is open Monday through Thursday from 7 a.m. until 6 p.m., Friday from 7 a.m. until 8 p.m., Saturday from 9 a.m. until 9 p.m. and Sunday from 10 a.m. until 3 p.m.