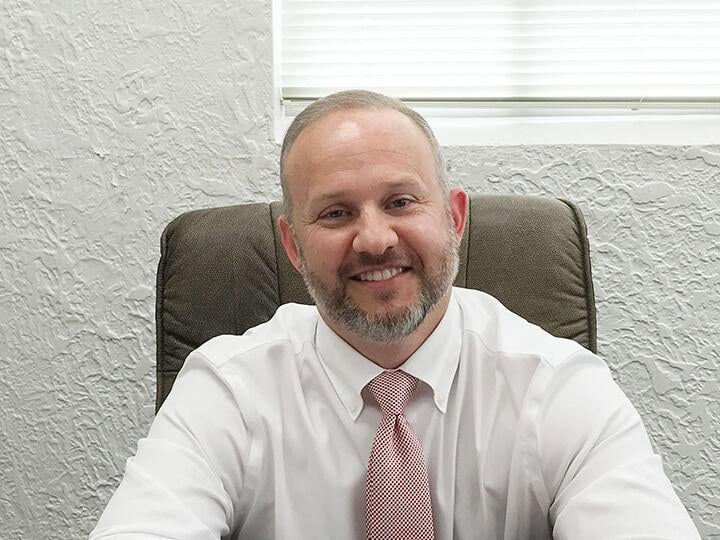 After the resignation of long-time Pike County Attorney Howard Keith Hall, Kevin Keene was appointed to the position two weeks ago and he's already found ways to save taxpayers money.
"What I've looked at is the administrative side, looking at the books, to see what I could do to make sure that we're operating within our budget and have the money to do what we need to do here and to make improvements where we can, " Keene said.
Some of the services to the office have been cut or negotiated down, such as cleaning services.
"The big thing is the lease was up for the child support office, and that was a big cut," Keene said. "I was in the position to negotiate for our new lease on the child support office and I was able to save us about $800 a month on the lease."
Between the new lease agreement and some of the bookkeeping measures Keene was able to make, he has saved about $1,600 a month.
"I'm still looking at more items to trim off the budget," Keene said. "Hopefully, we'll be able to make some positive changes here."
Keene comes into the new position with an experienced staff already in place.
"Anytime you make a transition from a person who held the position for 24 years, everything has his fingerprint on it," Keene said. "But to have an experienced staff like we have here, the transition has been easy.
"I've got many staff members who have 25 or 26 years of experience so it's given me the opportunity to come in and know that the day-to-day functions are being taken care of properly, while I've been able to catch up on the administrative side of the office, " Keene said.
There's more to the Pike County Attorney's office than what many people realize.
"It's actually two offices if you think about it," Keene explained. "There's the child support division through the Cabinet of Health and Family Service that we answer to and on the criminal side, we follow the Prosecutor's Advisory Council."
The county attorney's office also deals with delinquent taxes and advises the fiscal court.
"There's a lot of moving parts here," Keene said.
Keen's appointment will run through the remaining term of Howard Keith Hall through the 2022 election.
"I do intend to run for the position in 2022," Keene said. "This position gives me the opportunity to give back and to help the community."