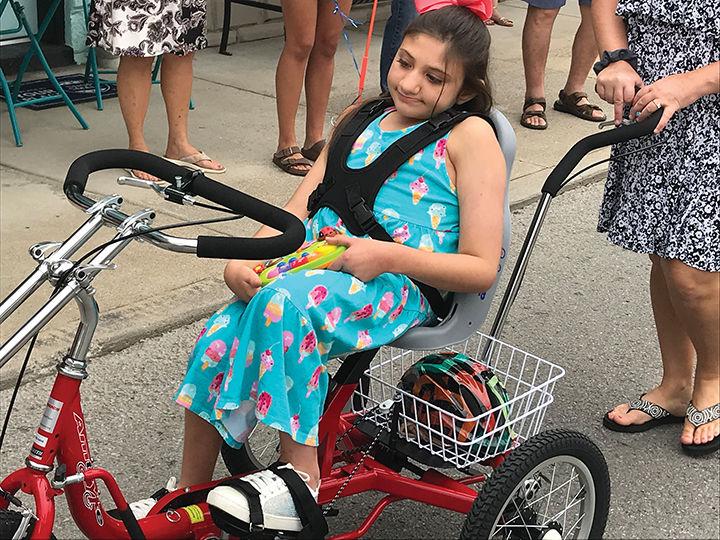 A very special gift was presented to a Pike County youth Monday.
 The Pikeville Kiwanis Club, in association with Dance World and Gifts, presented an AmTryke to Lyndsey Kate Baker, 13 of Johns Creek which will give her the ability to ride and go to parks with her family.
 "I've worked with Lyndsey for several years in the school system and it's been a pleasure," said Angie Phillips, physical therapist with the Pike County School System. "She's a beautiful little girl, very active, has a wonderful family that is really going to enjoy this gift from the Kiwanis club."
 The AmTryke was custom fitted for Lyndsey by Bluegrass Ambucs of Lexington. Ambucs is a non-profit organization dedicated to providing adapted bicycles to children with special needs.
 "Lyndsey has cerebral palsy and this is a tremendous gift for her," said Lisa Patrick, Lyndsey's mother. "She is really going to enjoy this."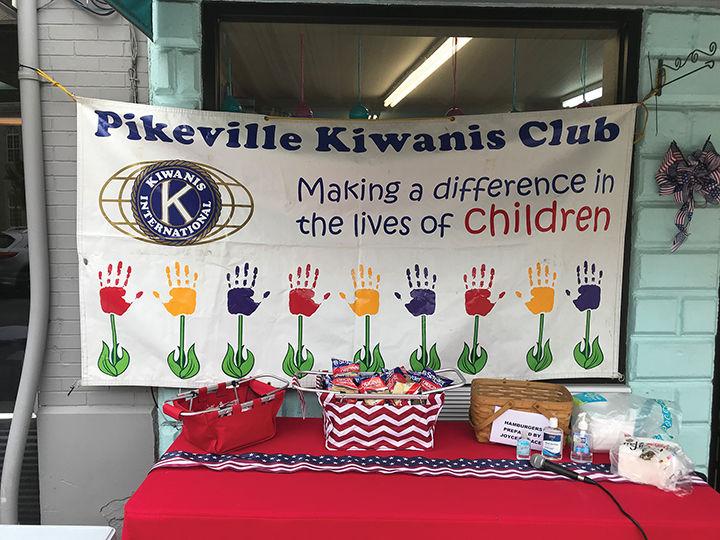 The Pikeville Kiwanis Club conducts fundraisers throughout the year and it's through those fundraisers that pays for these types of events.
 "We want people to know when they participate in a fundraiser, this is what the money goes for," said Dave Compton with the Pikeville Kiwanis Club.