Parents 'in limbo' as they plan for Pike schools' potential return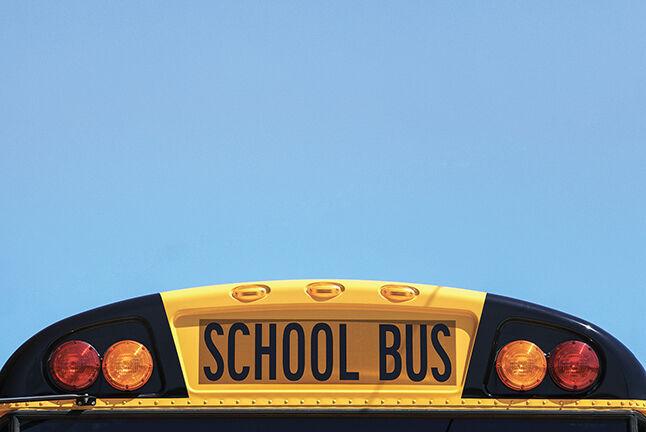 For many parents of students in the Pike County Schools District, the choice for how their children will learn this fall — online or in-person — is not clear, as some parents still have looming questions and concerns about what a fall reopening could look like for their children.
The Pike County Schools District announced July 8 that students will have the choice for how they would prefer to return to school this fall when classes start on Aug. 26 — all in-person classes five days a week while abiding by state and federal health guidelines and practices, or virtual learning through an education program where students will complete coursework based on lessons taught online by their teachers.
"We feel that we have created a program for our children that is both safe and will be beneficial for them in relation to their education program," Superintendent Reed Adkins said in a virtual video announcement to all parents, guardians, staff and students.
As the district's fall reopening looms closer, parents of students in the district have concerns and questions about what a fall reopening could look like for their respective children.
Sheila Blankenship, of Phelps, has three children in the Pike County Schools system, including a 13 year-old going into the eighth grade, a 10 year-old starting fourth grade this fall and a 5 year-old child with special needs who is starting kindergarten. Although Blankenship said she has chosen the online format for her oldest two children, she remains undecided about her youngest son.
"I'm still undecided about my youngest because he is special needs," Blankenship said. "Parents like me, we're kind of in limbo right now because they haven't really explained what their plan is for special needs students."
Blankenship said that she does not believe her son would benefit from online learning, due to his vision impairment and other physical disabilities, and she knows that he would benefit more from hands-on learning in a classroom setting.
However, her son is also at high risk of suffering from seizures if he contracts respiratory illnesses, like the flu or common cold, and Blankenship said that COVID-19 could mean life-or-death for him.
"Parents like me, we're in this position that we either have to dilute their education by keeping them home or put their health or possibly their lives at risk by sending them to school," Blankenship said. "His doctors have told me, 'Don't take him out anywhere. Don't go out in public. If you do, put a mask on him.' But he's not able to wear a mask because he has a lot of sensory issues, and he absolutely refuses to let you touch his face, let alone wear a mask, face shield or anything."
Blankenship said that she doesn't yet know the district's plan for how special needs children will receive their education and services in a classroom setting due to the new changes from COVID-19, and this has caused her to hesitate on making the decision for her youngest child.
"It really angers me when people say, 'Well, if you're that concerned, keep them at home,'" Blankenship said. "They're already kind of alienated in society anyway. You can't just lock them up and keep them in the house just to keep everyone else comfortable. … And if I do choose to keep him at home, he'll be deprived of all the services he needs. He gets his therapy through school, and he's been deprived of that since all this started."
Blankenship, like some other parents in the district, said that she chose the online learning format for her oldest children in order to protect the health of her youngest child and her other family members.
"It was the risk of, if they go in-person and they catch it, they could bring it home to my youngest and possibly get him sick,'" Blankenship said. "I've discussed it with them, and they both said they preferred to do online classes anyway because they felt like it was easier for them to get their work done. They weren't as distracted at home as they are in school."
Leann Bunch, of Broad Bottom, has two twin daughters who will start Pike Central High School this fall as incoming freshmen. Like Blankenship, Bunch said she made the decision for her children to do online learning this fall after considering the risk of possible infection for her children and her other at-risk family members if her children contracted the virus from school.
"As a mother, I don't feel comfortable sending them to school when there is no known cure, there is no vaccine, there is nothing," Bunch said.
Bunch said her children often help her get groceries for her mother — their grandmother — who has underlying medical conditions, and Bunch said she also suffers from preexisting medical conditions which also make her more at-risk if she contracts the virus.
Although anyone at any age can contract the virus, older adults and people who have severe underlying medical conditions — like heart or lung disease, COPD and diabetes — seem to be at a higher risk for developing more serious complications from COVID-19, according to the U.S. Centers for Disease Control and Prevention.
Bunch said she already takes the necessary health precautions at the daycare where she works, like trying to maintain social distancing, wearing masks at all times and frequent hand washing. She said she is still concerned about possibly being exposed to the virus while at work, and she doesn't want her children to get exposed as well.
"I've prayed about it and thought about it, and I talked to their dad about it," Bunch said. "I just don't feel comfortable with my kids going. I couldn't live with myself if something happened to one of them because I sent them to school during all this."
Bunch remains optimistic about her children learning virtually, though.
"One of the twins loved the idea. The other one did not; she wanted to go to school, but we, her father and I, agreed that they both would stay home this year," Bunch said. "I think they'll do pretty well with it. They're only going to do the core subjects, like math, English, history and science. There's no electives or anything of that nature. I think they'll do fine with it. They may struggle on the math, but I think it'll be okay."
While some parents remain hesitant about their children attending in-person school, other parents have made the decision to have their children attend school in-person this fall.
Jamie Rose, of Pikeville, has two children who attend school in the Pike County Schools District, including a fifth-grade student at Millard School and a high school senior at East Ridge High School. After discussing the options with them, Rose said that he has chosen to send them to in-person classes because they learn more through in-person instruction.
"Both of them, they get more from in-person interaction than they do the NTI (non-traditional instruction) packets," Rose said. "To me, they're able to keep their attention a whole lot more on school in-person class than they can online."
Rose said he is concerned about what the procedures would be for the possibility of an outbreak in a school and how it would work going forward if that school would need to temporarily shut down. He said, though, he believes that district officials made the right call with giving students two options.
"I think they made exactly the right option," Rose said. "If you've got kids that wish to go, then they're going five days a week, and then you have parents who don't want their kids to go and they do it all online."
Brandi Steffey, of Belcher, has a daughter who is starting the eighth grade at Millard School, and she and her husband have decided to have her attend in-person classes at school. Her child has been involved in several extracurricular activities, including volleyball, softball, Fellowship of Christian Athletes and BETA Club, and she wants to allow her child the opportunity to continue those activities if she can.
Steffey said she also decided to send her daughter to in-person classes this fall because her family does not have underlying medical conditions that could put them more at-risk if they were to contract the virus, though they are still taking necessary health precautions, including wearing masks, washing their hands frequently and social distancing.
However, she said that she understands why some families will choose not to have their children attend school in-person.
"Some people do have underlying (medical) issues and in-class is not best for them, and that's okay," Steffey said. "It's really good that we do have an option of in-person or online."
Although she has made the decision to send her daughter to school, Steffey said, she still feels concerned because she wants to know more information regarding the procedures and protocol that the district would put in place for various scenarios. Some of these scenarios include the possibility of a virus outbreak, the possibility of a teacher or staff member contracting the virus and the procedures that would be put in place for when a student or several classes of students would need to be tested for the virus and quarantined.
"There's just a few questions that the parents, the teachers, the students, everyone has," Steffey said. "What is the plan for some of these scenarios that could happen?"
Steffey said she is also curious about the protocols for students who are bus riders and how they will be screened and protected on the bus, as well as the protocols for substitute teachers, particularly during the school district's typical flu season in the late fall.
"I think in-class is best for my child, but there are a few case-by-case scenarios that, as a parent, I would like to know the plan," Steffey said. "For my daughter, she wants to go to school. I want her to go to school, but I would feel a little bit more at ease knowing the plan."