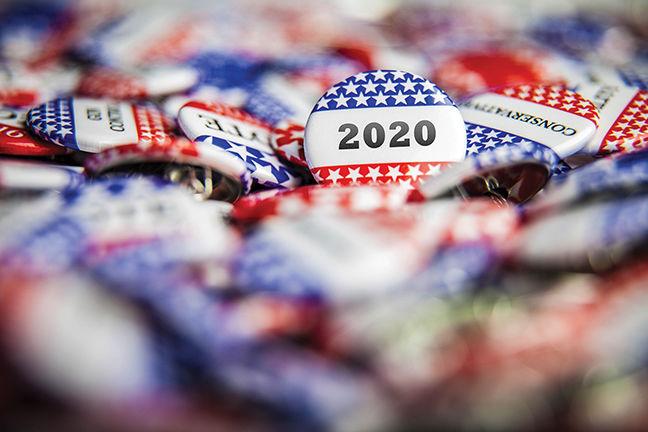 As the deadline to file candidacy papers for the state's primary elections passed on Jan. 10, the candidates who have sought to run for legislative offices representing Kentucky and Pike County have staked their claims.
Kentucky's primary election will take place on May 19. Pike County's ballots will include candidates for the U.S. Senate, U.S. House of Representatives Dist. 5, Kentucky Supreme Court Dist. 7, Dist. 31 state senator and state representatives for districts 92, 93, 94 and 95.
The four incumbents of the Pikeville City Commission, Allison Powers, Steve Hartsock, Patrick McNamee and Bob Shurtleff, are the only candidates who filed for the Pikeville City Commission. Dist. 94 state Rep. Angie Hatton also filed for reelection without opposing candidates.
The deadline to register to vote in Kentucky's primary election is April 20. In the primary election, voters can only vote for candidates of their same political affiliation and non-partisan candidates. For more information on the primary election, visit, www.GoVoteKY.com.
The following is a full list of the candidates who filed for local, state and national legislative offices representing Pike County:
U.S. Senate Kentucky:
REPUBLICAN PARTY
Nicholas Alsager
Wendell K. Crow
Paul John Frangedakis
Louis Grider
Naren James
Kenneth Lowndes
Mitch McConnell (Incumbent)
C. Wesley Morgan
DEMOCRATIC PARTY
Jimmy C. Ausbrooks
Charles Booker
Mike Broihier
Maggie Jo Hilliard
Andrew J. Maynard
Amy McGrath
Eric Rothmuller
John R. Sharpensteen
Bennie J. Smith
Mary Ann Tobin
U.S. House of Representatives
• District 5
REPUBLICAN PARTY
Harold "Hal" Rogers (Incumbent)
Gerardo Serrano
DEMOCRATIC PARTY
Matthew Ryan Best
State House of Representatives:
• District 92
REPUBLICAN PARTY
John C. Blanton (Incumbent)
DEMOCRATIC PARTY
Ancel Smith
• District 93
REPUBLICAN PARTY
Norma Kirk-McCormick
DEMOCRATIC PARTY
Rod Varney
• District 94
DEMOCRATIC PARTY
Angie Hatton (Incumbent)
• District 95
REPUBLICAN PARTY
William Matt Reynolds
Martin K. Meade Jr.
DEMOCRATIC PARTY
Ashley Tackett Laferty (Incumbent)
State Senate:
• District 31
REPUBLICAN PARTY
Phillip Wheeler (Incumbent)
DEMOCRATIC PARTY
Scott Sykes
Glenn Martin Hammond
Kentucky Supreme Court
• Dist. 7
Robert B. Conley
Chris Harris
Sam Wright (Incumbent)