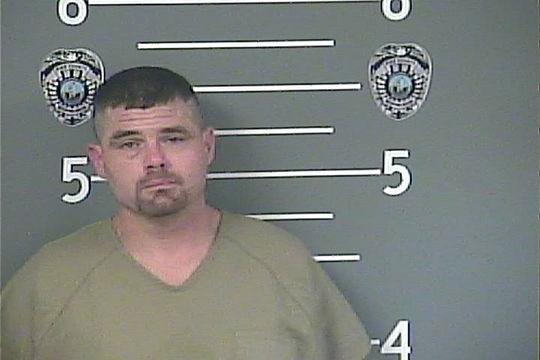 A West Virginia man was arrested on charges including trafficking in methamphetamine after, police said, he was found passed out in a stranger's residence at Stone.
According to the arrest citation, a resident of Ky. 1056 at Stone called Kentucky State Police on Monday evening to report that she came home and observed two subjects she didn't know passed out in her residence.
Upon arrival, the citation said, KSP Trooper C. Stiltner located Randy S. Thacker, 35, of Old Logan Road, Chapmanville, passed out in the bedroom of the residence. The trooper confirmed that Thacker had an active bench warrant in Pike County and placed him under arrest, the citation said.
Stiltner wrote that after placing Thacker under arrest, a search of Thacker's person revealed five clear plastic bags containing a white crystal substance believed to be methamphetamine in his pants pocket. Stiltner wrote that he also found a small amount of marijuana, an unknown amount of cash and a working set of scales.
Stiltner wrote in the citation that he could not interview Thacker due to Thacker's "intoxication levels."
Thacker was lodged in the Pike County Detention Center on charges of first-degree trafficking in a controlled substance (methamphetamine), possession of marijuana and possession of drug paraphernalia.
Court documents show Thacker pleaded not guilty Tuesday before Pike District Judge Robert Wright, who ordered him held on a $10,000 cash bond. Thacker remained lodged in the jail as of presstime Wednesday.