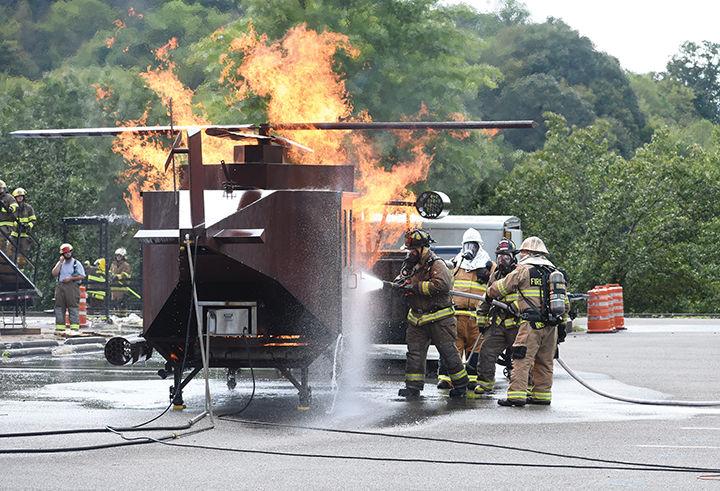 Over the weekend the Pike County Firefighters Association held the 30th annual Pike County Fire and Rescue School at Pike County Central High School.
Firefighter Association President Randy Courtney said Pike County Central has hosted the fire school for about four or five years.
"We couldn't be more thankful for all the high school does for us," he said "We love coming up here, the campus is so big and provides plenty of room for indoor classes as well as our outside classes." 
Turnout for the school ranged well into the hundreds, along with multiple vendors who were there to show some new equipment that can be offered to the departments or even individuals.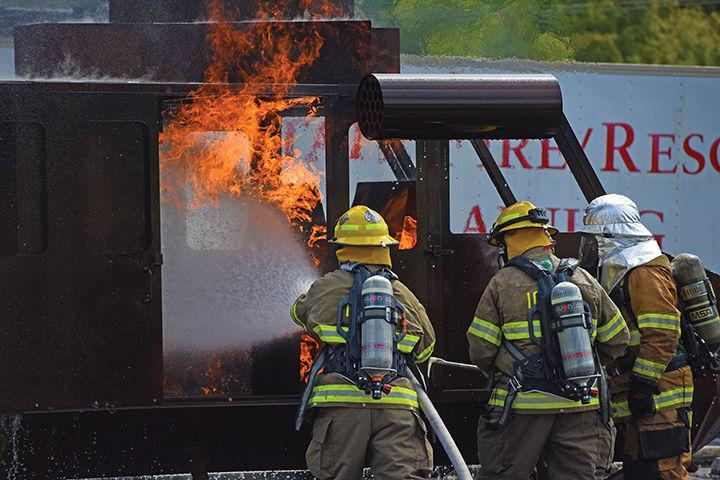 "We have had up to 400 people pre-register, so, it's looking to be about 3-400 strong," he said "We always try to have 10-12 vendors because it's something everyone enjoys and it keeps everyone updated. If they want to buy something they can"
The schools classes spanned over three days focusing on key aspects of fire safety along with teaching a mix of volunteer and career firefighters how to save themselves, other firefighters, as well as civilians.
"We have classes ranging from beginner to the most experienced of firefighters," he said  "If you have done all the hands on classes then we have classes inside, classes for EMT recertification, a new class that deals with traumatic injury (ranging from a finger stuck in a gas tank to saving a driver that might have been impaled by a pole through the windshield of a car)." 
It was an adrenaline-filled weekend as students learned how to safely throw themselves out of burning buildings, repel down into burning structures in order to save a life (Firefighter or Civilian), create an entry through a rooftop with a chainsaw, cooperate as a unit to put out a burning helicopter and automobile. 
Something new that the school has started this year is Chaplaincy.
"We brought the President of the Kentucky Firefighters Chaplaincy in to teach a 16 hour class that can make someone a certified chaplain, we did this because we had so many requests for this class" Courtney Stated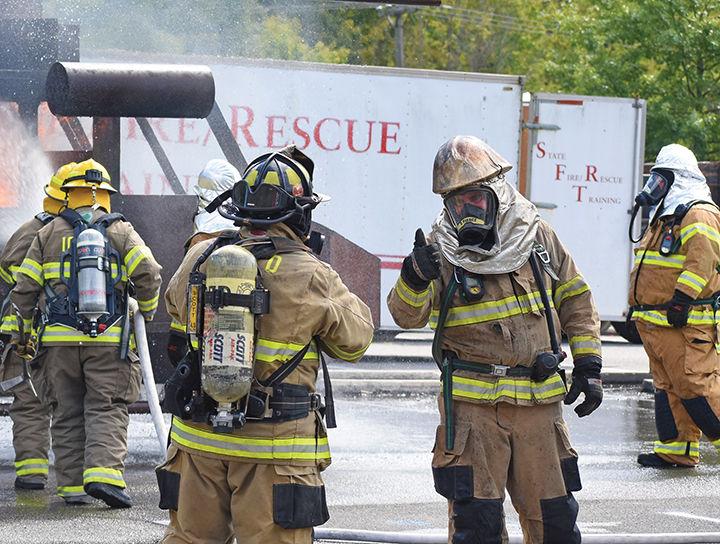 The school is a necessity that teaches Firefighters fire origins and how to distinguish what kind of fire they are observing and how to handle dangerous scenarios the rescuers will encounter out in the field.