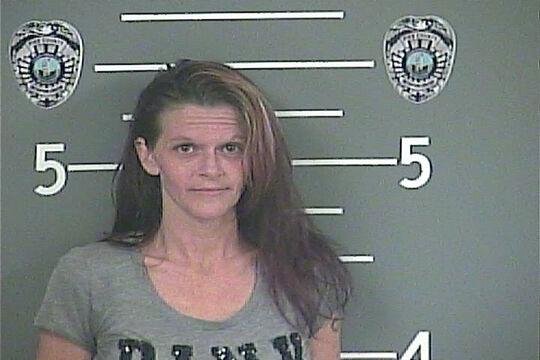 Just days after her arrest on a child endangerment charge, a Pike woman returned to jail after, police said, she removed her children from protective custody and fled the area with them.
According to court documents, Courtney Renee Smallwood, 37, of Right Fork of Three Mile, Dorton, was originally arrested on Aug. 31, after, police said, she was found to be intoxicated in a local store while caring for her minor child.
"Due to Smallwood's level of intoxication, and presence in a highly-populated area, I felt Smallwood was a danger to herself or others and incapable of caring for her seven-year-old son who was present," arresting officer Zachary Bowens, with the Pikeville Police Department, wrote in the arrest citation. "Smallwood was alone with her child, and did not have anyone that she could contact to care for the child."
Smallwood was lodged in the Pike County Detention Center on several charges, but released the following day, on Sept. 1.
According to an arrest warrant written by Pike County Sheriff's Deputy Les Varney, on Sept. 3, after Smallwood's children had been placed into emergency custody, Smallwood came to the placement residence and removed all three of her children from the residence, then fled the area.
Court documents show she was arrested on three felony charges of custodial interference on Sept. 4 and released on her own recognizance a few hours later.