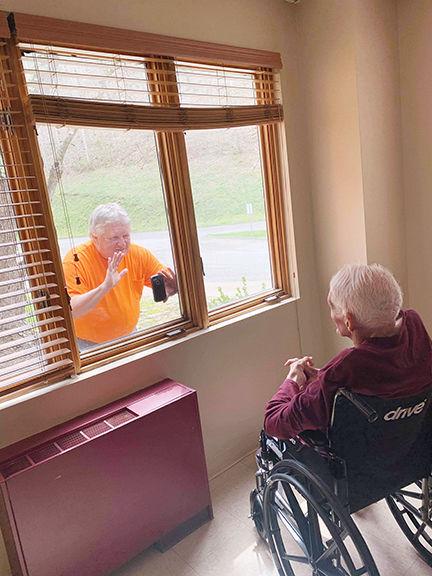 Although visitation is limited to all care facilities statewide from concerns of COVID-19, a local nursing home is letting their residents connect with their loved ones in unique ways while adhering to the state's guidelines.
On March 10, the state urged all long-term care facilities to limit visitation in order to prevent the spread of novel coronavirus (COVID-19) to people older than 60 years old, who are among those considered most at-risk by the Center for Disease Control and Prevention of contracting the virus.
Parkview Nursing and Rehabilitation Center and all other long-term care facilities in Pike County announced that they would restrict visitation in order to protect their residents. Last Thursday, though, Parkview adjusted its visitation policy in order to continue providing its residents with human connection, while adhering to the state's health guidelines.
Parkview started providing appointments for families to visit their loved ones. During the scheduled time, families of Parkview residents can interact with them through the outside windows of their rooms, allowing the residents to see their loved ones while staying safe and at a distance. Families can also request to connect with their loved ones through FaceTime, which is a video chat application that can be accessed on all Apple electronic devices.
Parkview Administrator Lanna Teen Roberts said the change in policy allows the center's residents to not feel abandoned during this stressful time, and she said she and the center were grateful to be able to help them in any way they could.
"It is important for our residents so they won't have a feeling of abandonment," Roberts said. "These residents receive visitors day and night. For them to go from that to no visitors at all is devastating to them and their families. We want them to know we are taking good care of their loved ones as we always do. If we can ease their mind with a window visit, it's the least we can do."
For families who want to schedule a visit to their loved ones through outside windows or FaceTime at Parkview Nursing and Rehabilitation Center, call, (606) 639-4840, and ask for the resident's floor. Parkview is located at 200 Nursing Home Lane.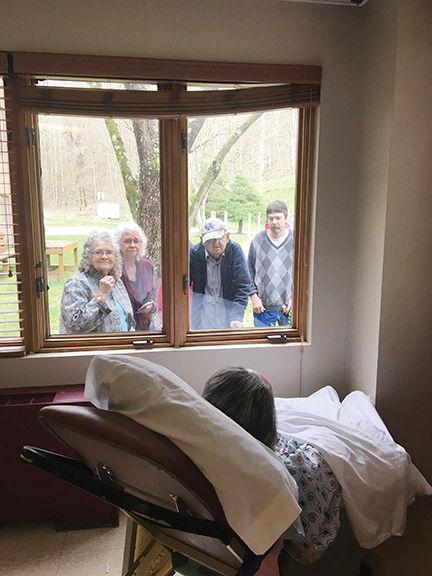 Kentuckians can call the state's COVID-19 hotline, 1-(800)722-5725, for questions or additional help.