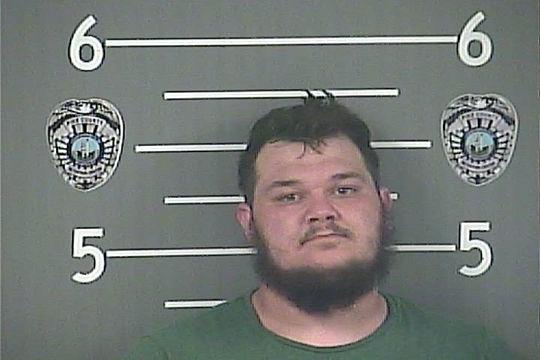 A Pikeville man was arrested this week in connection with a shooting which occurred in Pikeville in March.
According to court documents, Joshua Allen, 24, of Zebulon Highway, was lodged in the Pike County Detention Center on charges of first-degree wanton endangerment and attempted murder linked to his alleged role as a accomplice in the incident.
According to the warrant in the case, written by Pikeville Police Department Sgt. Chad Branham, Allen was the driver of a vehicle in which Ryan O'Neil Smith, 27, of North Bridge Street, Pikeville, was a passenger.
Allen, the warrant said, did a U-turn with his vehicle so that Smith would be closer to the victim, and then stopped the car, at which time Smith shot the victim in the leg.
The warrant said that Smith fired at least two other shots at the victim, missing him but striking his vehicle, which was occupied by a pregnant woman.
Allen, the warrant said, then drove Smith to a residence in the Johns Creek area and dropped him off. Allen, Branham's warrant said, did not reach out to law enforcement after the incident and numerous attempts were made to locate him.
According to court documents, Allen was arrested and lodged in the Pike County Detention Center on May 26 on U.S. 23 at Coal Run by Kentucky State Police Trooper M. Branham.
Court records show Allen was ordered to be held in the jail on a $100,000 cash bond, the same bond on which Smith has been held in the jail since after the incident. Allen remained lodged in the jail as of presstime May 28 and is scheduled for a preliminary hearing on June 4.
The incident remains under investigation by Branham.