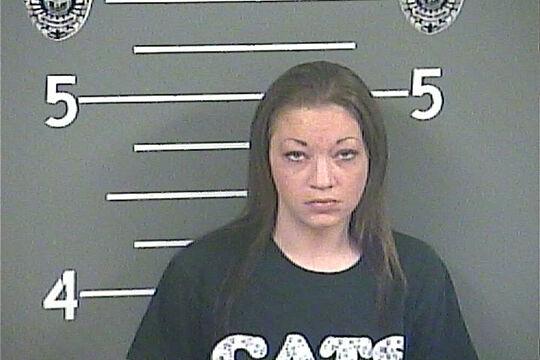 A U.S. magistrate judge on Sept. 3 ordered that a Pike woman who is facing federal charges, including sex trafficking of a minor, remain behind bars pending her trial, currently set for October.
In an order of detention, U.S. Magistrate Judge Ed Atkins wrote that the nature of the charges she faces and the potential danger to the public are enough to justify keeping Kena Reed, 27, of Ky. 1056, Pinsonfork, incarcerated pending her Oct. 28 trial.
According to testimony by an FBI special agent on Aug. 31, the investigation into Reed's actions led officers to believe that, for several months beginning in 2018, Reed was "actively setting up ... meetings with men," during which she and a minor performed sexual acts in exchange for money and drugs.
Reed, the agent testified, took the minor across state lines on at least seven occasions for the meetings, and took videos of the minor engaged in sexual activity.
In the detention order, Atkins wrote that among the factors in his decision were the nature of the charges and a factor revealed during testimony from Reed's mother on Aug. 31.
"(Reed's mother's) testimony established that none of the relatives close to Reed knew that she was addicted to drugs or involved in the conduct which forms the basis of the underlying charges," Atkins wrote. "Thus, it appears (Reed) was able to easily conceal this dangerous and harmful activity from close family members."
Reed's defense attorney argued during the hearing that Reed's success on bond after she was charged in Pike Circuit Court and her ongoing health problems justified her being able to remain free on bond.
Reed is currently being held in the Pike County Detention Center.