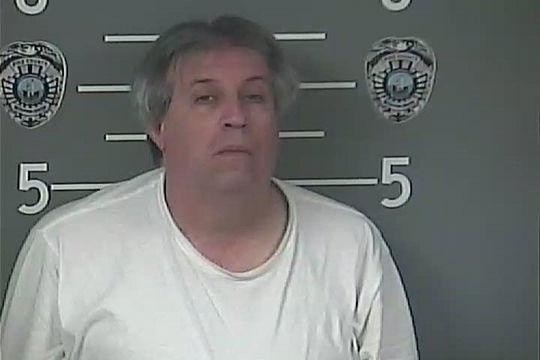 A Pikeville man was sentenced July 13 to serve 13 years in prison in connection with his guilty plea to five counts of sex trafficking of minors.
According to a statement from the office of U.S. Attorney for the Eastern District of Kentucky Robert M. Duncan Jr., U.S. District Judge Karen Caldwell sentenced Ernest B. "Junior" Ray, 56, to serve 156 months in prison for his crimes. Ray faced a maximum possible sentence of life in prison.
According to his plea agreement, Ray admitted that he provided alcohol, cigarettes and drugs in exchange for the minors engaging in sexual acts in his presence.
In a pre-sentencing memorandum, Assistant U.S. Attorney Hydee Hawkins wrote that Ray's conduct in the case is "extremely serious and repulsive."
"(Ray), a prominent business person, preyed upon some of the most vulnerable teenagers in the community," Hawkins wrote. "The victims came from extremely impoverished backgrounds, often left on their own to meet basic needs of even food and clothing because one or both of their parents either were in prison, deceased or suffered from serious drug addictions. The defendant groomed the victims and once he gained their trust, the defendant exploited them for his own sexual gratification."
Under federal law, the statement from Duncan's office said, Ray must serve 85 percent of his prison sentence and, upon his release, will be under the supervision of the U.S. Probation office for life. Also, the statement said, Ray will be required to pay $60,000, in lieu of the forfeiture of the real property and vehicles used in the crimes.
Ray has been held in the Pike County Detention Center since his initial arrest on the charges in March 2019.