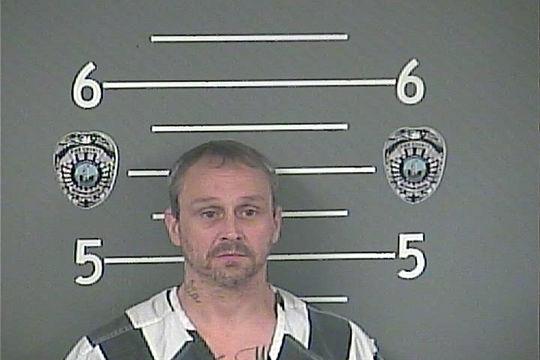 A man who spent more than nine years in prison in connection with his role in a cocaine conspiracy that was responsible for bringing pounds of the drug into Pike County may be headed back to prison.
According to court documents, Darren L. Little, 45, of Coon Club Road, London, formerly of Pikeville, was booked into the Pike County Detention Center April 30 after the U.S. Probation Office requested that a warrant be issued for Little's arrest, asking that his supervised release be revoked in relation to an unspecified crime committed by Little.
Little was originally sentenced in 2010 after pleading guilty to his role in a cocaine conspiracy during which prosecutors said Little distributed at least 11 pounds of cocaine in Pike County. According to the plea agreement in his case, Little estimated that between 1999 and 2000, he sold three ounces of cocaine each week and that, between 2007 and 2008, he sold cocaine in quantities ranging from a half gram to one ounce.
Court records show he was originally sentenced to serve 173 months in prison, but that was later reduced and he was released from prison and began five years of supervised release on Nov. 15.
The reason stated in court documents for the warrant issued for his April 30 arrest is that he violated the terms of his release by committing another crime.
The documents do not detail the crime specified. However, state court documents show that Little was arrested at his Laurel County residence on April 16 on charges of DUI and first-degree fleeing or evading police.
According to the citation, filed by Laurel County Sheriff's Deputy C. Edwards, deputies received multiple complaints regarding a 2000 GMC Yukon.
Edwards wrote that, after locating the vehicle, the driver accelerated at a high rate of speed in an "apparent attempt to elude this officer." The driver, identified as Little, drove to his residence and ran inside as officers were approaching.
Little was placed under arrest and Edwards wrote that Little appeared intoxicated and refused to take a blood test.
Court records show that, on April 29, Little pleaded guilty to the DUI charge, with the first-degree fleeing or evading police charge being dismissed on motion of the prosecutor. Little was sentenced to 30 days in jail.
An initial appearance on the federal supervised release violation charge was held on May 5 and, court records show, U.S. Magistrate Judge Ed Atkins ordered a final revocation hearing to be held on May 19.
Records in the Sixth Circuit U.S. Court of Appeals, where Little applied for an appeal of his sentence, shows that this isn't the first instance in which Little has been jailed after being released from a prison sentence.
According to the appeals court's decision refusing Little's appeal in 2012, the court found that Little had previously been sentenced in Pike Circuit Court to serve 10 years in prison for distributing cocaine and had been paroled four times and re-incarcerated because he continued to distribute cocaine.
"Therefore, the (U.S. District Court) concluded that a sentence greater than 10 years was required to deter Little's drug trafficking," the Sixth Circuit wrote. "It also noted that Little's criminal history, in addition to his drug convictions, included domestic violence and driving under the influence. Therefore, there was a need to protect the public from Little's drug trafficking, domestic violence and impaired driving."
Little remains lodged in the Pike County Detention Center, awaiting the outcome of the May 19 revocation hearing.