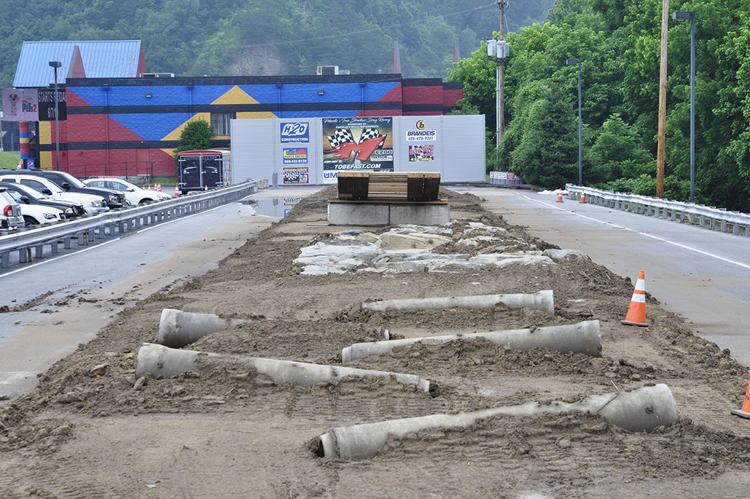 Jeep-lovers are getting down and dirty this weekend as the City of Pikeville, the Eastern Kentucky Jeep Club and Appalachian Wireless Area bring "It's a Jeep Thang" to life.
According to Pikeville City Manager Phillip Elswick, streets will be shut down at 5 p.m. on Friday for the event as the Riverfill area and streets are transformed into a gear-head's paradise.
Festivities start at on Friday, June 7 with the opening jeep obstacle course and a mud pit in the Riverfill parking area from 7 p.m. to 9 p.m. on Friday and 9 a.m. to 11:30 on Saturday. Mountains of dirt and stone have been set up for a challenging jeep obstacle course finishing with a deep and dirty mud pit for interested participants for $10 for the first run and $5 per additional run.
Meanwhile, Main Street Live kicks off at the Appalachian Wireless Arena Billy Johnson Stage at 7 p.m. featuring Hazard's own classic rock band, Midlife Crisis. Originally formed in 2002, Midlife Crisis is one of Kentucky's premier classic rock bands, featuring Greg Hall (guitar/vocals), Clyde Trent (bass), Tim Engle (drums), Tim Cody (keyboard/vocals) and Carlen Dixon (guitar/vocals). The band recorded it first CD "Women and War" in 2008. The CD contained five original songs which sold over 500 copies and received extensive airplay on local radio.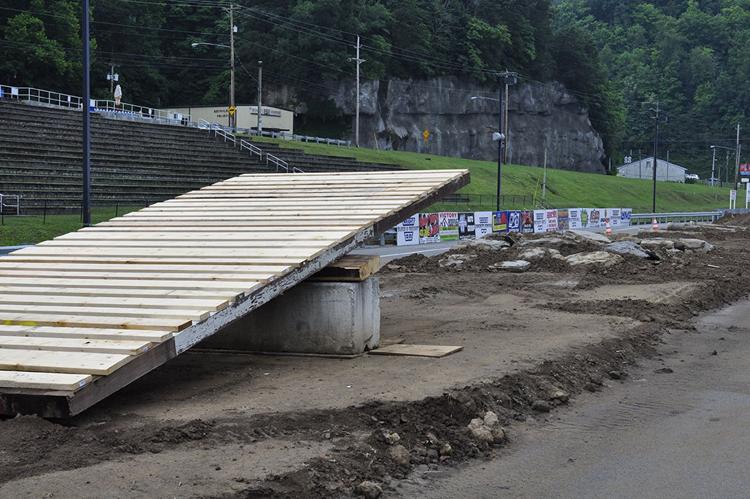 Local restaurants and vendors will available both inside and outside the arena offering meals, drinks and more for a family-friendly evening of fun.
Events kick into high gear Saturday as participants and vendors set up starting at 9 a.m. at the Appalachian Wireless Arena. Jeep competitions occur inside the arena throughout the day, including the "Show and Shine," the "Mud and Grime." Additionally, a radio-controlled "Jeep Thang Rock Krawl Event" open to anyone who loves radio-controlled cars. Admission is $5 per person.
Outside the arena, the Pikeville Cruise-in offers a selection of classic cars along city streets and the Appalachian Center for the Arts offers kids and a chance to bounce off the walls with inflatables from 11 a.m. to 6 p.m. for $5.
The Dueling Barrels Distillary on Second Street opens its Tap Room doors at 1 p.m. for those interested in sampling locally-produced Town Branch products, and a beer garden will be set up in the rear of the Bank 253 Restaurant and Nighlife.
Jeeps get down and dirty starting at 2 p.m. with the Obstacle Course Competition and the Mud Pit Competition from 5 p.m. to 7p.m. and Main Street Live kicks to life once again featuring Longshot.
Longshot is a variety rock band, founded in 1992 featuring Jeff Harvey (rhythm guitar/keyboard and vocals), Steve "The Hammer" McKinley (bass/vocals), Allen Yoder (lead guitar/vocals) and Tim "The Toolman" Kilmer (drums/vocals).
For questions and more information on "It's a Jeep Thang" events, visit, www.itsajeepthang.com.