The Hatfield-McCoy House Flotilla made it way down the Tug Fork River for the third time Saturday on a lengthy route that gave participants plenty of time to enjoy the natural beauty of the area.
About 100 people floated down the Tug River riding everything from horses to mermaids to regular kayaks and anything in between. The event followed an approximate eight-mile river course from the Buskirk Mini Park, traveling past Matewan and Sprigg, West Virginia, and ending at Burnwell Beach. Participants came from as far away as Pennsylvania, according to Jessica Hackney, Flotilla coordinator.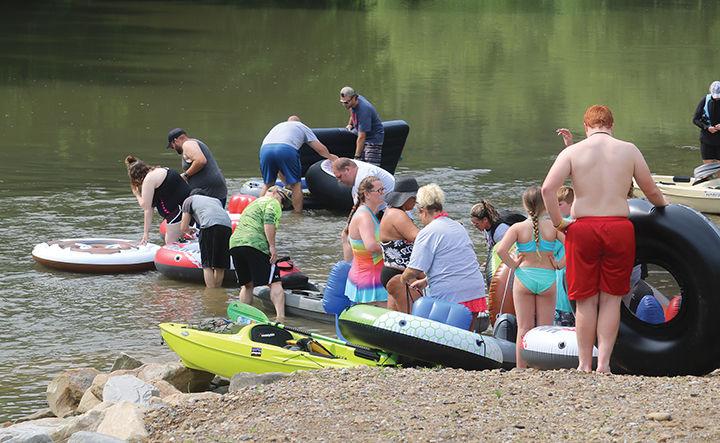 "This is the second time we have used this route," said Hackney who, along with her husband Chris Hackney, owns the Hatfield-McCoy Inn in Williamson and coordinates the Flotilla. "We used a shorter route in Williamson last year."
She said the event was successful although the turnout was lighter than last year. While there were about 100 participants, which is up from the first year, that number was lower than last year's.
"The first time we did the Flotilla, we had about 30 people and last year we had about 300," Hackney said. "I think the weather had a big effect on the turnout this year. But, we have a good turnout. There are new people who have not been here before and we have a lot of people who keep coming back."
The event is the oldest and longest running river float in the Mingo County area and is becoming a tourist attraction for the area. In addition to local residents who take the opportunity, there were people came to the Flotilla from Huntington and Charleston, West Virginia. Two separate groups came from Pennsylvania to ride the Tug River.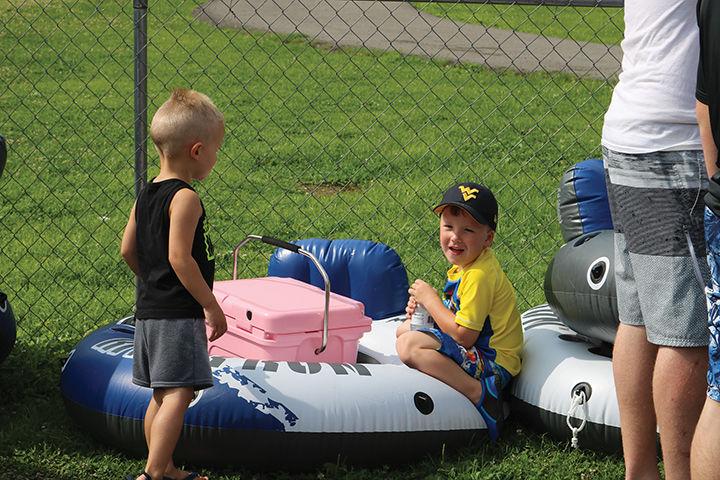 "This is the second year one of those has come for the Flotilla," Hackney said. "We have one guy who comes from Milton (West Virginia) every year to be part of it. He says he doesn't do any other river floats but just wants to be part of this."
One of the biggest factors differentiating this year's event is in what Hackney noticed prior to the Flotilla itself.
"When we came to check various potential stops for people to make throughout the course, there was not a lot of trash lying around," she said. "Every year come clean up before the float and usually pick up a lot of trash. This year we didn't have to pick up hardly anything."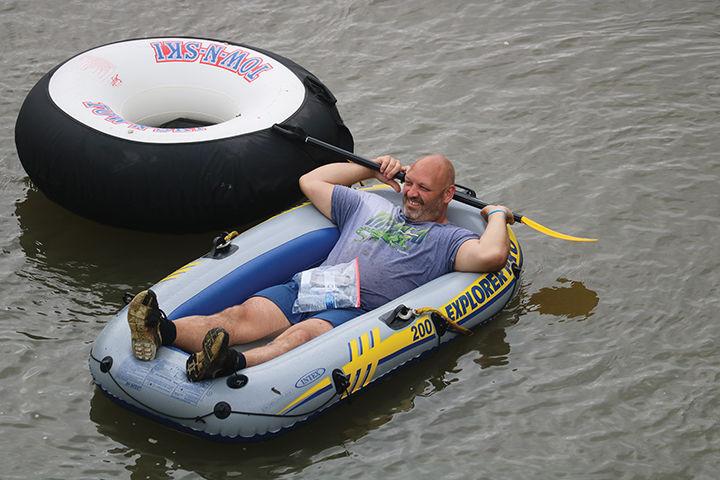 In addition, Hackney said on Saturday morning as she was driving along the route, there were people out picking up trash alongside of the road.
"The littering issue is getting better and people are becoming more aware of it," she continued.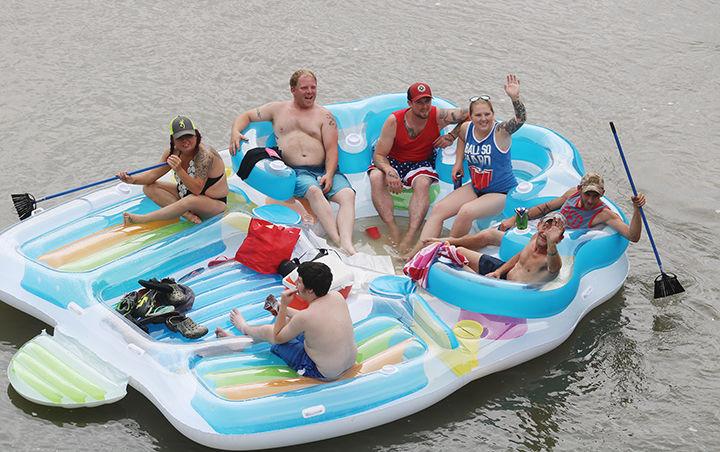 Work has been underway for the last couple of years by community groups and governmental agencies to have the Tug Fork River designated as a river trail. The Mingo County (West Virginia) Commission is working to develop river access points and docks while the city of Williamson is consulting with engineers to correct a water hazard near a low-water dam stretching across the river to help supply its water plant.
The river is used extensively by local fishing enthusiasts and other groups who sponsor river floats. There was a kayak race held on Saturday as well in the Kermit, West Virginia, area with plans for other such races throughout the year. The group Wildlife Women held a short float last year and is planning another float for July 20.