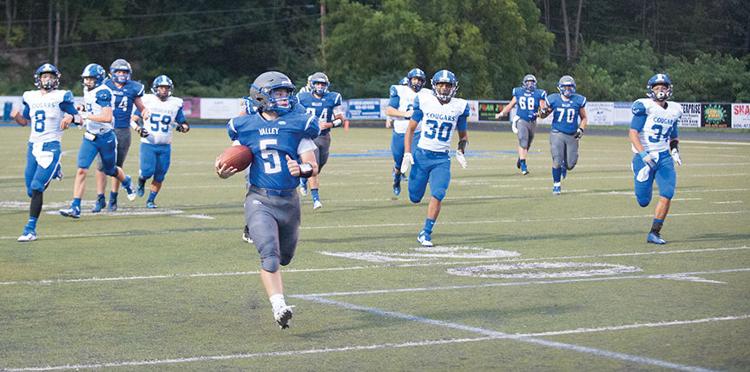 Shelby Valley fell to Ridgeview 63-32 Friday night. 
The Wildcats were without standout Dalton Meade and in the loss, a couple of young players had standout games.
Also Phelps went on the road and picked up a 27-18 win over Harlan.
Pikeville also edged Paintsville 9-8.
East Ridge fell to Betsy Layne 46-24, but the Warriors haven't posted stats on the KHSAA website yet.
Ridgeview standout Trenton Adkins had five rushing TDs in the first quarter Friday night against the Wildcats.
But in the loss Shelby Valley sophomore Ethan Bentley and freshman Jayden Newsome had monster games. Bentley rushed for 281 yards and three TDs on 27 carries. Newsome followed with 207 yards and a TD on 26 carries. 
Jordan Little filled in at quarterback for Meade and rushed for 15 yards and a TD.
On defense, Brayden Keathley had 12 total tackles for the Wildcats; 10 of those tackles were solo and three of them were for losses. Mikey Mullins followed with nine tackles and Peyton Blackburn added seven.
Shelby Valley (2-1) is scheduled to visit Knott Central at 7:30 p.m. Friday.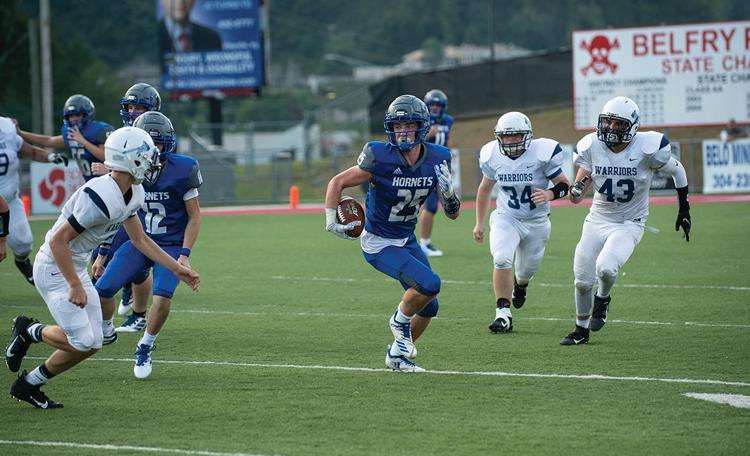 Dominick Francis had a big game to lead Phelps to a 27-18 win over Harlan.
The win helped the Hornets stay perfect on the season and improve to 2-0.
Francis rushed for 140 yards and two TDs on 17 carries.
Seth Mayhorn followed with 89 yards and a TD on 14 carries. Tyrell Hollis added 43 yards rushing on nine carries and Daniel Smith rushed for 27 yards on three carries.
Phelps quarterback Riley Dotson was two for three passing for 23 yards. 
Hollis had one catch for 13 yards and Mayhorn had the other catch for 10 yards.
Smith led the Hornet defense with 12 total tackles and two and 1/2 sacks. Bryson Locklear followed with nine total tackles. Hollis and Joey Scott each had seven total tackles. Kenzeth Ratliff had six total tackles and 1/2 sack.
Locklear also recovered a fumble for the Hornets.
Phelps (2-0) is scheduled to visit Martin County at 7:30 p.m. Friday night.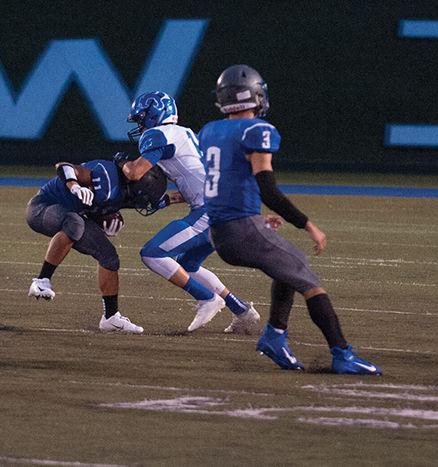 Pikeville and Paintsville turned out to be a defensive battle.
The Panther offense gained 176 total yards, while the Pikeville defense gave up 99 total yards of offense to Paintsville.
Isaac McNamee led the way for Pikeville. McNamee was 12 for 19 passing for 96 yards, but he threw two interceptions. 
Cody Raines rushed for 69 yards and Pikeville's only TD on 21 attempts.
Jon Collum rushed for 18 yards on four carries.
Jackson Hensley led the receivers with eight catches for 49 yards. Clay Tinsley hauled in a 20 yard catch and Raines had 20 yards receiving on two catches. Seth Pugh added a catch for seven yards.
Tanner Hamilton added a field goal for the Panthers. That turned out to be the difference for Pikeville.
Collum led the defense with 13 total tackles. Kaden Caudille added 10 total tackles and Connor Wright had nine. 
Hensley had eight tackles and forced a fumble on defense. Pugh recovered the fumble.
Collum came up with an interception at the end of the game to seal the win for Pikeville. Raines also had an interception.
Mason Sayers had Pikeville's only sack.
Pikeville is scheduled to host Raceland at 7:30 p.m. Friday.