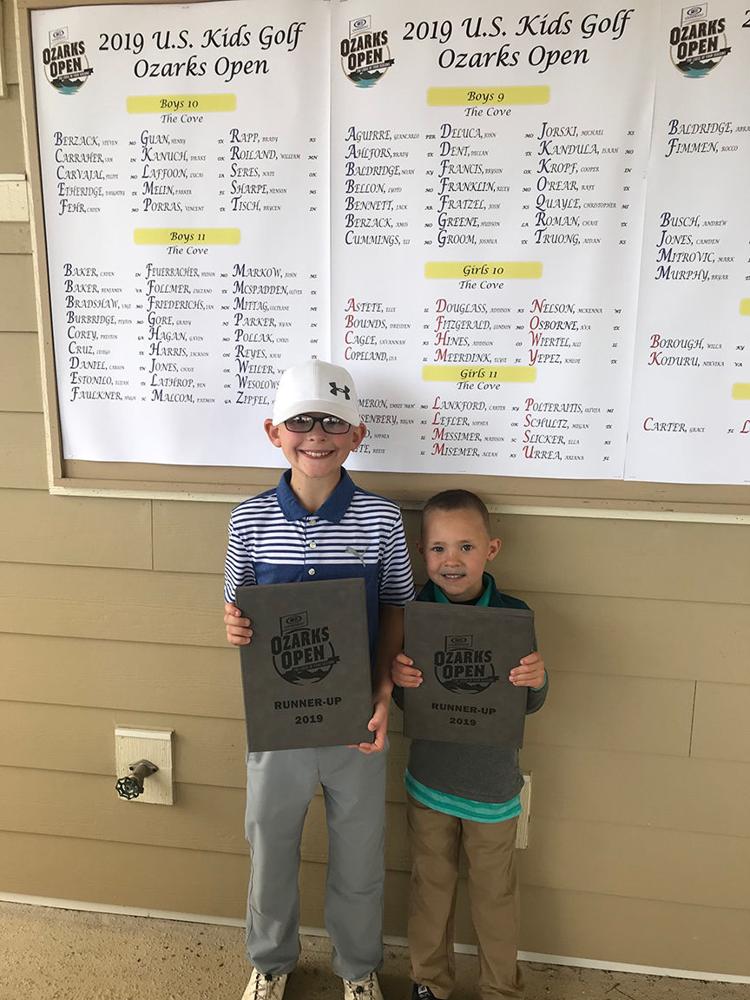 Noah Baldridge has been tearing the links up for some time now — and he's only nine years old.
Noah Baldridge has some company on the national junior golf circuit and it's with his five-year old brother Abe.
The two have had a busy summer. They both finished as runner-up in the 2019 Ozarks Open.
The boys have competed in tournaments in Missouri and Pinehurst this summer.
They both qualified for the World Golf Championship July 28th through August 1.
Noah Baldridge has been one of the top youth golfers in the United States since he was around his brother Abe's age.
Noah Baldridge is nine-years old and will be in the fourth grade at Valley Elementary.
Abe Baldridge is five-years old and will be starting Kindergarten at Valley Elementary.