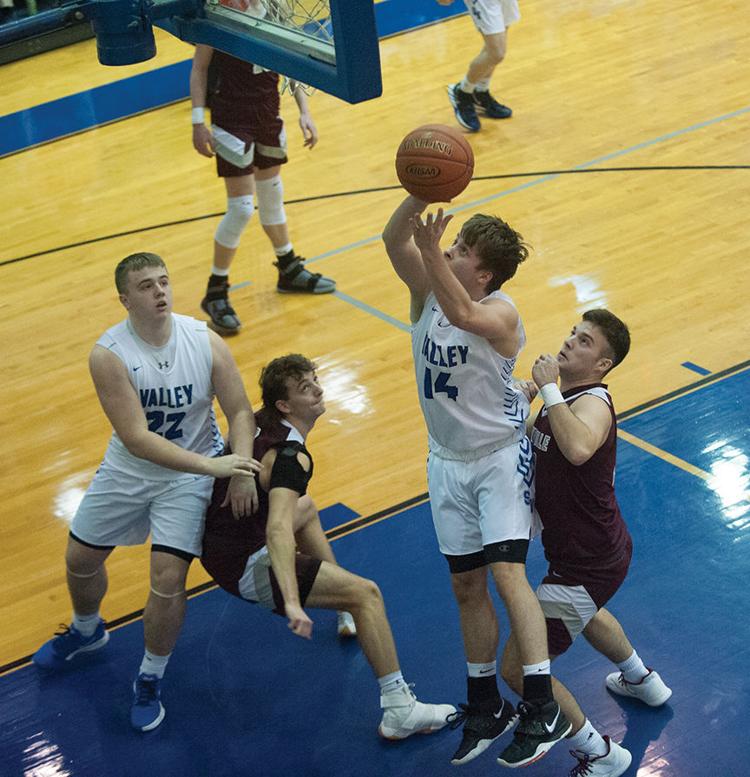 Shelby Valley cruised to a 67-42 win over Pikeville in 59th District action Tuesday night.
The win gives the Wildcats the No. 1 seed in the 59th District Tournament.
The Wildcats just played Pikeville last Saturday in the 15th Region All "A" Classic.
Pikeville is without starting point guard Laithan Hall.
Rylee Sammons suffered an injury Saturday, but suited up before leaving the third quarter after colliding with Shelby Valley's Kaden Robinson trying to chase down a loose ball.
Speaking of Robinson, he had a game. Robinson scored a game-high 27 points; he knocked down four three-pointers in the game. Cody Potter followed with 17 points, nine rebounds and three blocks, while Eli Sykes added 13 points and four rebounds. Zack Johnson added five points, while Keian Worrix scored three points, dished out nine assists and had two steals. Logan Hawkins added two points.
Shelby Valley's defense didn't give up double figure scoring in the first three quarters to Pikeville.
The Wildcats outscored Pikeville 13-6 in the first and pushed the lead to 27-12 at the half.
The Wildcats only gave up eight points to Pikeville in the third before giving up 22 in the fourth.
Shelby Valley shot 47.7 percent from the field (21 for 44).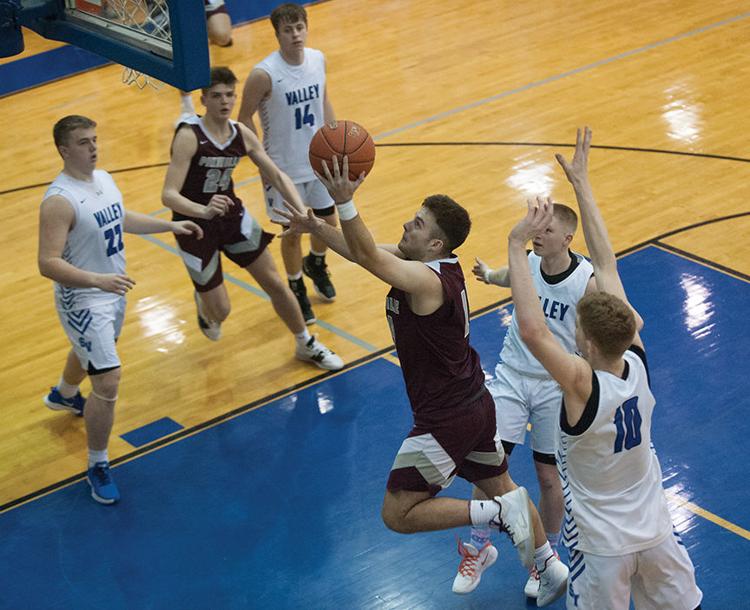 Grayson Harris led the way for Pikeville scoring a team-high 20 points. Seth Pugh followed with eight points and Sammons added seven. John Flanery, Mason Ward and Connor Byers each scored two points for the Panthers. Peyton Boyd-Blair chipped in with one.
Shelby Valley (15-5, 4-0 district) is scheduled to visit Belfry at 7:30 p.m. Friday, January 31.
Pikeville (10-8, 2-2) is scheduled to host Magoffin County Monday at 7:30 p.m.
Shelby Valley    13    14    12    28    — 67
Pikeville    6    6    8    22    — 42
Shelby Valley — Kaden Robinson 27, Cody Potter 17, Eli Sykes 13, Zack Johnson 5, Keian Worrix 3, Logan Hawkins 2,
Pikeville — Grayson Harris 20, Seth Pugh 8, Rylee Sammons 7, Connor Byers 2, Mason Ward 2, John Flanery 2, Peyton Boyd-Blair 1.