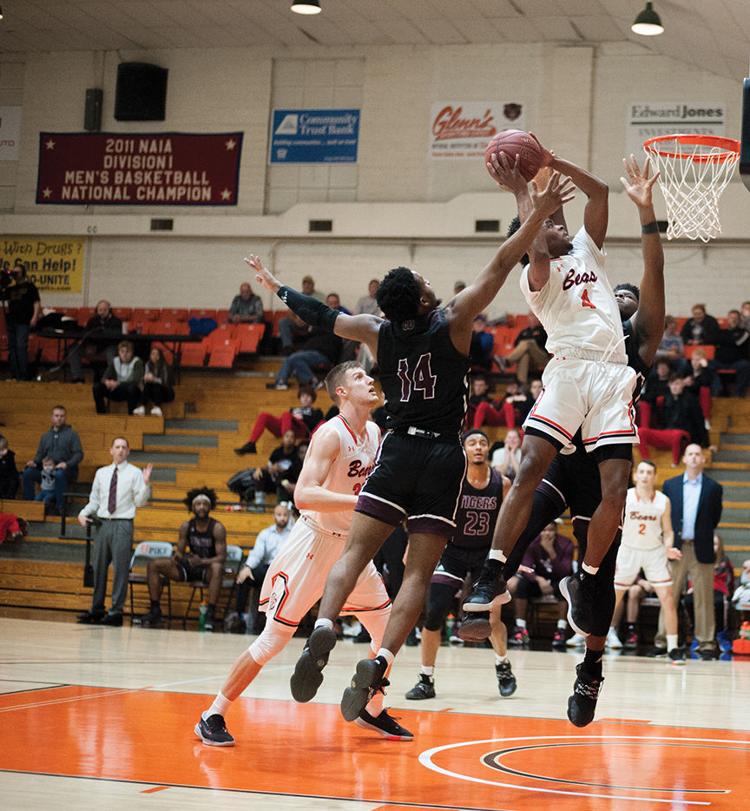 UPike men's basketball picked up a revenge win on Saturday by defeating Campbellsville, 80-72.
It was a close contest throughout with six lead changes but the Bears led for a majority of the second half.
The Bears pounded it inside repeatedly all night as Luke Layhew had arguably his best game of the season, shooting 11-13 from the floor for 23 points and also grabbed a season-high tying 12 rebounds in the win.
After going into halftime down two, the Bears offense exploded for 50 points in the second half behind 67 percent shooting in the final 20 minutes.
Jordan Perry (16), Korbin Spencer (13), and DeAndre Barton (11) joined Layhew in double-figures.
UPike was also carried to the win on the strength of its free throw shooting by making 19 of 25 attempts on Saturday, well above the season average.
Pikeville went on a 10-2 run early in the second half to get its first lead since the early stages. Except for a short stint just after getting the lead, UPike would hold that lead for the remainder of the game.
Campbellsville only shot 37 percent in the game, but hung around by making eight threes, as well as astounding free throw shooting. The Tigers entered the game shooting 66 percent, among the bottom third in the NAIA, but made their first 15 attempts at the stripe.
The Tigers would get within two with just over two minutes to go, but a clutch corner jumper from Spencer, coupled with a block from Layhew and bucket from Barton on the next possession gave UPike enough cushion to ride the lead to the end of the game.
This game concludes a three-game homestand for the Bears, who hit the road next week to take on Cumberland and Life on Thursday and Saturday, respectively.