Pikeville had a goal all year.
Get back to Kroger Field.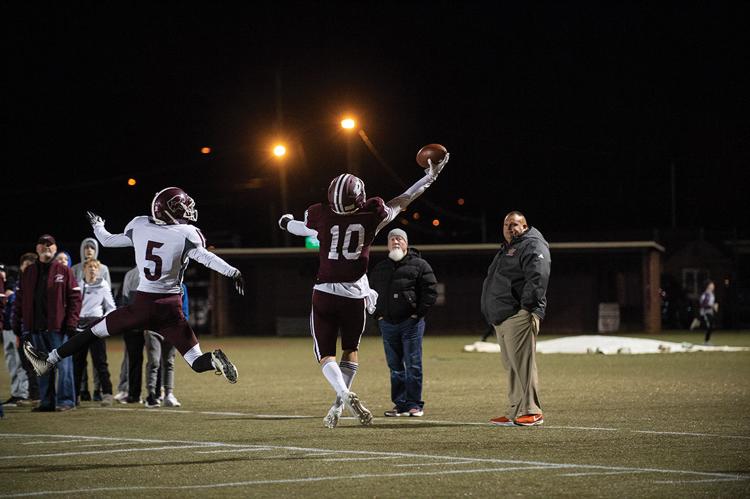 The Panthers came out focused Friday night and rolled to a 36-7 win over Holy Cross in the Class A state semifinals.
"That's been the goal," Pikeville coach Chris McNamee said. "We've kind of said that we've got unfinished business. We wanted to get back and try and do it again. It's a special thing to be able to get there and to play on Kroger Field. I know we'll get a great week of practice out of them this week and whoever we play, our guys will be ready to go."
The Panther defense swarmed to the ball all night.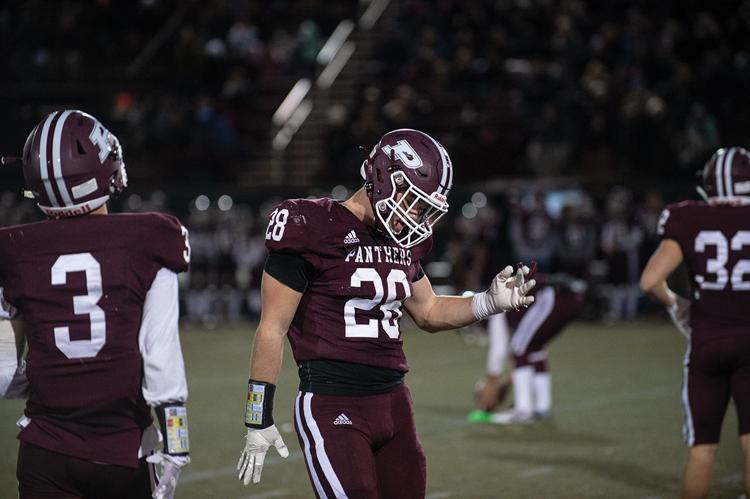 "Our defense has carried us all year," McNamee said. "They kept us in those close games early. It's kind of what we hung our hat on. We did that again tonight early on and with our run game going offensively, we got some things going to open up the pass game. It was a good team effort."
Pikeville got on the board first.
The Panther defense held Holy Cross on the first possession of the game.
Pikeville's Cody Raines capped off a long drive with a TD for the Panthers with 4:38 left.
On the Panthers' second drive, Isaac McNamee found Raines for a long TD pass with 5:37 left in the first half.
The Panthers struck again as McNamee found found Jackson Hensley late in the first half to push the lead to 21-0.
Pikeville wasn't finished in the first half as McNamee found Seth Pugh for a 42-yard TD with 43 seconds left to push the lead to 28-0 before the half. The Panthers scored on their final possession of the first half in around 20 seconds. They took over with just over a minute left in the half.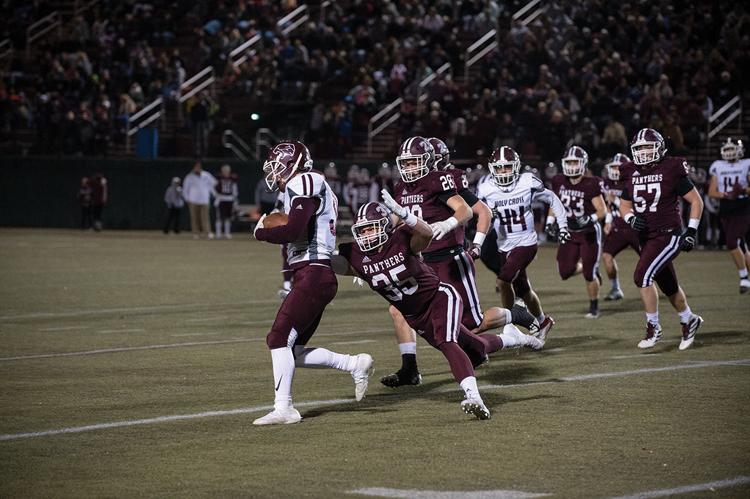 Pikeville put the game away as McNamee found Zac Lockhart wide open for the final TD of the game. Jon Collum punched in the two-point conversion to give the Panthers a running clock.
Pikeville (13-0) will take on Paintsville in the Class A state championship next Friday at 2:00 p.m.