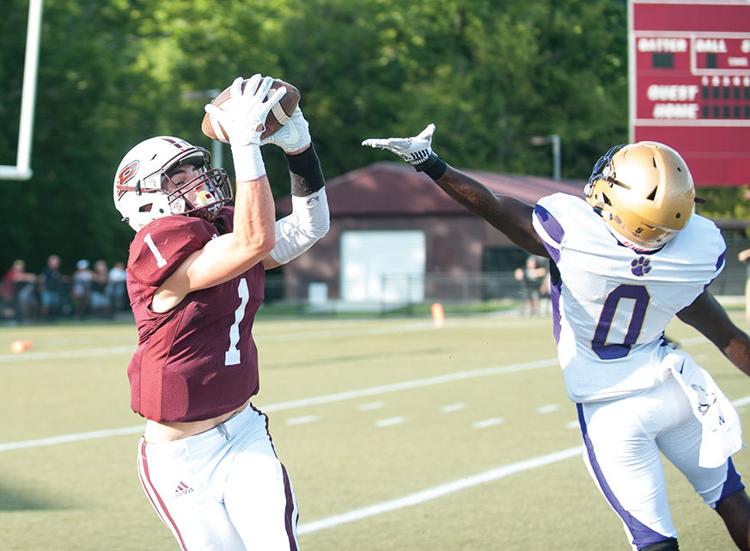 Pikeville pulled away from Bardstown late, but the Tigers showed up for a fight in the season opener Saturday evening at Pikeville.
The scoreboard wasn't working, but Pikeville's Peyton Boyd-Blair came up with an interception midway through first quarter to set up the Panthers.
Pikeville took advantage of the turnover as sophomore quarterback Isaac McNamee found Clay Tinsley for a 25-yard TD to give the Panthers an early 7-0 lead.
Bardstown's Jase Phillips answered by returning the kickoff nearly 80 yards for a score to cut the lead to 7-6.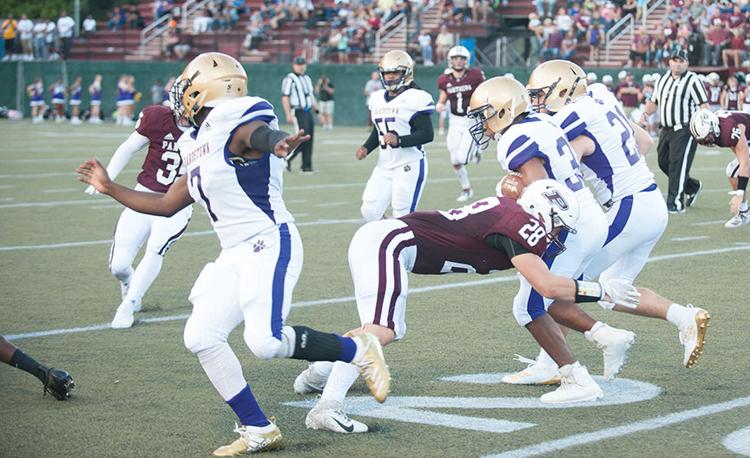 In the opening moments of the second, McNamee found Jackson Hensley on a beautiful fade route. Hensley beat his defender, came down with the ball and sauntered into the end zone for the score. Pikeville held a 14-6 lead.
The Panthers added to their lead. Raines broke a big 26-yard gain to set up and first and goal on the Pikeville three-yard line. Jon Collum finished the drive off with a three-yard run as he drug defenders into the end zone. That gave the Panthers a 21-6 lead.
Bardstown answered back, though.
Tiger quarterback Brady Clark found Tereylin Calbert for an 80-yard TD to cut the lead to 21-12.
Bardstown scored again before the end of the first half as Clark found Jase Phillips for a TD to cut the lead to 21-18.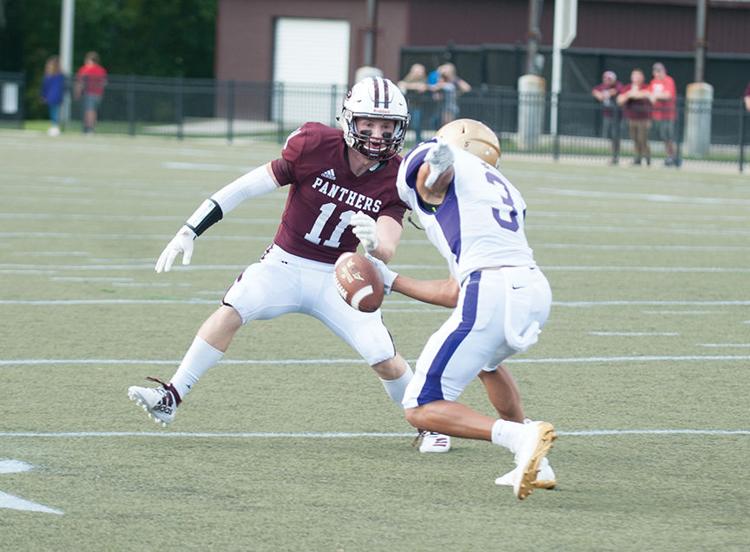 Pikeville held a 21-18 lead at the break.
Bardstown kept its momentum going. Reggie Phillips scored on a 30-yard run early in the third to give the Tigers a 25-21 lead.
From that point on, it was all Pikeville.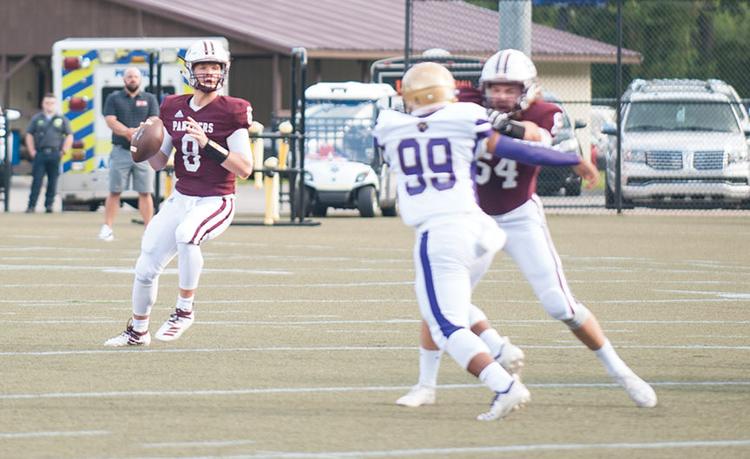 Raines went to work for the Panthers. Raines scored on a 29-yard TD run to give the Panthers a 28-25 lead.
Raines followed with another TD run for the Panthers to push the lead to 35-25.
Then Raines did it on defense coming up with an interception to give Pikeville the ball back on the Bardstown 11-yard line.
That set up Collum for an 11-yard TD run to put Pikeville up 41-25 late in the fourth.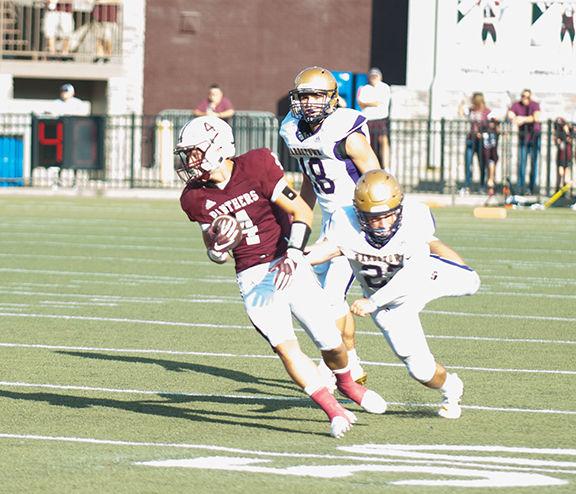 Raines added another TD late to seal the win for the Panthers.
Pikeville (1-0) will host Mingo Central at 8:30 p.m. this Saturday in the final game of the 35th Annual Community Trust Bank/WYMT Pike County Bowl.