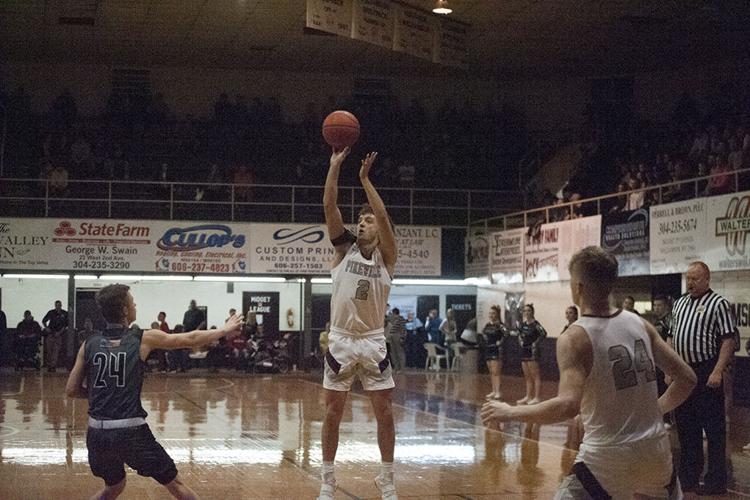 Friday brought with it the opening day of the annual Hatfield and McCoy Shootout where the Phelps Hornets took on the Mingo Central Miners.
Phelps battled until the end coming up short in the 45-43 loss to the Miners.
The Hornets were led in scoring by Trey Francis who dropped 15 points in the contest.
Dom Francis, who had 14 points in the game, followed Trey Francis.
The Hornets suffered at the free throw line shooting seven for 15 in the night.
However on Saturday (night two of the shootout), the Hornets bounced back by picking up a 51-45 win over Wayne.
The win puts the Hornets back to 8-8 on the season as they look to defend their 60th District title come seasons end.
In doing so, the Hornets give themselves a shot to compete and contend for a 15th Region title.
In night two, the Shelby Valley Wildcats weren't able to get much going as they fell to South Charleston 54-33.
Simply put, it just wasn't the Wildcats night.
Shelby Valley had a tough time dealing with the size and length South Charleston brought to the table.
The Wildcats are 12-4 on the season and will be expected to be right back in the 15th Regional playoffs after 59th District play.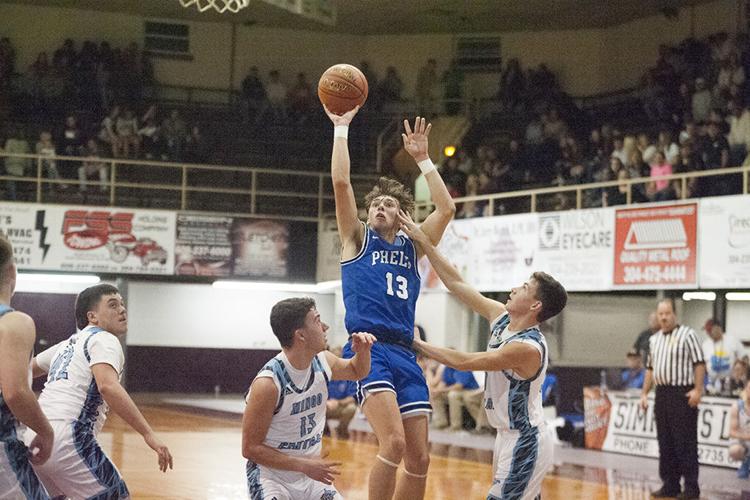 The battle of the Panthers was one that will be remembered in the years to come of the Hatfield and McCoy Shootout as Pikeville managed to hold off Tug Valley, 53-51.
Pikeville was led in scoring by Grayson Harris with 21 points in the win.
Pikeville was able to control the offensive glass as that seemed to be where most of their points came from, unless Harris was knocking down a three or getting to the rim.
Pikeville's Nick Robinson led the rebounding campaign for Pikeville with eight total rebounds in the game on top of his 10 points.
Pikeville is a young team, sitting at 8-6 on the season, but with a former Appalachian News-Express All-Mountain Coach of the Year, Elisha Justice, the Panthers will be poised to be in Regional tournament form by seasons end.
Belfry was in the finale of the second and final night of the shootout as they took on the Miners from Mingo Central in a 57-45 loss.
Freshman guard Sal Dean led the Pirates in Scoring with 17 points on the night as teammate Brett Coleman trailed him with 12.
The Pirates hit a scoring roadblock in the fourth quarter as they only scored nine points to Mingo Central's 20 in the final period.
Belfry will be preparing for 60th District Tournament play that would likely pit them against the Hornets from Phelps at some point.
The Pirates sit at 6-5 on the season as they continue to try and build towards a late season push for the top seed in the 60th District.