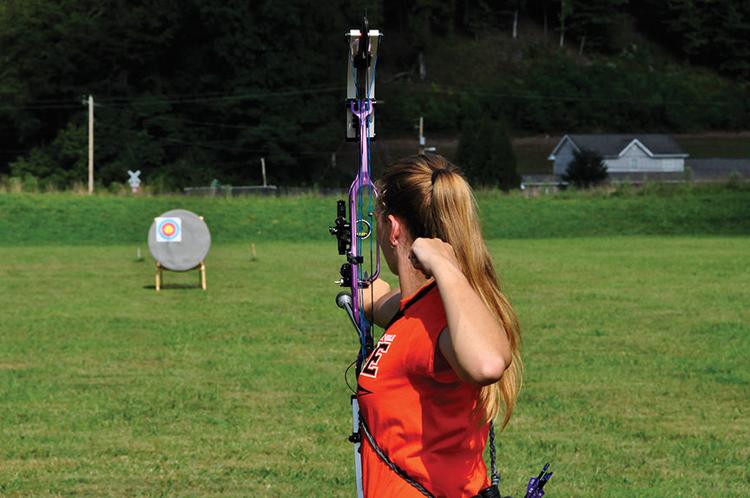 An incoming University of Pikeville freshman is taking her archery skills to the world stage this weekend.
Anna Scarbrough, 18, of Arnoldsville, Georgia, has qualified for and will compete in the World Archery Youth Championships taking place in Madrid, Spain, Aug. 19-25. She and her mother, Joy Scarbrough, will travel to the competition this Saturday.
Anna will be one of three female Americans competing in the compound junior women's category at the championships. She will compete against archers from countries across the globe, including Australia, Brazil, Canada, France, Great Britain, India, Italy, Spain and Thailand, among others.
"I'm excited, mostly," Scarbrough said. "I don't really know what to expect."
Anna started competing in archery when she was 11 years old. Joy said she found a coach for her to train with because she saw her daughter's potential in the sport, and she worked with that coach for six years.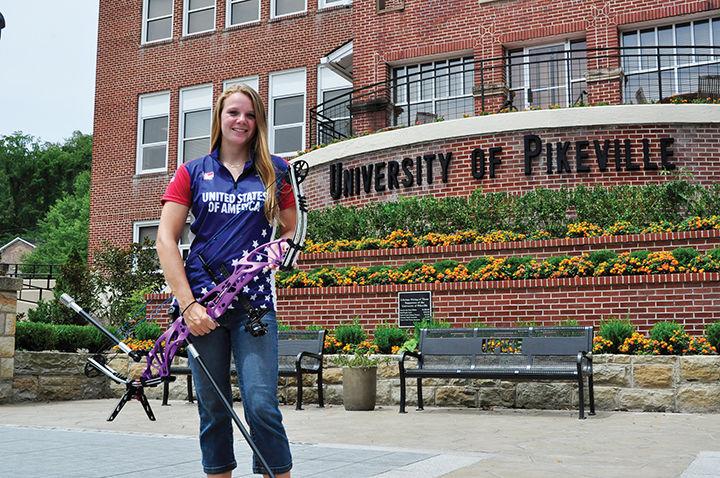 Anna is the only person in the Scarbrough family who competes in archery, and Joy said her daughter's tournaments have helped her to gain an appreciation for the sport.
"She was really good at it," Joy said. "I'm the one that has always taken her to the tournaments. For six years, I've been able to study her and that bow, and even though I can't shoot, I can tell you how to shoot it. If she makes a mistake, sometimes I'm able to go back with her. We kind of work together sometimes to figure out what's going on and what's changed."
Anna is one of the 13 members of the U.S. Archery Team's Cadet Women's category, where she competes as one of five USAT members with a compound bow.
This year, she has received First Place in the JOAD Outdoor National Championships and in the Southern California Showdown venue of the U.S. Team Trials for the World Archery Youth Championships. She also received Third Place in the Outdoor World Youth Team Trials and the 2019 Gator Cup, among other awards.
Anna said, however, she still makes mistakes while practicing and competing, and it is often a process of trial and error in order to fix any mistakes she makes and correct them. She practices about 4-5 days a week for several hours at a time, shooting anywhere between 90 and 200 arrows.
"I think my biggest challenge is continuing to work through something when I'm frustrated," Scarbrough said.
When looking at colleges, Anna enrolled at UPike because of the university's archery team. She will major in accounting when she starts at the school this month. In the future, Anna said she wants to shoot professionally, and she is interested in handling the finances for an archery organization or equipment company in order to combine her archery career with her schooling.
Anna joined the UPike Archery Team, led by Coach Shane Hurt. The team has already started practices, and they held a team send-off for Anna at the UPike Archery Range on Wednesday.
"This was no easy task as she competed against the best youth archers in the United States and only three qualify," Hurt said, regarding the championships. "We are so blessed that she has chosen UPike as her college to further her education as well as her archery career."