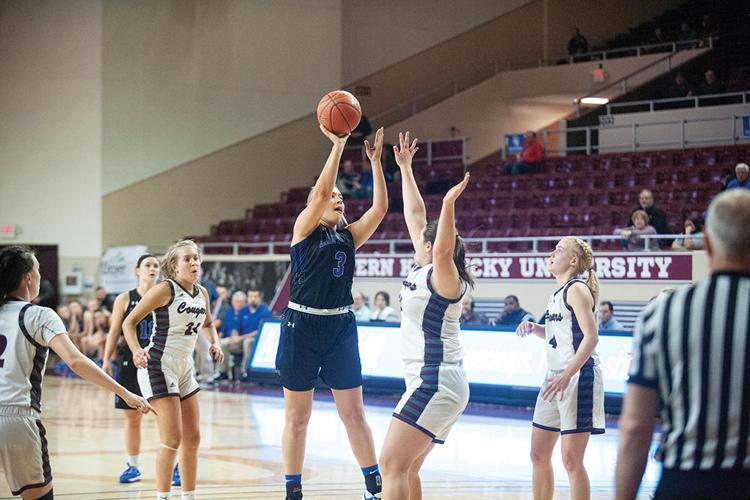 RICHMOND - Louisville Holy Cross just didn't have an answer for Alyssa Elswick.
Elswick wasn't asking them any questions, she was just perplexing the Cougars on the court.
Elswick did what she wanted as Shelby Valley knocked off Louisville Holy Cross 64-30 in the opening round of the All "A" Classic Wednesday night in Richmond at the McBrayer Arena.
With the win, the Lady Wildcats advance to the quarterfinals to take on Walton-Verona at 1:00 p.m. Friday.
In just 20 minutes of action, Elswick finished with a game-high 23 points, nine rebounds, three assists and three steals.
Elswick scored 19 of her points in the first half as the Lady Wildcats jumped on Holy Cross early.
Alyssa Newsom gave Shelby Valley an early 4-2 lead by knocking down a three. Elswick scored with 4:10 left to push the lead to 6-2.
Elswick followed with Shelby Valley's next eight points to push the lead to 14-4 with 1:47 left to play in the first.
Zoee Johnson scored after hauling in an offensive rebound and Elswicked scored to beat the first quarter buzzer and give Shelby Valley and 18-8 lead.
The lead continued to grow in the second quarter. Tori Hampton scored with 5:54 left to push the lead to 22-12. Hampton scored again with 3:32 left as the lead grew to 28-12.
With 1:02 left in the first, Elswick scored her 19th point of the half to push the lead to 34-15.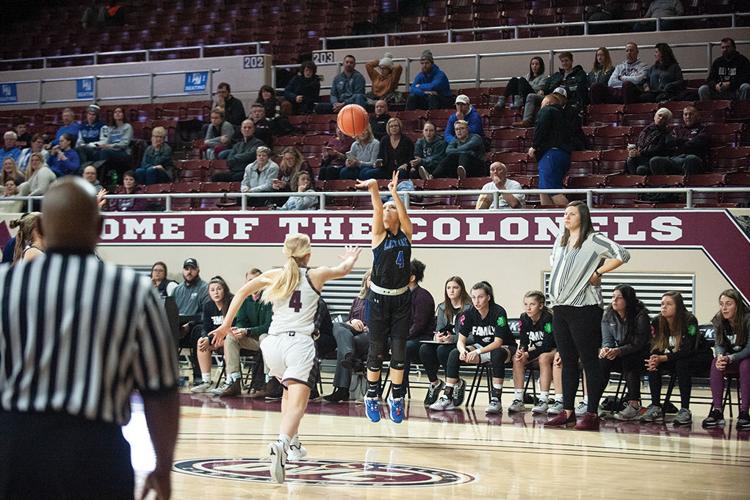 Kelsey Owens scored the final points of the half to push the lead to 36-15 at the break.
Hampton and Zoee Johnson each scored in double figures for the Lady Wildcats. Hampton finished with 10 points, three rebounds, two assists and a steal. Zoee Johnson scored 10 points, grabbed six rebounds, blocked two shots, dished out an assist and came up with a steal. Newsom followed with nine points, three assists, three steals and two rebounds. Owens had six points, five rebounds and four steals. Cassidy Rowe who is still easing back into action finished with two points, six assists and four steals in just 16 minutes of action. Gracie Cantrell and Jazzy Meade each scored two points for the Lady Wildcats.
Holy Cross didn't have a player reach double figure scoring.
The Lady Cougars didn't reach double digit scoring in any quarter.
Shelby Valley held the Lady Cougars to just 24.4 percent shooting on the night (10 for 41), while shooting 42.4 percent from the floor (28 for 66).
The Lady Wildcats forced 23 Holy Cross turnovers, while only turning the ball over three times.
The last time Shelby Valley reached the All "A" Classic, the Lady Wildcats finished as runner-up in 2018.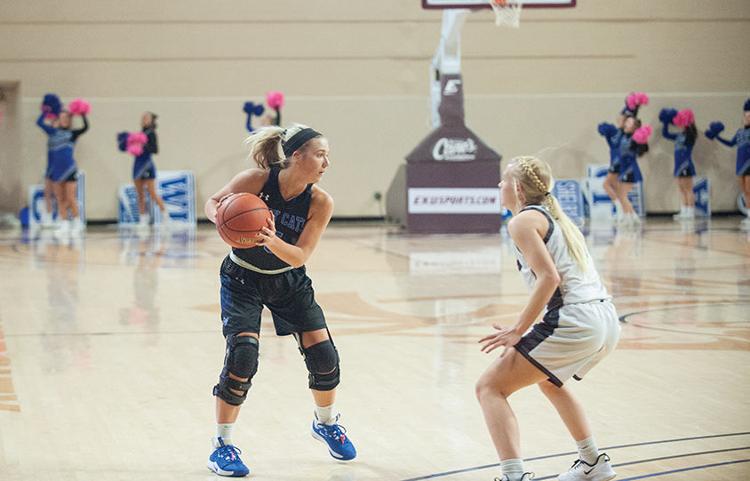 Shelby Valley    18    18    16    12    — 64
Holy Cross    8    7    6    9    — 30
Shelby Valley — Alyssa Elswick 23, Tori Hampton 10, Zoee Johnson 10, Alyssa Newsom 9, Kelsey Owens 6, Cassidy Rowe 2, Jazzy Meade 2, Gracie Cantrell 2.
Holy Cross — Gracie Sapp 9, Olivia Murphy 7, Callie Wiegandt 5, Mattie Steble 4, Mary Mathews 3, Sydney Brothers 2.