It wasn't just another scrimmage for Shelby Valley Saturday.
It was the annual HPT Physical Therapy Black and Blue Bowl.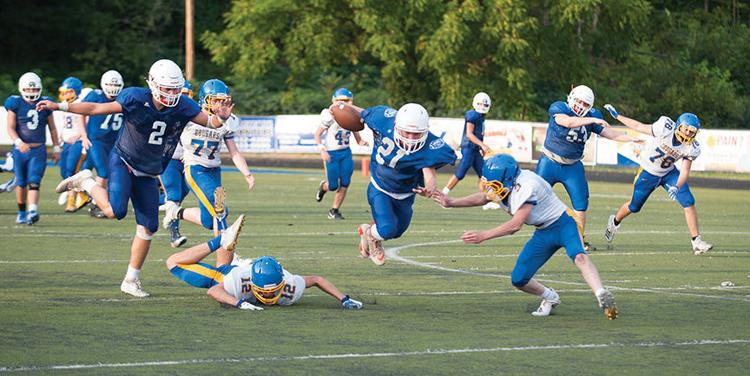 Pike Central took on Morgan County and then the host Wildcats took on Hazard in a preseason scrimmage.
But there was more going on than just that.
There were bouncy houses, ice cream trucks, games and fundraisers going on.
It was a community event.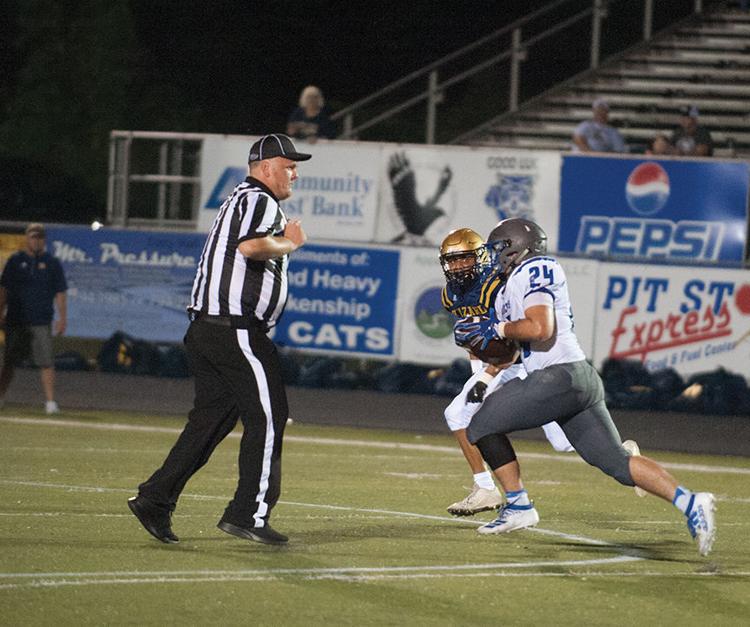 That is why title sponsor HPT Physical Therapy wanted to be involved with the Black and Blue Bowl. It was their third year as the main sponsor of the event.
"We are HPT Physical Therapy," HPT Physical Therapy's Shane Lawson said. "We've been in Eastern Kentucky for about 20 years. Ernest (Brewer) and I are partners along with two other PTs here in the area. Ernest has supported a lot of local athletes and athletic teams here for years. He kind of got us introduced to the staff at Shelby Valley and we're here as the main supporter of the Black and Blue Bowl again this year."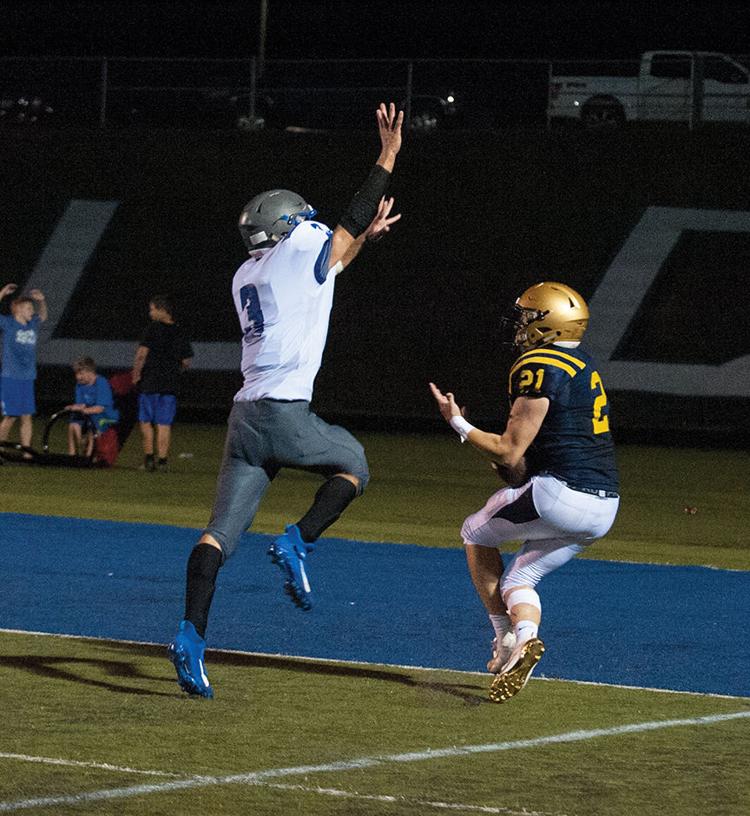 "This is our third year with this bowl game," HPT Physical Therapy's Ernest Brewer said. "We started with them because of the black and blue clinic we have the past seven years. We just wanted people in the area to know it's available. It's a free clinic on Saturday mornings. We felt it was being underutilized and felt like we wanted to get the name out there, so the HPT Physical Therapy was born from that. Our involvement with Shelby Valley goes back about five or six years. Coach Anthony Hampton and I have for a lot longer than that. I started off in the area working with Prestonsburg's football team and I met Anthony through that. We didn't like each very much to begin with, but now now we're good friends."
HPT Physical Therapy also has a Black and Blue clinic for athletes throughout Eastern Kentucky on Saturdays. The clinic is free to athletes from across the region on Saturdays.
HPT Physical Therapy has clinics in Pikeville, Paintsville, Prestonsburg and Hazard.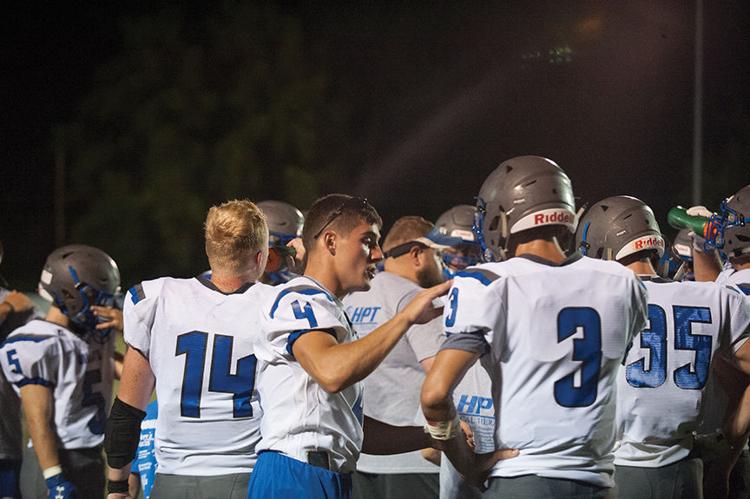 "I think the main thing is that we were all athletes in high school and some of us were in college," Lawson said. " We've always been a supported of local schools and athletics, especially small schools. We came from small schools. The main thing is that we want kids to be healthy. In the older group it was that you always worked through things, now we know that sometimes you need some help and some assistance to keep them on the field. I think with our company and Ernest (Brewer) being on the field every weekend, it's just that. We want to keep the kids of the area healthy and help them be the best they can be, while being as healthy as they can be."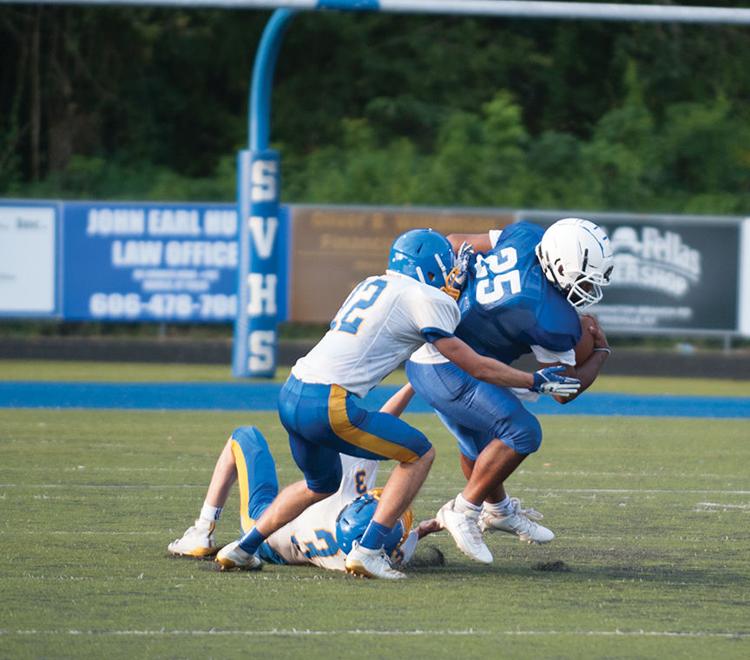 "As a parent of somebody who played sports and a guy who played sports, one of the things that I enjoy is being there, so coaches don't have to worry because they have somebody looking at folks and the parents can also have somebody there looking at guys if they get hurt," Brewer said. "That's a really big part of it. Being able to go out and enjoy a game is part of it too because I enjoy being a part of that. Probably the greatest thing about it is that at the end of the day, mom and dad are up there in the stands and know if there is somebody there to look after their kid and make good decisions for them. The coaches don't have to worry about part as well."
The HPT Physical Therapy Black and Blue Bowl was a success for all involved. It was a community event and four teams from the region got to prepare for the upcoming season.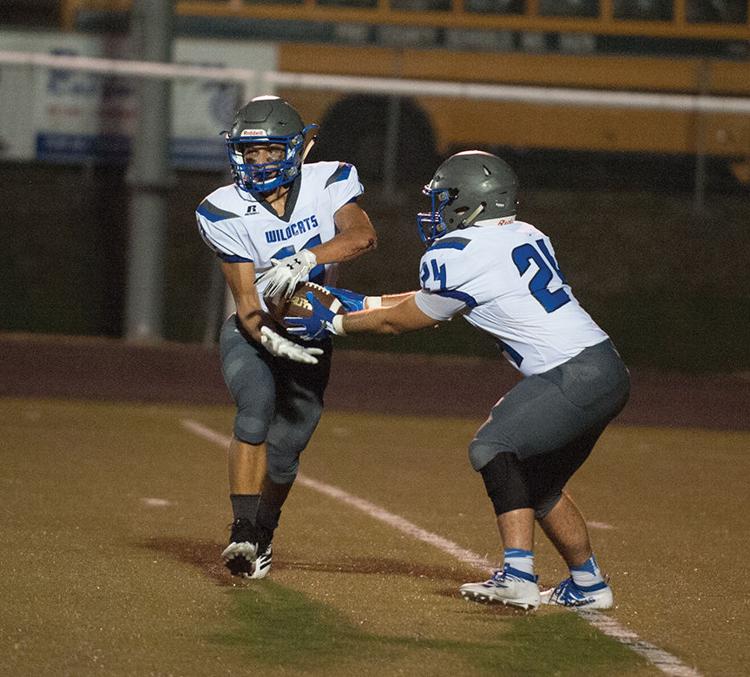 "I think coach Hampton and his crew have done a great job," Lawson said. "It's been an all day thing and it's been really hot and I've been surprised how many people have been out regardless. They had bouncy houses, food, fundraisers and games for the kids all day long. It's just been good. The whole community has been out. One of the main things is just actually letting them know that we're out here for them. We have that free clinic for them on Saturday mornings at our clinics here in Pikeville, Paintsville, Prestonsburg and Hazard. We see kids from schools. All they have to do is call us and get them in for a free screening to keep them healthy. I think they've done a great job here overall for the community and the kids."
Football season starts off for the state Friday, August 23. Shelby Valley will host Letcher Central, while Pike Central will host Prestonsburg.
HPT Physical Therapy's Black and Blue Clinic will be free to all athletes each Saturday.