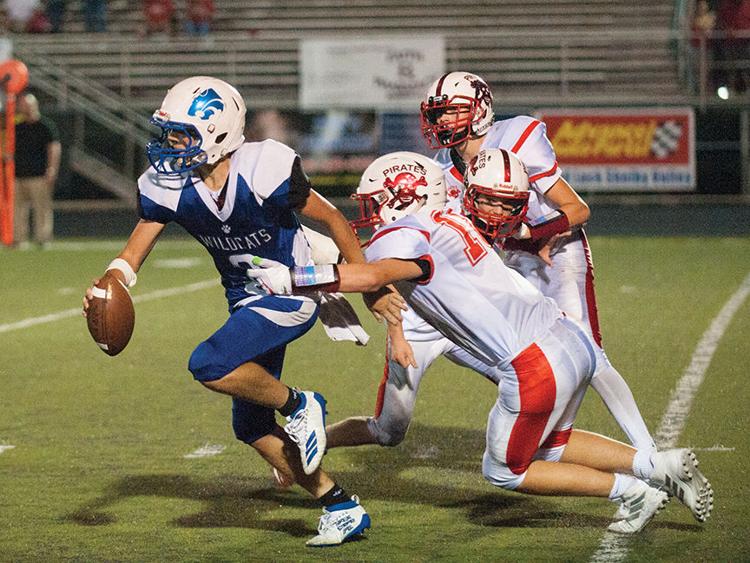 ROBINSON CREEK — Belfry Middle took away the pass game.
So what did Shelby Valley Middle quarterback Russ Osborne do?
He relied on his legs to help the Wildcats pick up a 30-20 win over Belfry Tuesday evening at Shelby Valley.
Valley got on the scoreboard first when running back Brayden McCray got the scoring started with a touchdown in the first quarter.
McCray followed with his second rushing TD of the game at the 5:44 mark of the second quarter to push the Wildcat lead to 14-0.
Belfry went for the it on fourth and long deep in Valley territory. The Wildcat defense help giving them the ball deep in Belfry territory.
That set up McCray for his third TD of the game with 1:17 left in the first half. Osborne scored on the two-point conversion to push the lead to 22-0.
Belfry answered before the half as quarterback Mikey Hilton threw a touchdown in the closing seconds of the half to cut the lead to 22-8 at the half.
Isiah Stanley scored for the Pirates coming out of the half to cut the lead to 22-14 with 5:44 left in the third.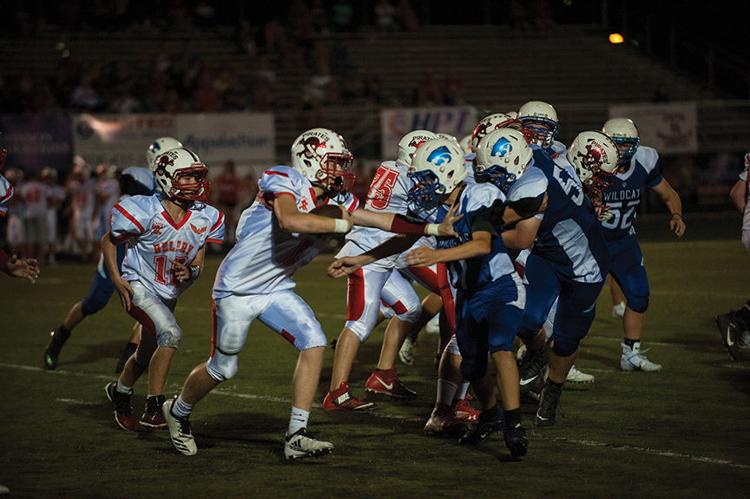 Valley answered. Osborne broke a 30 yard-run to set up a first and goal from the Belfry one-yard line. Osborne called his own number to score to push the lead to 28-14. Osborne passed for a two-point conversion to push the lead to 30-14 late in the game.
Belfry scored one final time, but it wasn't enough.
Osborne had a big game to lead the Wildcats. The eighth-grader rushed for 135 yards and a TD on 12 carries. He scored running on a two-point conversion and passing on a two-point conversion as well.