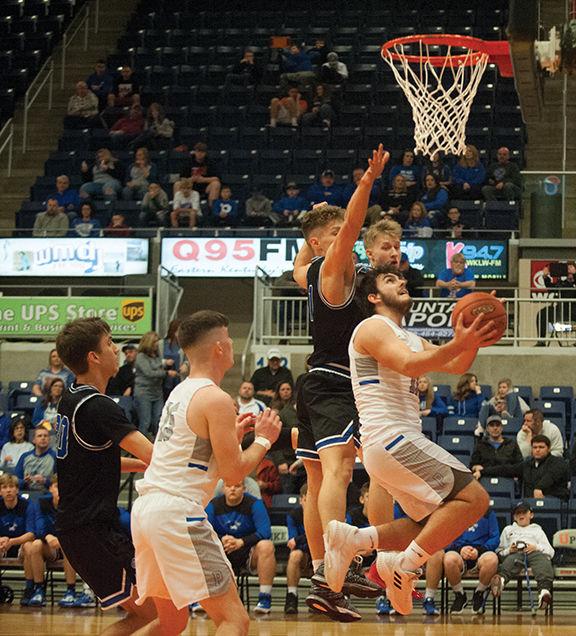 Phelps picked up a big 71-56 win over Belfry Friday night at home.
The two teams meet again Thursday night in 60th District action. 
The win, puts the Hornets in the driver's seat to pick up the No. 1 seed in the 60th District Tournament. That means a lot this season because that gives the No. 1 seed a bye and an automatic spot in the 15th Region Tournament since Piarist isn't competing this season. 
Dominick Francis and Trey Francis each came up with double-doubles for Phelps. Dominick Francis finished with 22 points and 10 rebounds, while Trey Francis finished the night with 20 points and 12 rebounds. 
Cameron Sanson also finished in double figure scoring with 10 points for the Hornets. Seth Mayhorn added seven points and six rebounds. Landon Dotson and Jason Casey each had six points.
Brett Coleman led the way for Belfry with a team-high 18 points. Caleb Spears followed with 11. Tyler Chaffin just missed double digits with nine. The Hornets held Sal Dean to just eight points. Jaxson Thompson scored five and Austin Hager added three. Ben McNamee followed with two. 
Phelps shot 52.7 percent from the field (29 for 59), while the Pirates shot 34.5 percent from the floor (20 for 58).
The Hornets pulled down 37 rebounds, while the Pirates pulled down 30 rebounds on the night. 
Phelps (15-10, 2-0 district) is scheduled to visit Belfry Thursday night at 7:30 p.m.
Belfry (7-12, 0-1) is scheduled to host 60th District rival Pike Central at 7:30 p.m. Wednesday and follow with their second game with Phelps on Thursday at 7:30 p.m.