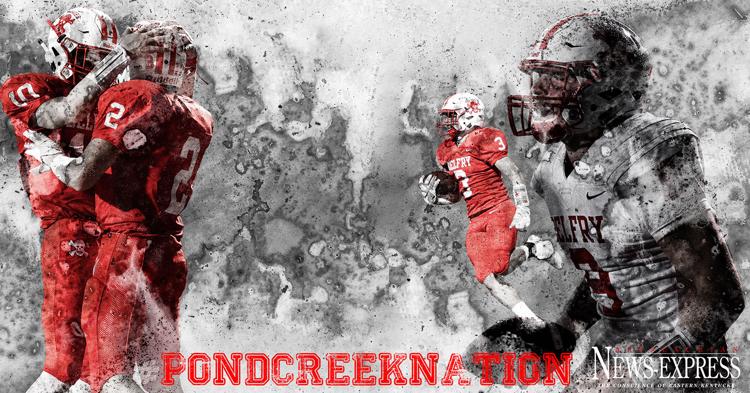 Class 3A 2019 UK Orthopaedics/KHSAA Gridiron Bowl
Who: Bell County (14-0) vs. Belfry (10-3)
Kickoff: Friday, 7:00 p.m.
Location: Kroger Field, Lexington.
Coaches: Bell County, Dudley Hilton. Belfry, Philip Haywood.
Notes: Bell County knocked off Taylor County 46-28 last week, while Belfry picked up a 15-14 double overtime win on the road at DeSales.
The state's two most all-time winningest coaches will square off once again.
Bell County's Dudley Hilton has 393 career wins and is the second winningest coach in state history. Hilton coached UPike for four years before going back to high school.
Hilton is only behind Belfry's Philip Haywood. Haywood has 448 career wins and is the winningest coach in state history and one of the Top 10 winningest active coaches in the country.
Hilton is 3-0 in state championship games. His last state title came at Bell County in 2008.
Haywood is 6-6 in state title games. Haywood's last state championship came in 2016; it capped off four straight state titles for the Pirates.
Bell County has outscored its opponents 624-161 this season.
The Bobcats offense is averaging 44.57 points per game, while the defense is only giving up 11.5 points per game.
Bell County is led by standout quarterback London Stephney. Stephney can do it all on the field. He is 79 for 124 passing for 1,492 yards and 19 TDs with only three interceptions. He has also rushed for 1,140 yards and 15 TDs on103 carries.
Brandon Baker leads the rushing attack with 1,404 yards and 17 TDs on 152 carries.
Dawson Woolum also rushed for 551 yards and nine TDs.
Jason Jones leads the wide receivers with 43 catches for 892 yards and 13 TDs. Cameron Burnett has 14 catches for 280 yards and five TDs.
Bell County's defense has recovered 10 fumbles this season.
Hunter Bailey leads the defense with 124 total tackles and a sack. Tyson Thomas follows with 92 total tackles and five sacks.
The Bobcats have 21 sacks as a team.
Bell County has 16 interceptions on the season.
Jonathan Lankford leads the team with seven interceptions; he returned two of those for TDs.  Stephney follows with four interceptions; he has one pick six.
Belfry has followed the Belfry blueprint this season.
The Pirates have continued to improve each week this season.
Before the playoffs started, the Pirates lost to Johnson Central in the regular season finale.
That woke the Pirates up going into the Class 3A playoffs.
Belfry has been superb in the playoffs.
The Pirates knocked off Floyd Central 46-7 in the opening round, then followed with a 60-0 win over Pike Central in the district championship round. In the region championship round, Belfry pounced on Ashland Blazer early and rolled to a 41-7 win.
Then last week in the Class 3A semifinals, the Pirates pulled out a 15-14 win over DeSales in double-overtime.
Belfry rushed for 213 yards against DeSales. Fullback Peyton Hensley led the way with 122 yards and two TDs on 26 carries. Isaac Dixon followed with 71 rushing yards on eight carries. Ben Bentley added 19 rushing yards.
In double overtime, Hensley scored to cut the lead to 14-13. The Pirates sent out the field goal unit for the extra-point. DeSales called a timeout. Then Belfry sent out the offense and went for two.
Dixon converted on the two-point conversion to give the Pirates the 15-14 win.
The game was 0-0 at the end of regulation.
The Pirate defense is flying to the ball right now. Belfry's defense gave up 244 total yards of offense to DeSales.
Who 2 Watch: For Belfry, Peyton Hensley.
Hensley was the workhorse last week against DeSales.
Look for Hensley to carry the workload again.
Dixon and Bentley will probably get more carries this week, but Hensley starts everything on offense.
On the season, Hensley leads the rushing attack. He has rushed for 1,371 yards and 18 TDs on 167 carries.
Bentley and Dixon are both around 1,000 yard rushers as well.
Hensley has 60 more carries and he will start everything Friday night as well.
Look for Hilton and the Bobcats to try and take Belfry's running lanes away, but that will not help if Hensley can gain positive yards up the middle over and over again.
If Hensley has a big game, the Pirates may bring their seventh state title home.